You're applying for: Accounts Payable Specialist
Your application has succesfully been sent. We will contact you as soon as possible.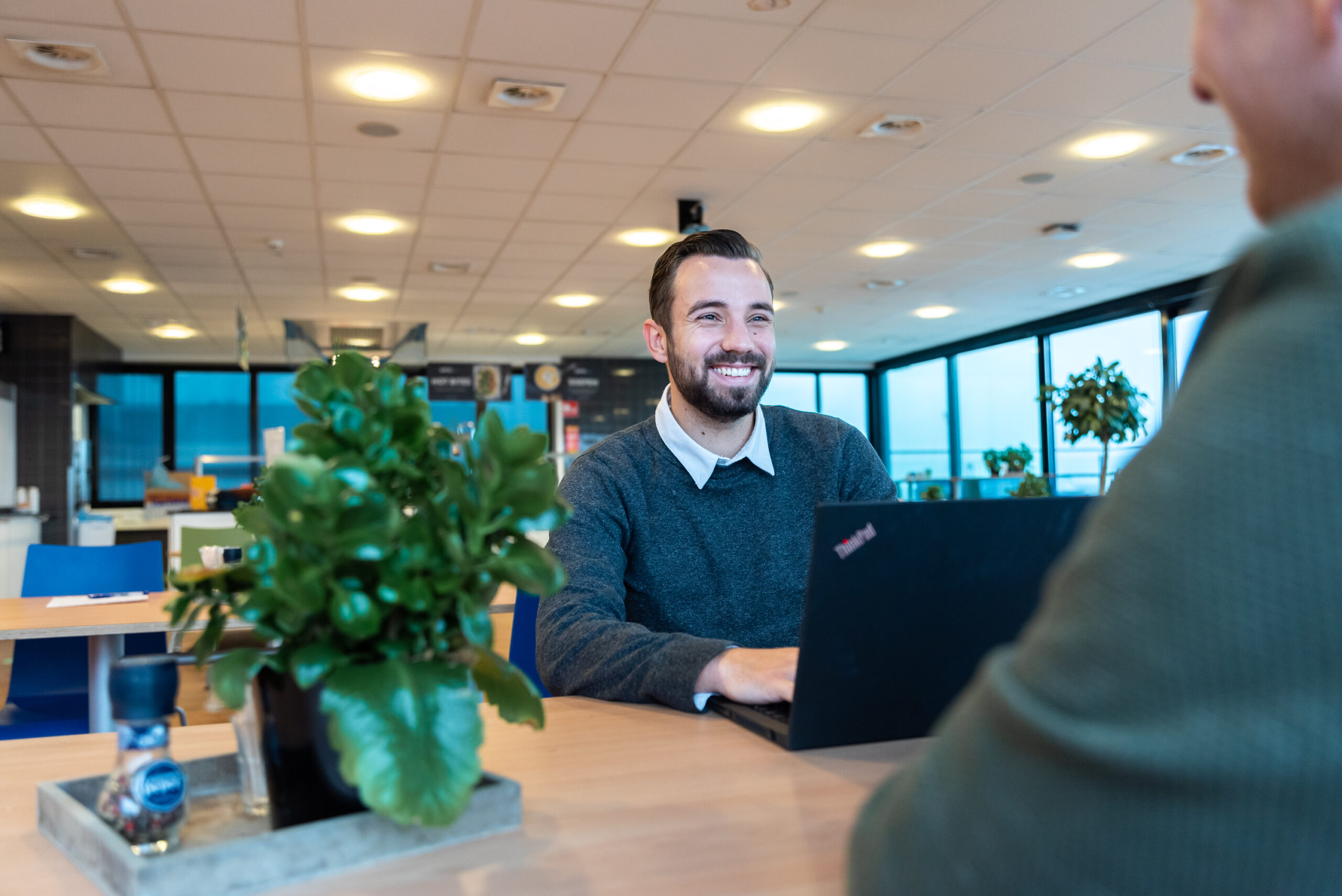 Als Accounts Payable Specialist speel je een actieve rol in de verdere verbetering en automatisering van onze financiële processen. Een interessante baan waarin je alle kansen krijgt om mee te groeien met onze internationale logistieke organisatie.
Samskip biedt als een van de grootste transportbedrijven binnen Europa transport aan over zee, land, via het spoor en door de lucht. Als organisatie zijn we continu op zoek naar mogelijke verbeteringen in onze dienstverlening en processen. Dit geldt ook voor de afdeling Finance Operations. Heb jij kennis van bedrijfsprocessen en wil jij je inzetten om onze financiële processen verder te professionaliseren? Wil jij bovendien een volgende stap zetten in je Finance carrière binnen een ambitieuze en internationale werkomgeving? Lees dan vooral verder.
Continue verbetering van onze financiële processen
Op ons hoofdkantoor in Rotterdam werk je in het Procurement to Pay team (P2P), dat onderdeel is van de afdeling Finance Operations. Met je collega's zorg je ervoor dat alle P2P werkzaamheden correct en voor deadline worden uitgevoerd. Je draagt bij aan de plezierige onderlinge samenwerking tussen de teams op de afdeling, maar ook met de andere afdelingen van inkoop en operations. Samen met de Finance Operations Manager werk je aan de continue verbetering van onze financiële processen en systemen. Met je IT-collega's werk je daarnaast nauw samen aan de implementatie van nieuwe systemen, intern ontwikkelde robots en tools die het P2P proces professionaliseren. Onze kantoren en onze klanten zijn internationaal actief, dus krijg je te maken met verschillende culturen. Dat maakt het werk boeiend en afwisselend. Je concrete taken zijn onder andere:
Boeken van inkoopfacturen, waarbij je controleert of deze voldoen aan de afspraken met de leverancier en de eisen die we aan de inkoopfacturen stellen;
Verwerken van bankafschriften van verschillende Samskip companies;
Initieren en controleren van betalingsvoorstellen aan leveranciers (batch betalingen);
Onderhouden van contacten met onze leveranciers, waarbij je ook hun vragen beantwoordt over betalingen;
Samenwerken met andere afdelingen om eventuele factuurgeschillen op te lossen;
Als Key User van WMD xFlow ervoor zorgen dat de voordelen van dit systeem optimaal worden benut;
Verzorgen van de aansluiting van de intercompany rekeningen;
Ondersteunen bij de maandafsluiting.
Aantrekkelijk uitzicht op een mooie Finance carrière én op de Rotterdamse haven
Deze baan op ons hoofdkantoor in de Rotterdamse haven biedt je de mogelijkheid je verder te ontwikkelen binnen ons P2P team of om door te groeien in een andere financiële richting zoals business control, financial control of treasury. Wij vinden het belangrijk dat je steeds het beste uit jezelf kunt blijven halen. Via de Samskip Academy kun je allerlei cursussen en trainingen volgen. Verder kun je rekenen op:
Een salaris dat past bij jouw ervaring en achtergrond, inclusief een dertiende maand;
28 vrije dagen op jaarbasis;
Een uitstekende pensioenregeling;
Een reiskostenvergoeding;
Bedrijfsfitness.
Communicatief sterke collega die graag samenwerkt
In deze rol heb je veel contact met andere afdelingen binnen ons bedrijf en met onze leveranciers. Met je communicatieve vaardigheden en mensenkennis is dan ook niets mis. Je voelt je snel thuis binnen een team en gelooft in de kracht van samenwerken. Je bent nauwkeurig, organisatorisch sterk en behoudt altijd het overzicht. Je floreert in een dynamische werkomgeving waar elke dag weer anders is. Specifieke functie-eisen zijn verder:
Een afgeronde bacheloropleiding in Bedrijfskunde, Economie of gelijkwaardig;
Je kunt goed overweg met Excel of andere business intelligence pakketten, bij voorkeur heb je ook ervaring met SAP;
Boekhoudkundige kennis, specifiek met betrekking tot het boeken van banken en het verwerken van facturen is een pre;
Bij voorkeur kennis van bedrijfsprocessen en best practices in Supply Chain en Procurement to Pay;
Een uitstekende beheersing van de Engelse taal in zowel woord als schrift.
Reageer, liefst snel!
Wat ons betreft begin je zo snel mogelijk. Solliciteer daarom snel op deze fulltime baan via de sollicitatieknop op deze pagina. Heb je nog vragen? Bel ons dan via (088) 400 1393, of stuur een e-mail naar [email protected]
Apply now
Questions about this vacancy?
Ask Us.
Sign up for a job alert.