Current status:
Application sent
You're applying for:
Agile Project Manager
Your application has succesfully been sent. We will contact you as soon as possible.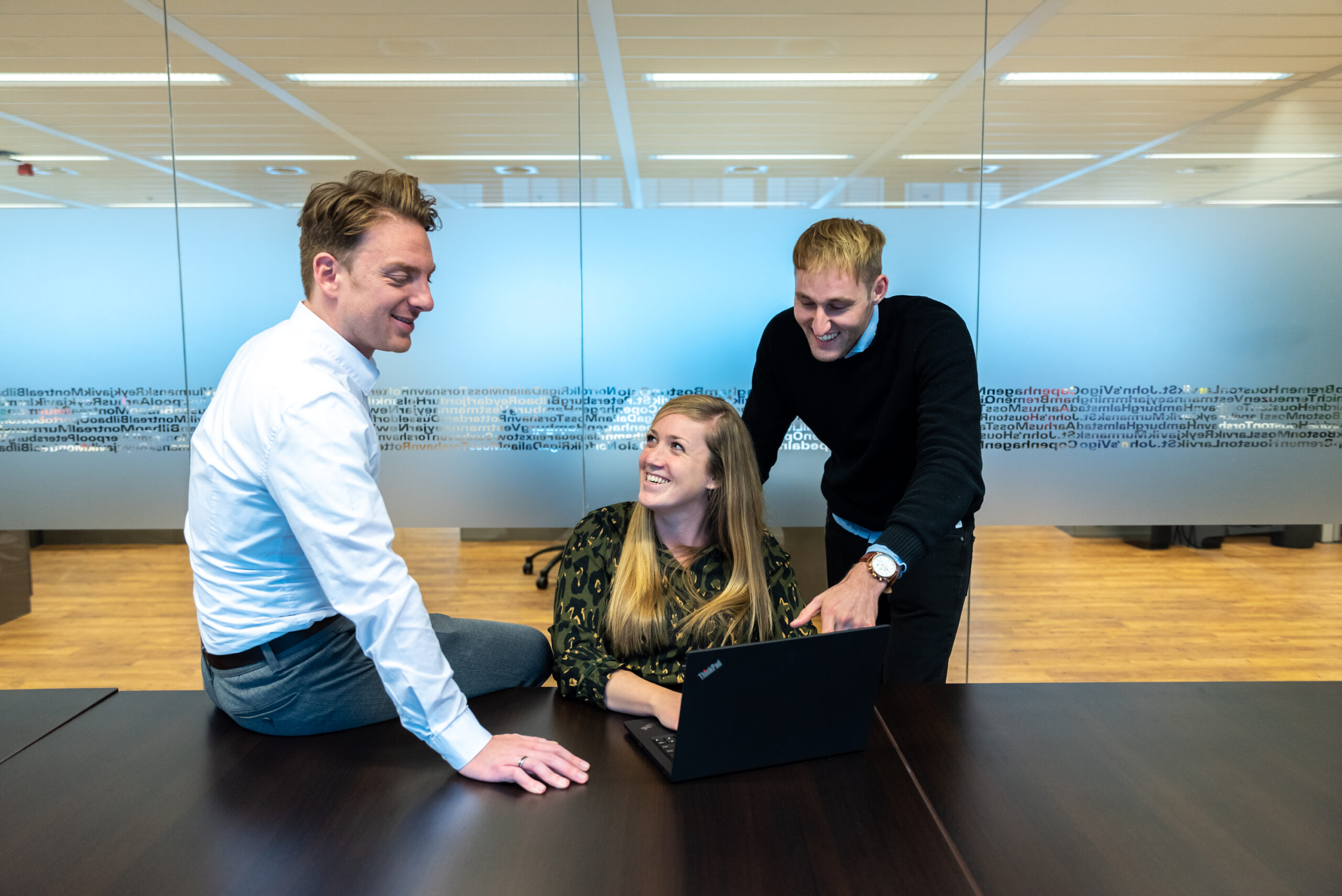 Do you get excited about transformational change? Would you love to apply your digital and commercial experience to transform a leading player in the field of international and multimodal transport into a whole new company? Then you might be the talent we are looking for!  
Samskip is on the move to build a new foundation for the future of logistics services, where sustainability, agility, operational excellence, and customer obsession is at the core. We have started a company-wide strategic (digital) transformation program that will completely re-design Samskip and the way that we work and interact with our customers and suppliers.  
 
What you will do 
As Agile Project Manager, you are responsible for managing the successful execution of part of the company Transformation portfolio. Your core objective is to ensure that the initiatives (projects) assigned to you are managed according to Agile Project Management methodology & best practices to ensure best in class delivery. You will work across multiple stakeholder groups cross functionally to ensure you deliver an outstanding business value through transformation initiatives in operational and/or commercial remits. 
Within this context, your detailed activities include: 
Lead the transformation project independently to drive & deliver initiatives that aid Samskip's transformation strategy;
Define the project's schedule, scope, project team with the business sponsor;
Collaborate with the business cross functionally & involve them in the project development process, understanding their needs and getting their feedback from the start of the project;
Deliver Agile project management documents where relevant;
Engage with all stakeholders to assure correct delivery of the project results and escalate to the right people at the right time in case there are risks or issues;
Help the team achieve a high level of performance and quality, holding teams accountable for their deliverable, removing obstacles, and guiding team members;
Manage dependencies with other teams including IT and implement the digital/ IT solution when needed within operations/ business;
Support business owner in managing communications with stakeholders, managing expectations for deliverables;
Design & implement an effective project governance system & drive sprint rhythm;
Monitor the implementation status & delivery of the project to maintain continuous communication & visibility towards key stakeholders.
Your team and work environment 
Within our Business Engineering & Transformation department you will be part of a team of approximately 20 people that work in a consultancy-style matrix organization, that consists of project managers and business consultants who drive the transformation agenda across the entire company.  
Together with the Senior Manager Operating Model Transformation you will drive the Transformation roadmap and play a crucial role in Samskip's transformation journey towards data-driven, customer obsessed & margin focused. This is a highly impactful role in which you will be instrumental in ensuring successful execution & delivery of Transformation initiatives by working closely with transformation project team members, business experts and key users.  
This position requires an in-depth knowledge and experience in managing projects that have business, IT and data workstreams running in parallel. As a true transformation professional, you are able to switch effortlessly between helicopter view and detailed analysis and discussions. You feel at ease in discussions with business unit leadership as well as talking to our engineers/developers and you influence without authority. This highly visible and impactful role will guide our organization to start working outside their comfort zone and calls for a drive for action combined with resilience and patience. At Samskip we are very hands-on and believe in leading by example.  
In this role you will thus spend time on (creating) the project management deliverables (planning, stakeholder management, reporting, governance etc.) yourself as well as managing your project teams. 
Your experience and skills for success 
Ideally you have a background in consultancy and/or driving transformation in a multi-national company, where you have demonstrated: 
 
Solid understanding and mastering of Agile project management methodologies; 
Outstanding organizational skills, especially the ability to prioritize with a focus on the project's critical components and ignoring unnecessary or distracting work; 
Ability to not only remain calm but to actually thrive under pressure; 
Proven success in managing multiple and fast-moving projects simultaneously; 
Result oriented work style, combined with an analytical and conceptual mind; 
Excellent communication skills, essential for collaborating with teams and talking with management and other non-team individuals; 
Excellent written communication & presentation skills;  
Ability to work well with others & build strong networks with all stakeholders inside and outside the Transformation team; 
Having a pragmatic, problem solving approach towards issues; 
Superior critical thinking capabilities, including the ability to think on your feet; 
Showing a comfort with quickly changing priorities, plus a highly developed adaptability and flexibility; 
A strong familiarity with various Agile and Scrum elements, including broad effective technology & tools like Kanban & Jira.
 
To become successful in this role, you also possess: 
Master's degree or equivalent in relevant domain; 
Relevant experience, ideally within a Logistics context;
Profound (3-5+ years) experience in IT project management in a highly international environment; 
Experience in transforming an organization to become digitally-driven; 
Ability to handle deadlines and schedules within a matrix reporting relationship; 
Strong leadership, interpersonal and English language skills. 
What we offer you 
 

Exciting and diverse function where you can really make a difference;
An informal working atmosphere with nice colleagues, where people are central;
Working at a company that puts sustainability at the heart of everything we do;
Market competitive salary;
Annual 13th month;
28 days of annual leave;
Excellent company pension plan with low employee contribution;
Travel allowance;
Flexible working agreements and hybrid working;
Collective health insurance.
About us 
Samskip is a truly international company that innovates the most advanced sustainable and multimodal transport solutions across Europe and beyond. Based at our headquarters in Rotterdam, one of the world's most important transport and shipping hubs, you will drive company-wide change for a business with an annual turnover of more than 800 million euros. This makes us one of Europe's largest transport companies with offices in 35 countries in Europe, North America, Asia, and Australia, and more than 1,700 employees. 
As a company, Samskip embodies the dynamic and fast-moving international logistics sector. The atmosphere is busy, open, and collaborative. Every day is different. Above all, you are free to deploy the full range of your talents and achieve ambitions that drive both your success and ours. 
 
Apply today!
If you are excited by the prospect of tackling this wide-ranging position, don't wait! Click on the button below and send us your CV. If you have any questions about the position, please feel free to call us on +31 (0)88 – 400 13 93 or send an e-mail to: [email protected] 
Apply now
Questions about this vacancy?
Ask Us.
Sign up for a job alert.