Current status:
Application sent
You're applying for:
Back-End Software Engineer
Your application has succesfully been sent. We will contact you as soon as possible.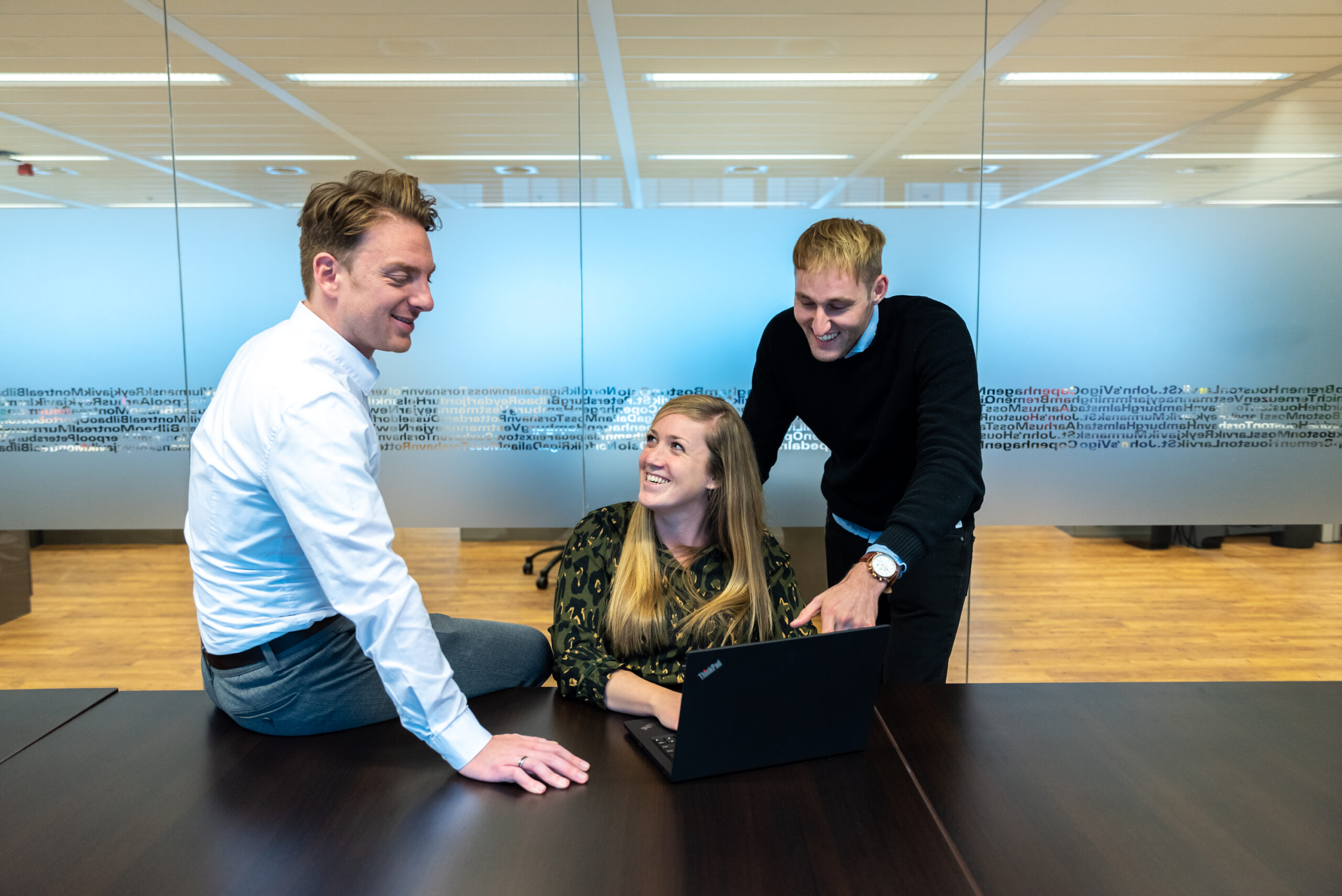 Act as a vital link in a digital transition that will help to position our international transportation company for future growth
Samskip is a global logistics company, offering transport and related services by land, 
sea, rail, and air. We particularly focus on cost-efficient, sustainable, and environmentally 
friendly transport. With an annual turnover of more than 700 million euros, Samskip is one 
of the largest transport companies in Europe, with offices in 35 countries across Europe, 
North and South America, Asia and Australia, employing around 1700 employees in total.
Are you the great Back-End Software Engineer we're looking for?
As a Back-End Software Engineer you will focus on crafting, developing, and testing critical enterprise solutions and other custom application development projects. You will work on a variety of new projects, as well as maintaining existing applications when required and you're happy to share your programming knowledge to support your colleagues.The application stack includes software to support the front-end user experience, business logic, back-end and database services. Appropriate use of software design patterns, architectural styles such as microservices are key tools to a Back-End Software Engineer. Specific responsibilities in this position:
• Build and automate the features and services that model complex business 
problems and power enterprise-scale systems;
• Implement APIs and Microservices, integrating with external systems, including 
database design, data access and ORMs;
• Develop scalable cloud-based solutions, considering security and performance;
• Harness modern development and DevOps practices including CI/CD, 
containerization, and automated testing;
• Configure, build and test the application or technical architecture components, 
working in a team with other developers, designers, and architects;
• Meet with your team and the client to align on Sprint objectives.
Education and experience
• A degree in Computer Science or similar;
• Proven work experience with object-oriented programming in enterprise-scale
applications;
• Transport / Logistics industry experience is a plus;
• Excellent C# programming skills;
• Proven experience in developing .NET or .NET Core based applications and APIs;
• Solid understanding of OOP, design patterns, good programming practices, testing
, and deployment;
• Experience in developing and executing unit tests to ensure and maintain code
quality;
• Experience with cloud platforms like Microsoft Azure and SQL, NoSQL database
systems is nice to have;
• You are comfortable using CI/CD using tools like Azure DevOps and GitHub
• Understand SCRUM / Kanban methodology;
• Excellent command in spoken and written English.
Develop yourself as you develop your career
At Samskip we want all our people to maximize their potential. We, therefore, encourage you to access wide-ranging development opportunities including training and e-learning through our Samskip Academy. All of this takes place within an open working environment in which you are challenged every day both as an individual and as part of a team. And we do all to ensure that Samskip is a company where colleagues become friends. Other benefits include:
A competitive compensation package;
23-25 days of annual leave;
Meal ticket;
Transportation Allowance;
7Card Sports Allowance;
Medical subscription;
The flexibility to work from home some of the time in agreement with the manager.
Apply today
If you think you're the person for this job, don't hang around! Click on the button below and send us your CV. If you have any questions about the vacancy feel free to call us on +31 (88) 400 13 93 or send an e-mail to: [email protected].
Apply now
Questions about this vacancy?
Ask Us.
Sign up for a job alert.