You're applying for: Business Application & Support Specialist
Your application has succesfully been sent. We will contact you as soon as possible.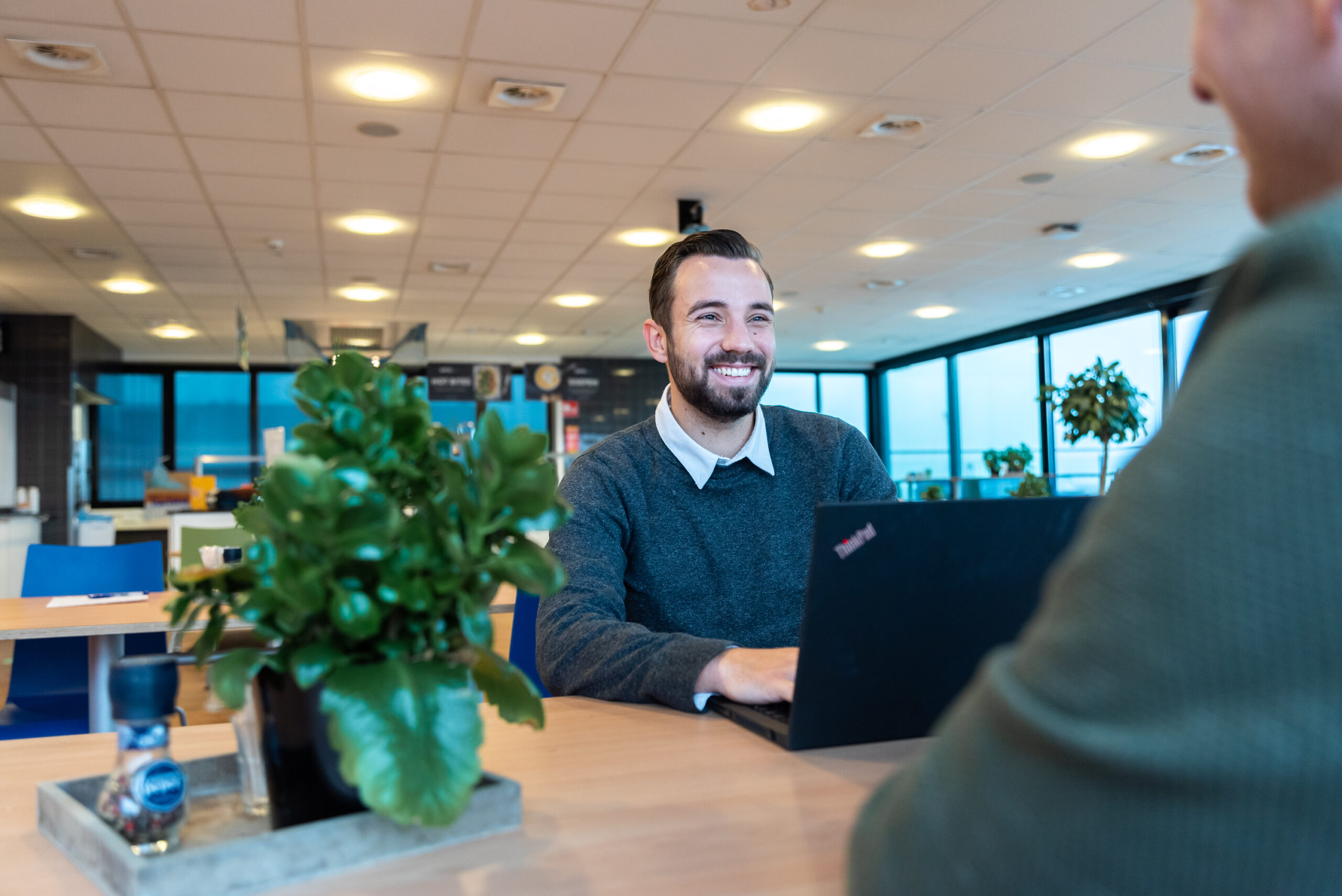 Als Business Application Support Specialist ben je de schakel tussen de business en onze proces- en IT-specialisten. Een veelzijdige baan met veel internationale contacten en alle ruimte om je verder te ontwikkelen.
Bij Samskip regelen we elke week duizenden transporten voor onze internationale klanten. En we willen blijven groeien! IT en innovatie zijn dé drivers achter onze groei en succes. Onze proces- en IT-specialisten zijn dan ook voortdurend bezig met het verder verbeteren van onze IT-systemen en het stroomlijnen en innoveren van onze bedrijfsprocessen. Als Business Application Support Specialist ben jij je brug tussen de proces- en IT-specialisten en de collega's die met alle verschillende systemen en applicaties werken. Denk daarbij bijvoorbeeld aan tools voor transportplanning of het maken van offertes. Een veelzijdige baan waarin sterke communicatieve vaardigheden en oplossingsgericht denken goed van pas komen. Zie jij het wel zitten om aan de slag te gaan bij een van de grootste transportbedrijven binnen Europa waar innovatie hoog in het vaandel staat? Voel jij je aangesproken door onze slogan 'Together We Make Things Happen'? Lees dan verder.
Sleutelrol binnen een grote diversiteit aan collega's
Als Business Application Support Specialist binnen de afdeling Business Process & IT heb je dagelijks contact met operationele, commerciële en financiële collega's op onze verschillende Europese locaties. Je luistert goed naar de IT-vragen die zij hebben en de eventuele problemen die zij ervaren tijdens hun werkzaamheden. Niet al te complexe zaken probeer je zelf op te lossen, overige problemen en behoeften speel je door naar je IT-collega's. Dat geldt ook voor aanvullende wensen voor verbeteringen of nieuwe tools die de eindgebruikers aandragen. Je houdt de prestaties van de IT-systemen voortdurend in de gaten en controleert ook of de systemen op de juiste manier worden gebruikt. Door dagelijks intensief samen te werken met al die verschillende collega's ontwikkel je een diepgaand inzicht in bedrijfsprocessen en change management.
Samengevat zijn je belangrijkste taken:
instrueren en ondersteunen van de gebruikers van onze (veelal nieuwe) IT-systemen en applicaties;
begeleiden van kleine en middelgrote verander- en verbetertrajecten op het gebied van IT;
trainen van de eindgebruikers, inclusief het verzorgen van het trainingsmateriaal.
Volop ontwikkelingsmogelijkheden binnen onze internationale organisatie
We weten dat we alleen succesvol kunnen zijn met medewerkers die zich gewaardeerd voelen, met plezier bij ons werken en kunnen groeien binnen hun vakgebied. We bieden je daarom volop mogelijkheden om je professioneel en persoonlijk verder te ontwikkelen binnen ons internationale bedrijf. Zo kun je bijvoorbeeld allerlei trainingen en cursussen volgen via ons uitgebreide e-learning platform. Je werkt vanuit ons moderne hoofdkantoor in de Rotterdamse haven. In overleg met de manager is het ook mogelijk om een deel van je tijd vanuit huis te werken.
Daarnaast bieden we je:
een marktconform salaris, inclusief een dertiende maand;
28 vrije dagen op jaarbasis bij een fulltime dienstverband;
een uitstekende pensioenregeling en reiskostenvergoeding; 
een laptop en mobiele telefoon;
bedrijfsfitness.
Leergierige collega die meerdere projecten tegelijkertijd oppakt
In deze rol heb je te maken met veel verschillende collega's op alle Europese locaties van Samskip. Dat betekent dat er altijd meerdere projecten tegelijkertijd lopen met elk hun eigen deadline. Dat maakt je werk heel afwisselend, maar het kan soms ook behoorlijk hectisch zijn. Het is dus belangrijk dat je flexibel en heel stressbestendig bent en prioriteiten weet te stellen. Door de juiste vragen te stellen weet jij problemen goed te analyseren en op te lossen. Je bent enthousiast en ambitieus en wilt elke dag blijven leren. Daarnaast beschik je over:
een afgeronde mbo-opleiding;
enige ervaring in een IT Support rol. Affiniteit met logistiek is een pre;
sterke communicatieve vaardigheden in zowel de Nederlandse en Engelse taal. Je werkt immers met veel internationale collega's.
Reageer, liefst snel!
Wat ons betreft begin je zo snel mogelijk. Solliciteer daarom snel via de sollicitatieknop op deze pagina. Heb je nog vragen? Bel ons dan via (088) 400 1393, of stuur een e-mail naar [email protected]
Apply now
Questions about this vacancy?
Ask Us.
View vacancies or read a story about Information Technology
Sign up for a job alert.