Current status:
Application sent
You're applying for:
Change Coordinator
Your application has succesfully been sent. We will contact you as soon as possible.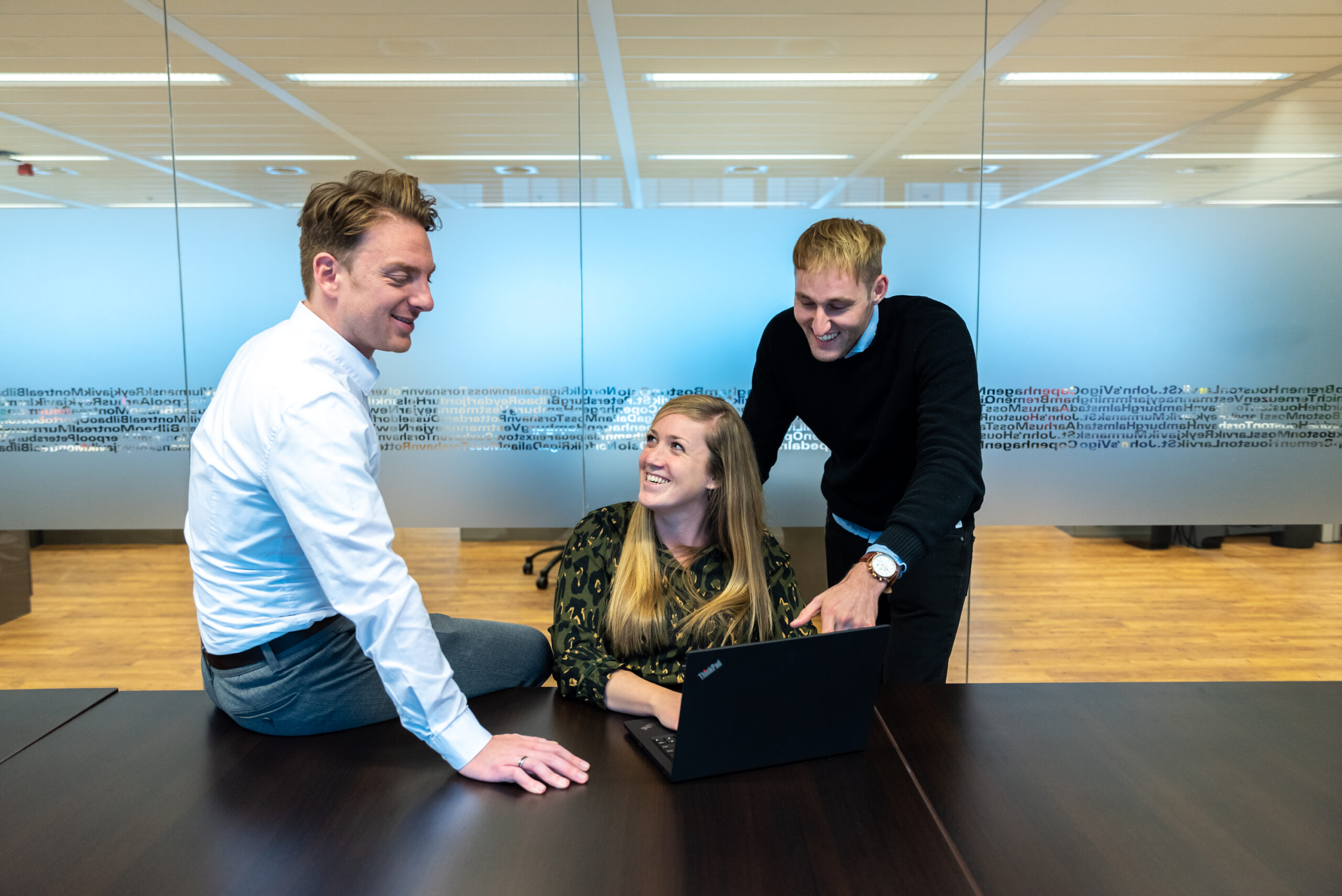 Bring a fresh eye to our customer service and internal processes as we respond to the new world created by Brexit.
As a leading player in the international transportation of cargo, Samskip is adjusting to the new environment created by Brexit. This demands new thinking as we aim to raise the level of our customer service and take a root cause approach to some of our established ways of working. Are you a determined and positive problem-solver who can bring a creative and open-minded approach to this process? If so, please read on to find out more about this influential role within our growing and future-focused company.
Join a great team in an attractive location
Samskip innovates the most advanced sustainable and multimodal transport solutions across Europe and beyond. You will join a small and experienced department of five people responsible for the transportation of containers both into and out of the UK. Based at our office at Wherstead, a beautiful part of Ipswich, the team's responsibilities include shipping, truck planning to system update, haulier management and payments. It's busy, it's fun and every day is different as you work together to reach the next level and service a wide range of high-profile customers.
Help us to succeed in a new world
This is a hybrid role in which your two main purposes are:
To expand the team in order to cope with the added workload following Brexit, with a particular focus on both daily and structural customer issues and communications.
To perform root cause analysis of areas where we see repetitive mistakes, and to propose corrective actions. 
Your tasks involve:
Working as a UK based team within the UK operational centre the role concentrates on changing processes throughout the entire group working closely with our colleagues throughout the Continent.
Interrogation of systems to retrieve necessary data for each customers costs and revenues.
Formulate reports into working documents that can be used in discussions with account owners.
Maintain KPI's and profit & loss accounts.
Regular communication with all Customer Service teams and Account Managers.
Identifying any shortfall in process, agree on corrections and implement change.
Assisting CS teams through training and participation where required.
This role requires you to establish and maintain a wide communications network as you interface between the Planning and Customer Service (CS) teams in Ipswich and mainland Europe, as well as with hauliers and ports throughout the UK. Based on these interactions and the information gathered, you innovate and implement improvement solutions that create and maintain enhanced customer service and seamless working models.
As such, this is a multi-facing role that impacts many areas of the business and enables you to make a material difference to Samkip's success. But it is also a role that demands the drive and persuasiveness necessary to overcome resistance to change as many practices are long established both internally and externally. You will have clearly defined goals but there is scope for you to shape your own approach to achieving your objectives so that you enjoy a high level of job satisfaction.
 A company that's interested in you and your career
At Samskip we know that our most important asset is our employees. When you succeed, so do we. You will therefore enjoy access to wide-ranging development opportunities including meaningful training and e-learning via our Samskip Academy. We also make every effort to ensure a good work/life balance and when the pandemic is over you can look forward to some great team gatherings.
Samskip also offers:
a competitive compensation package;
25 days of annual leave;
private medical and life insurance;
a company pension scheme;
the flexibility to work from home some of the time in agreement with the manager.
Bring your creativity, personality and can-do spirit
This job is all about achieving results through a combination of analysis, innovation and determination. So, although knowledge of transport or shipping is an advantage, your background could be in almost any industry. What really matters is that you can demonstrate a track record of delivering improvement over a minimum of three years. With that will come the vision and personality necessary to take the lead, share knowledge and bring a unique approach to the challenges and opportunities created by Brexit.
Apply now
Questions about this vacancy?
Ask Us.
Sign up for a job alert.