You're applying for: Communication Manager
Your application has succesfully been sent. We will contact you as soon as possible.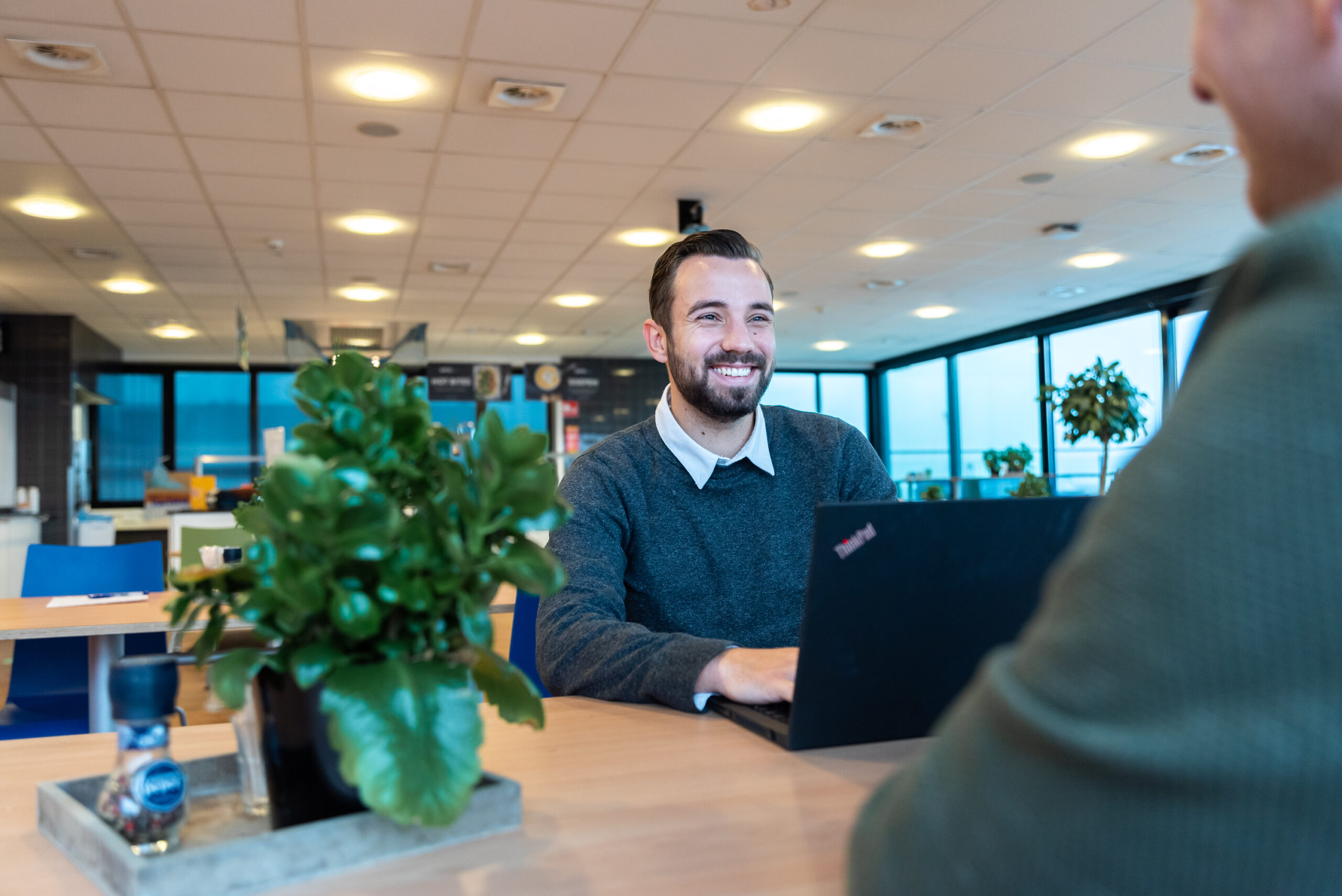 Branding and understanding. Perform a wide range of communications tasks within the context of a carefully evolved and international communications strategy.
Samskip is one of Europe's largest transport companies, providing transport by sea, land, rail and air. This requires us to communicate with a wide range of external parties including existing and potential customers, suppliers, trade press and the wider media. We also communicate internally towards Samskip offices and hubs in different countries to inform and engage our international employees. Have you acquired the communications experience and know-how necessary to shape impactful English language messaging that builds our brand across multiple media channels? If so, read on to find out more about this influential role within a rapidly evolving communications environment.
An international role within a progressive and growing company
Samskip is a truly international company that innovates the most advanced sustainable and multimodal international transport solutions. With a turnover of more than 800 million euros, 1450 employees and offices in 24 countries (in Europe, North America, Asia and Australia) we are one of the largest transport companies in Europe. This role forms part of a sophisticated Marketing and Communication department and can be based at our headquarters in the busy Port of Rotterdam, or in Reykjavík, another of our main hubs.  
Execute compelling communications as part of a total brand experience
Samskip has devised a communication strategy in which we proactively and regularly update and inform a wide group of target audiences. Your core task in this role is to execute and implement this strategy via the highest standards of carefully targeted writing and messaging. Within this context, your daily tasks include:
Writing external press releases and internal messaging and announcements;
Coordinating with PR agencies, journalists and our social media team for the posting of news stories;
Researching and writing reports or other informational pieces about our organization and posting on Sammy and our webpages;
Coordinating and writing our company newsletter.
You will also be involved in one-off and ad hoc projects that target specific or general audiences.
A great place to be!
Samskip is at the forefront of today's rapidly evolving logistics arena. As such, it's the place to further develop your skills and knowledge, something our online Samskip Academy will help you with this. We promote a good work/life balance, and we believe colleagues should become friends. That's why there is always a team gathering or company event on the agenda.
Samskip also offers:
Market competitive salary including a 13th month;
28 days of annual leave;
Company pension plan;
Mobile phone;
The possibility to work from home for some of the time.
Are you the dynamic communication professional we are looking for?
B2B companies such as Samskip are increasingly deploying more sophisticated B2C communication techniques. As such, this is a role within a well-resourced Marketing and Communications department in which you will have a huge impact on our customer, employee and brand experience. Along with the requisite skills in terms of collating and shaping information into effective communications materials you should also have a deep understanding of branding and the ability to interact with a wide range of internal and external contacts.
The baseline professional criteria are:
University degree in business, marketing or communications;
At least five years of relevant experience in areas such as journalism, business, media, or PR;
Full command of the English language, both written and spoken;
Experience in a global company is a plus;
Experience or writing internal/external web pages is a plus;
Get in touch!
If you think you think this is the role for you, contact us today via the application button on this page. Do you have any questions? Call us at +31 (0)88 400 1393 or send an e-mail to [email protected].
Apply now
Questions about this vacancy?
Ask Us.
Sign up for a job alert.