Current status:
Application sent
You're applying for:
Customer Experience Specialist
Your application has succesfully been sent. We will contact you as soon as possible.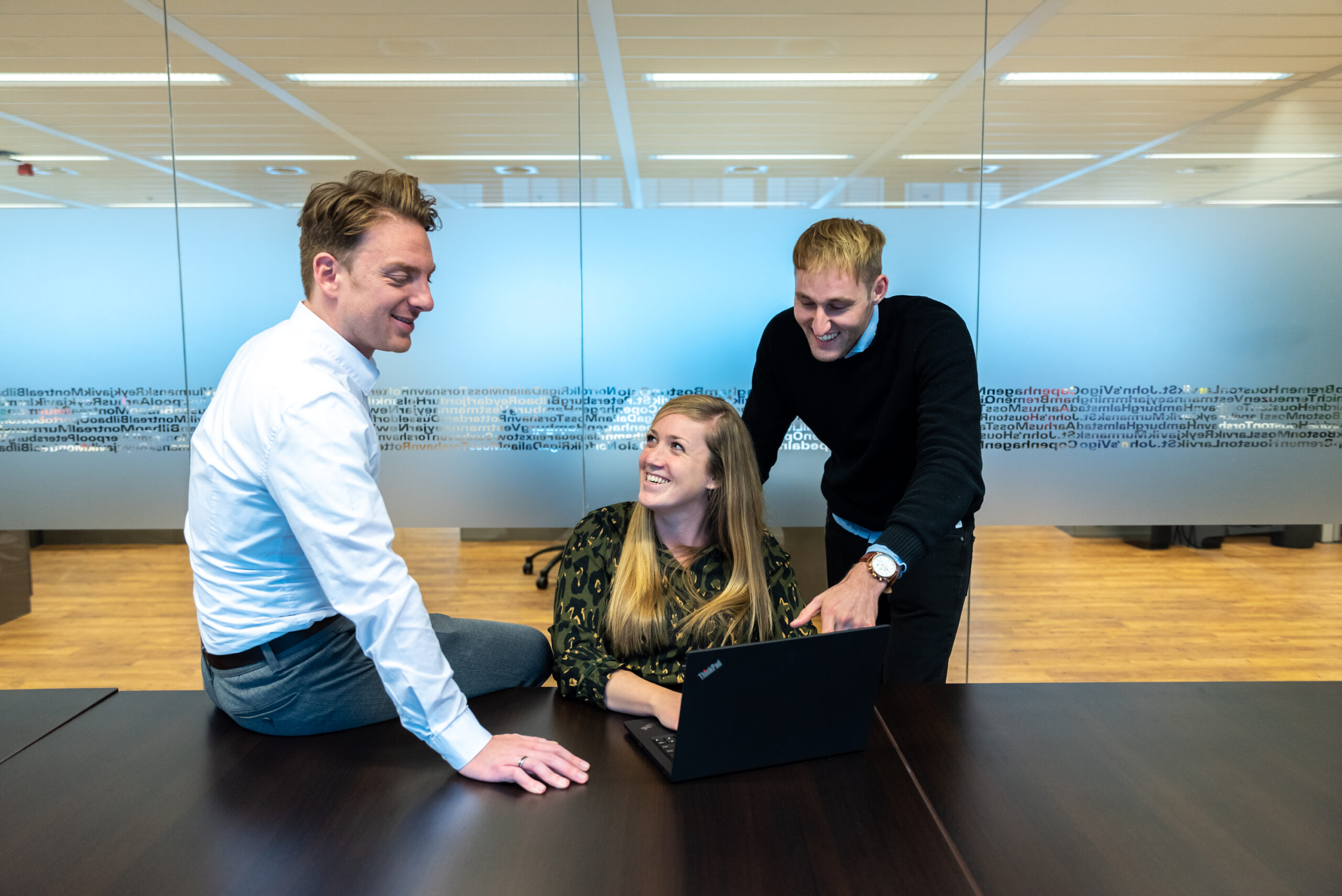 Transformation and inspiration! Apply a customer focused and determined approach to the digital transformation of our leading logistics company
 
Samskip is one of Europe's largest logistics companies, providing forward-thinking solutions for sea, land, rail and air. Our success depends on giving customers the best possible experience in terms of agility, sustainability and digital and operational excellence. Are you the Customer Experience Specialist with the commercial experience and digital skills to make this happen? Can you help us to implement a strategic transformation program that will re-design Samskip and the way we work and interact with customers and suppliers? If so, please read on to find out more about this influential and involving role.
An exciting transformation role within a major company
Samskip has a turnover of more than 800 million euros, 1450 employees and offices in 24 countries (in Europe, North America, Asia and Australia). We are committed to innovating the most sustainable and multimodal transport solutions. This role sits within our Business Engineering & Transformation department and you will be part of a team of approximately 20 people whose purpose is to drive the transformation agenda across the entire company.  
Towards an optimized customer experience
As Customer Experience Specialist you are responsible for developing and implementing customer experience strategies that improve customer satisfaction, loyalty, and retention. This requires a deep understanding of customer needs and behaviors as you design and deliver (digital) touchpoints that give our customers a consistent, effortless and engaging journey.
 
Within this context, your detailed activities include: 
Working cross-functionally with teams such as marketing, customer service and digital to identify opportunities that address customer needs and pain points;
Developing and analyzing customer journey maps and customer feedback to identify areas for improvement;
Defining the "moments of truth" for all customer channels and translate them to an overall action plan to achieve the optimal customer experience;
Driving initiatives to optimize digital channels such as our website, customer portal and the more technical EDI and API self-service environments;
Developing and implementing processes for collecting, analyzing, and acting on customer feedback.
At all times you monitor trends in customer experience and customer service in order to derive insights. You also work with senior leadership to communicate the importance of customer experience, customer journey mapping and its impact on the overall success of the company.
 
Become part of an outstanding company!
Samskip embodies all the characteristics of a fast-changing and fast-moving logistics arena. As such, we provide a highly visible platform on which to display your skills and knowledge, and you will be encouraged in all aspects of personal and professional development. A good work/life balance is very important to us, and we believe colleagues should become friends via our regular social events.
Samskip also offers:
Market competitive salary including a 13th month;
28 days of annual leave;
Company pension plan;
Collective health insurance;
The possibility to work from home for some of the time.
Are you the proactive and results-focused Customer Experience Specialist we are looking for?
Success in this high-profile position demands a powerful combination of business instincts, a hands-on mentality, and an analytical and conceptual mindset. Ideally you have a background in commercial roles with a strong customer focus, where you have demonstrated digital savviness and an understanding of digital channel workflows.
You also possess excellent organizational and prioritization skills and the interpersonal and leadership qualities necessary to bring our commercial organization outside its comfort zone. It is essential that you enjoy switching between helicopter view and detailed analysis, and that you are able to communicate effectively with all levels within the organization.
The more formal requirements are:  
Master's degree or equivalent in a relevant field;
1 to 3 years' experience in commercial or consulting business roles, ideally within logistics;
Experience with digital customer channels such as websites, customer portals and self-service IT environments and familiarity with digital experience software and UX tools;
Able to handle deadlines and schedules within a matrix reporting relationship;
Strong interpersonal and English language skills. 
Don't delay!
If you think this is the role for you, contact us today via the application button on this page. If you have any questions, please call us at +31 (088) 400 1393 or send an e-mail to [email protected].
Apply now
Questions about this vacancy?
Ask Us.
Sign up for a job alert.