You're applying for: Customer Service Medewerker Airfreight
Your application has succesfully been sent. We will contact you as soon as possible.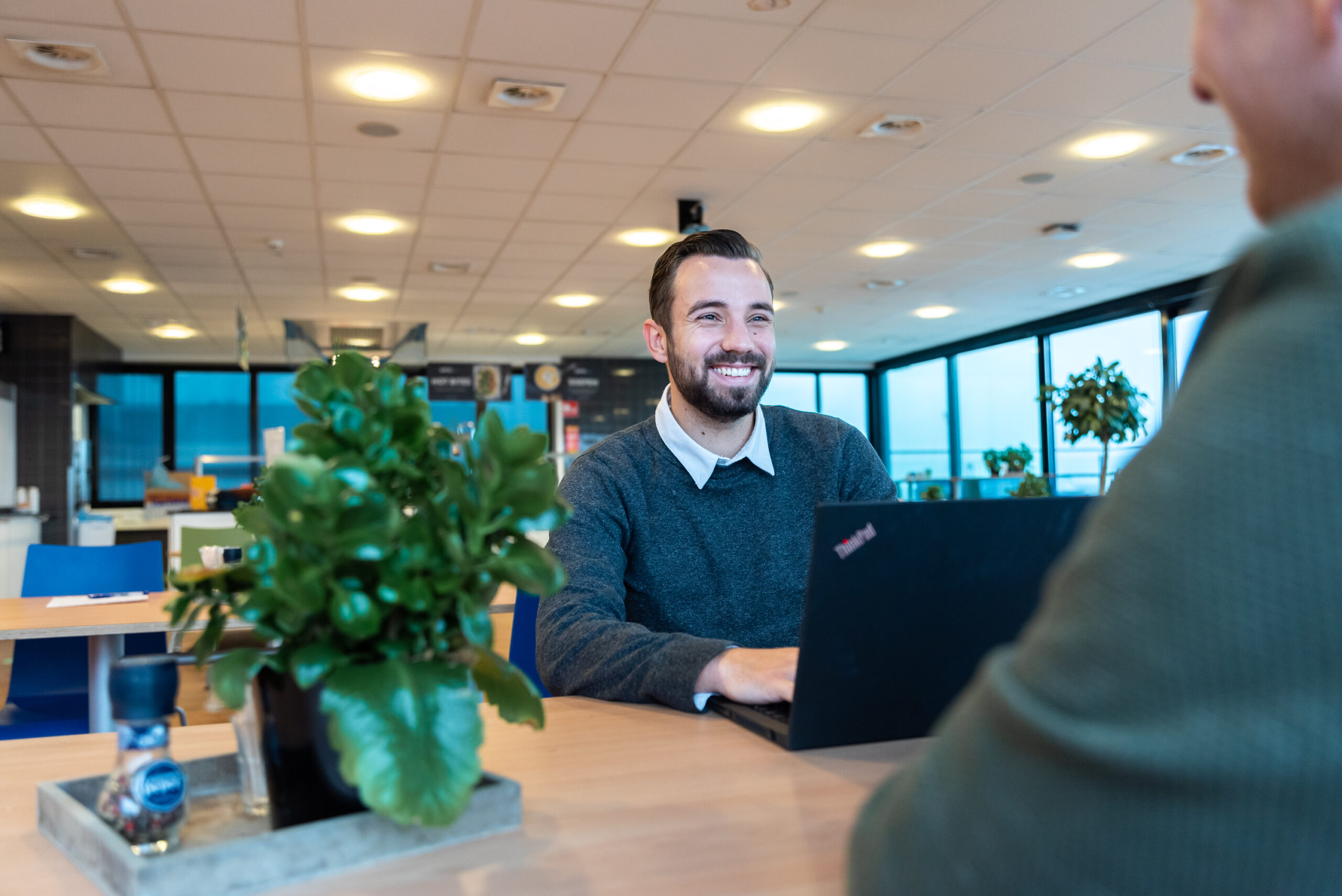 Wil jij met jouw ervaring in luchtvracht een actieve bijdrage leveren aan de opbouw van onze afdeling Samskip Air? Solliciteer dan naar deze veelzijdige baan vol dynamiek in het hart van Schiphol.
Als een van de grootste logistieke bedrijven in Europa regelen we elke week duizenden transporten voor onze internationale klanten. Om onze klanten nog beter van dienst te zijn, breiden we ons productaanbod uit op het gebied van luchtvracht. Dat betekent dat we op Schiphol een hele nieuwe afdeling gaan opbouwen: Samskip Air. Lijkt het je leuk om vanaf het begin hierbij betrokken te zijn en houd je wel van een beetje pionieren? Ben jij enorm servicegericht en kunnen onze klanten altijd op je rekenen? Ga dan aan de slag als Customer Service Medewerker op deze afdeling. Op het gloednieuwe kantoor op Schiphol krijg jij volop de ruimte om je verder te ontwikkelen binnen ons internationale bedrijf.
Spil tussen klanten en collega's
Als Customer Service Medewerker ben jij het eerste aanspreekpunt voor onze klanten. Nieuwe boekingen die bij je binnenkomen, verwerk je meteen in ons operating system. Je overlegt met de betrokken afdelingen binnen onze organisatie en blijft boekingen monitoren. Je zorgt ervoor dat je alles nauwkeurig administratief verwerkt. Hierbij werk je samen met je collega's op het hoofdkantoor van Samskip in Rotterdam. Niet alleen (potentiële) klanten moeten op de hoogte gebracht worden van ons nieuwe productaanbod. Ook je collega's op andere locaties in Europa moeten gewezen worden op de uitbreiding van ons wereldwijde logistieke aanbod.
Concreet zijn je taken:
beheren van boekingen;
informeren van klanten over transporttarieven;
zorgdragen voor een up-to-date administratie.
Bij Samskip houden we van initiatiefrijke, ondernemende collega's. Dus heb je ideeën die kunnen helpen om ons nieuwe product sterker en sneller in de markt te zetten, dan horen we die natuurlijk graag.
Pioniersbaan op Amsterdam Airport Schiphol
Wanneer krijg je nu de kans om écht mee te bouwen aan een nieuw product? Niet zo vaak, pak 'm dus! Terwijl jij ons helpt ons luchtvrachtproduct verder te ontwikkelen, bieden wij je alle ruimte om te werken aan je eigen ontwikkeling; via het uitgebreide e-learning platform van Samskip kun je allerlei cursussen en trainingen volgen. En dat midden in de dynamiek van Schiphol, waar je luxe kantoor zich bevindt.
Daarnaast bieden we je:
een marktconform salaris, inclusief een dertiende maand;
28 vrije dagen op jaarbasis bij een fulltime dienstverband;
een uitstekende pensioenregeling;
reiskostenvergoeding;
in overleg met je manager de mogelijkheid om een deel van je tijd vanuit huis te werken.
Onze klanten rekenen op je
Als Customer Service Medewerker kan je baan behoorlijk hectisch zijn, maar jij blijft altijd rustig en nauwkeurig in de uitvoering van je werkzaamheden. Je bent de rots in de branding voor onze klanten en zorgt dat hun luchtvracht-aanvragen probleemloos verlopen. Je bent flexibel en creatief. Mocht er dan toch eens iets niet helemaal goed gaan, dan zorg jij ervoor dat het snel en adequaat wordt opgelost. In deze baan is het natuurlijk belangrijk dat je administratief en communicatief sterk bent.
Specifieke functie-eisen zijn verder:
een afgeronde mbo-opleiding;
minimaal 3 jaar werkervaring op het gebied van luchtvracht bij een kleine of middelgrote organisatie;
beschikbaar voor avond- en weekenddiensten;
goede beheersing van de Nederlandse en Engelse taal.
Reageer, liefst snel!
Wat ons betreft begin je zo snel mogelijk. Solliciteer daarom snel via de sollicitatieknop op deze pagina. Heb je nog vragen? Bel ons dan via +31 (88) 400 1393, of stuur een e-mail naar [email protected]
Apply now
Questions about this vacancy?
Ask Us.
Sign up for a job alert.