Current status:
Application sent
You're applying for:
Customer Services Coordinator
Your application has succesfully been sent. We will contact you as soon as possible.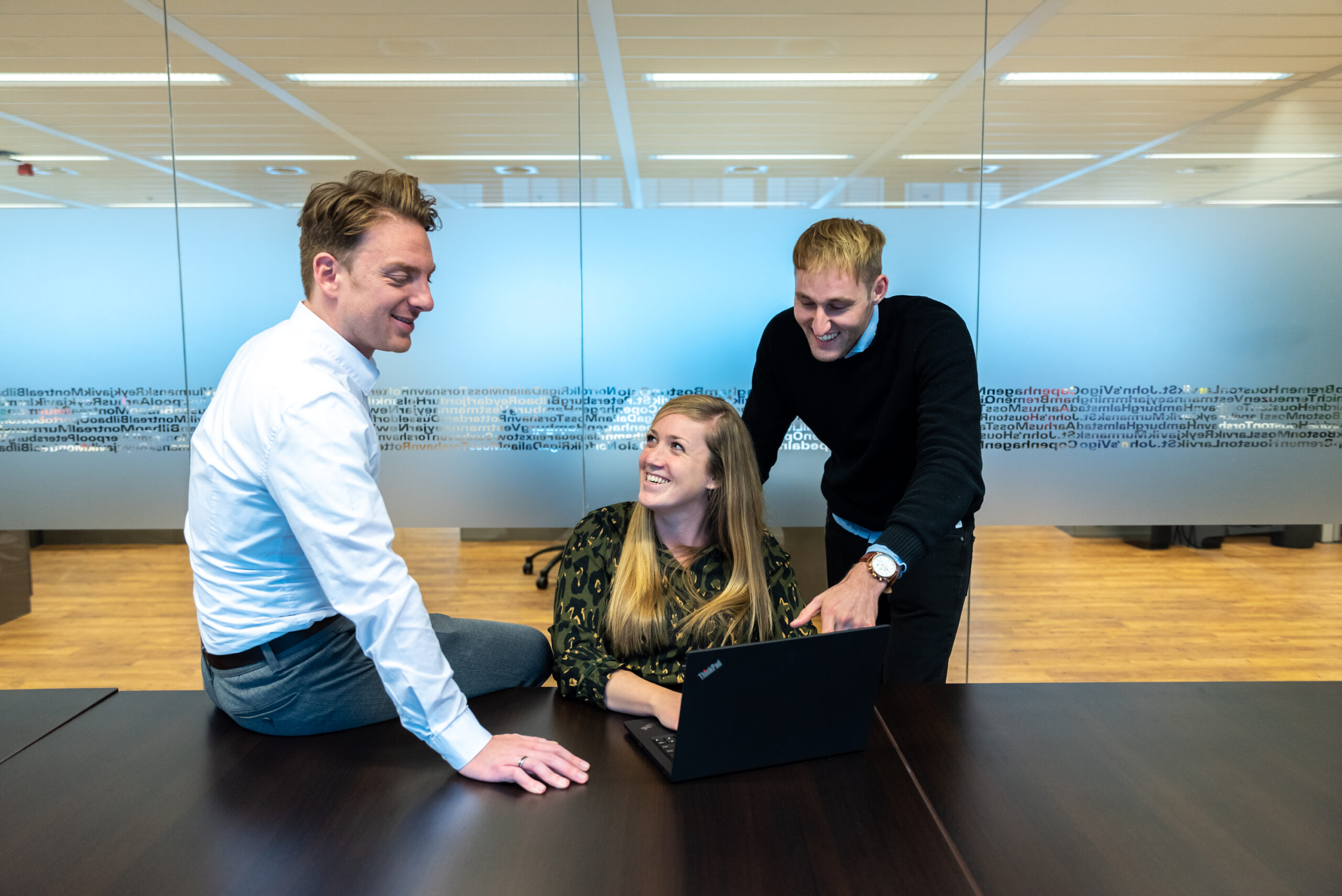 Bij Samskip draait alles om een goede communicatie en dat is nou precies jouw sterkste punt. Als klantenservice medewerker logistiek zet jij die sterke communicatie-skills in en zorg je voor een goed transportproces. Service en planning? Hier ontbreekt niets aan, alles wordt door jou tot in de puntjes geregeld. Door onze klanten blij te maken, verschijnt er bij jou een grote glimlach om je mond. Dit alles doe je samen met je collega's vanuit ons kantoor in Genemuiden. 
Een standaardbaan? Daar doen we niet aan bij Samskip. 
Als het grootste transportbedrijf van Europa regelen wij wekelijks duizenden transportaanvragen voor onze klanten. Dit vraagt om precisie, een goede samenwerking tussen de afdelingen en efficiëntie. Het begint bij jou als onze klantenservice medewerker logistiek. Jij bent het eerste aanspreekpunt voor onze klanten. Je neemt nieuwe boekingen aan en zet de eerste stap door deze te verwerken in ons operating system. Maar daar blijft het niet bij. Je blijft de boeking volgen en hebt dagelijks contact met de andere afdelingen over het verloop. Zo stroomlijn jij het transportproces terwijl je de klant op de hoogte houdt. Verder:

verwerk je de transportkosten.
handel je vragen en/of klachten van klanten netjes af.

Een internationale functie vanuit ons kantoor in Genemuiden.
Vanuit ons kantoor in Genemuiden heb je een internationale impact op onze bedrijfsvoering en vaar je mee op de koers van een van de grootste transportbedrijven van Europa. Over land, zee en via het spoor. Jouw expertise heeft een internationale impact binnen Samskip. 
Internationaal? Jazeker. Wij sturen goederen de hele wereld over en om dat te realiseren, zijn er veel mensen nodig. Jouw werk reikt dus veel verder dan alleen Genemuiden. Als bedrijf hebben we duurzaam en milieuvriendelijk vervoer hoog in het vaandel staan en daar pluk jij regelmatig de vruchten van. Wij brengen namelijk veel van die producten naar jouw supermarkt met zo min mogelijk klimaatimpact.
Jouw team in Genemuiden.
Work hard, play hard. Die mentaliteit is zeker op ons van toepassing. En dat we doen wat we zeggen en we zeggen wat we doen. Samen met jouw collega's zorg jij voor de best mogelijke klantervaring. Of dit nu telefonisch of per e-mail is, dankzij jou en je team stijgt de klanttevredenheid naar een next level. Op ons kan je rekenen.  
Buiten een niet-standaardbaan en een internationale werkomgeving bieden we op basis van 38.75 uur per week:

een salaris dat past bij jouw ervaring en achtergrond. 
reiskostenvergoeding. 
28 vrije dagen op jaarbasis.
een dertiende maand. 
eindeloze mogelijkheden om jezelf te ontwikkelen.

Geen woorden maar daden.
'Service' is your middle name. Met een luisterend oor en een groot inlevingsvermogen sta jij onze klanten te woord. Op natuurlijke wijze weet je de juiste vragen te stellen. Zo krijg je het probleem helder en bied je de juiste oplossing. So far so good? Als je ook het eind van deze checklist haalt, komen we graag met je in contact:
een afgeronde mbo-opleiding.
het kunnen werken met Microsoft Office.
je spreekt en schrijft goed Nederlands en Engels.
We hebben je nodig.
We kunnen niet wachten tot je begint en warmen je bureaustoel vast voor je op. Wat jij moet doen? Zorgen dat je voor het eind van de maand reageert op deze fulltime baan via de onderstaande knop. 
Heb je nog vragen over de vacature? Je kunt ons bellen via 088 - 400 13 93 of stuur een e-mail naar: [email protected]
Apply now
Questions about this vacancy?
Ask Us.
Sign up for a job alert.