Current status:
Application sent
You're applying for:
Customer Services Coordinator
Your application has succesfully been sent. We will contact you as soon as possible.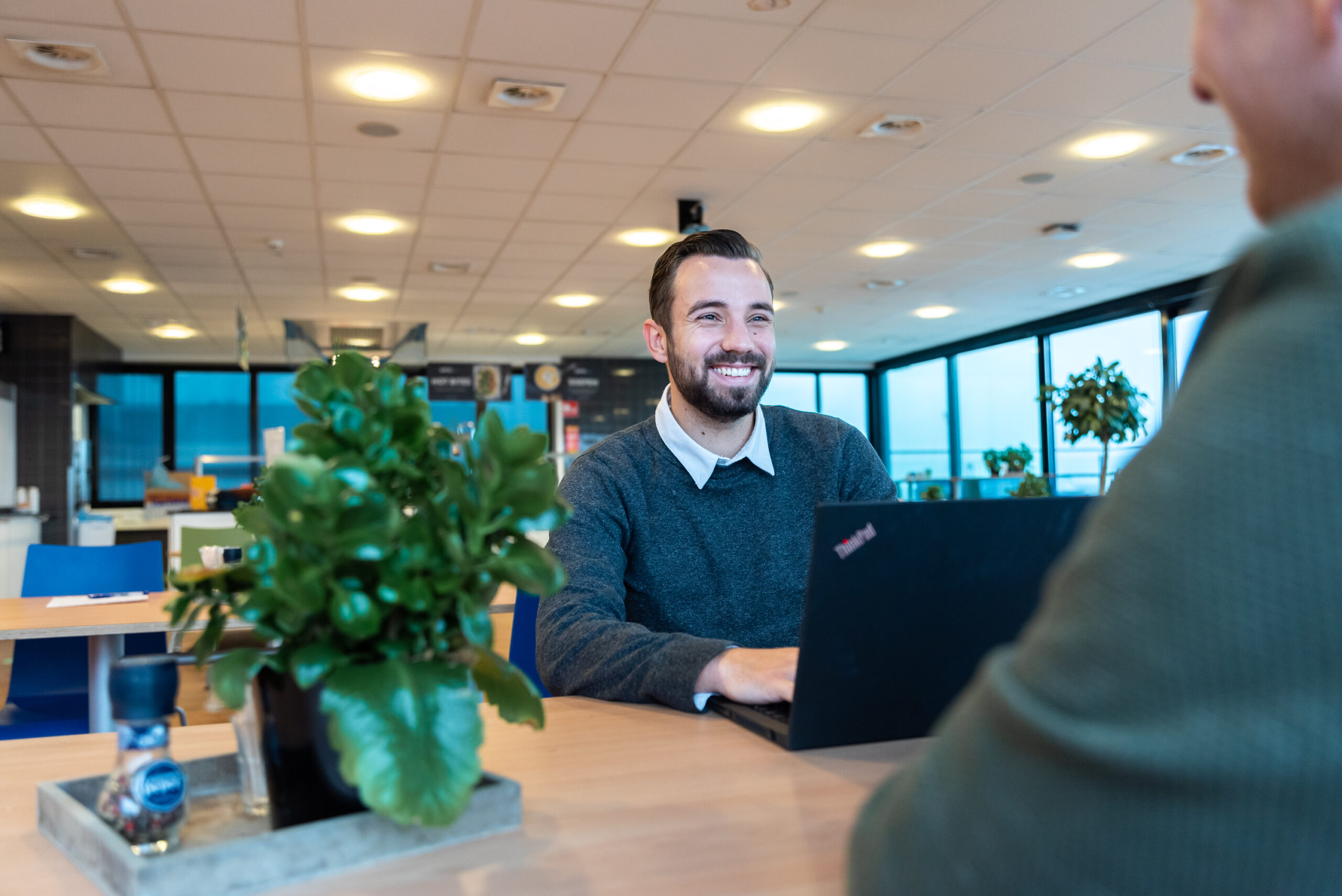 Onze klanten vertrouwen erop dat het transport van hun goederen vlekkeloos verloopt. Help jij ons daarbij? We hebben een baan met veel internationale contacten voor je op onze klantenservice.
Als een van de grootste transportbedrijven in Europa regelen we elke week duizenden transporten voor onze internationale klanten. Onze Customer Services medewerkers werken hard en vol enthousiasme om alle transportprocessen perfect te laten verlopen. Ben jij enorm servicegericht en vind je niets leuker dan soms complexe transportaanvragen tot in de puntjes te regelen, dan zit je bij Samskip op de juiste plek. Je krijgt de vrijheid om je werk zelfstandig te doen en in te delen en daarmee ook veel verantwoordelijkheid. Je bent collegiaal, neemt initiatieven, bent flexibel en je past je snel aan bij veranderende omstandigheden. Onze slogan 'Together We Make Things Happen' is op je lijf geschreven.
Aanspreekpunt voor klanten en collega's
Als Customer Services Medewerker is het belangrijk dat je gestructureerd werkt en dat je het verloop van transportprocessen nauwkeurig volgt. Je bent een belangrijk aanspreekpunt voor onze klanten. Nieuwe boekingen die bij je binnenkomen, behandel je meteen. Je overlegt met alle betrokken afdelingen binnen onze organisatie en blijft de boeking monitoren. Hierbij houd je ook de klant op de hoogte en lost alle problemen op of het nu gaat om documentatie die nodig is om het transport te regelen of een andere leveringstijd. In deze veelzijdige en soms hectische rol is communicatie zeer belangrijk.
Veel ontwikkelingsmogelijkheden in een werkomgeving vol dynamiek
Hou je wel van een beetje dynamiek en hectiek? Dan zul je je thuis voelen op onze afdeling Customer Services. Je werkzaamheden zijn heel gevarieerd en je krijgt veel vrijheid om je baan naar eigen inzicht in te vullen. Samen werken we elke dag hard aan een nog grotere klanttevredenheid en groei van Samskip, maar er is zeker ook ruimte voor gezelligheid. Én om je zelf te ontwikkelen; via het e-learning platform van Samskip kun je allerlei cursussen volgen. Daarnaast bieden we je:
een marktconform salaris, inclusief een dertiende maand;
28 vrije dagen op jaarbasis bij een fulltime dienstverband;
in overleg met je manager de mogelijkheid om een deel van je tijd vanuit huis te werken;
een uitstekende pensioenregeling;
reiskostenvergoeding.
Onze klanten rekenen op je
Het werk van een Customer Services Medewerker kan hectisch zijn, maar jij blijft altijd rustig en nauwkeurig in de uitvoering van je werkzaamheden en staat onze klanten altijd op een professionele wijze te woord. Je bent de rots in de branding voor onze klanten en zorgt dat hun transportaanvragen probleemloos verlopen. En mocht er dan toch eens iets niet helemaal goed gaan, dan zorg jij ervoor dat het snel en adequaat wordt opgelost. In deze baan is het natuurlijk belangrijk dat je communicatief sterk bent. Specifieke functie-eisen zijn verder:
een afgeronde mbo-opleiding, bij voorkeur in een logistieke richting;
werkervaring binnen een klantenservice afdeling in de logistieke sector;
het kunnen werken met Microsoft Office;
goede beheersing van de Nederlandse en Engelse taal.
Reageer, liefst snel!
Wat ons betreft begin je zo snel mogelijk. Solliciteer daarom snel via de sollicitatieknop op deze pagina. Heb je nog vragen? Bel ons dan via (088) 400 1393, of stuur een e-mail naar [email protected]
Apply now
Questions about this vacancy?
Ask Us.
Sign up for a job alert.