Current status:
Application sent
You're applying for:
Customer Services Coordinator
Your application has succesfully been sent. We will contact you as soon as possible.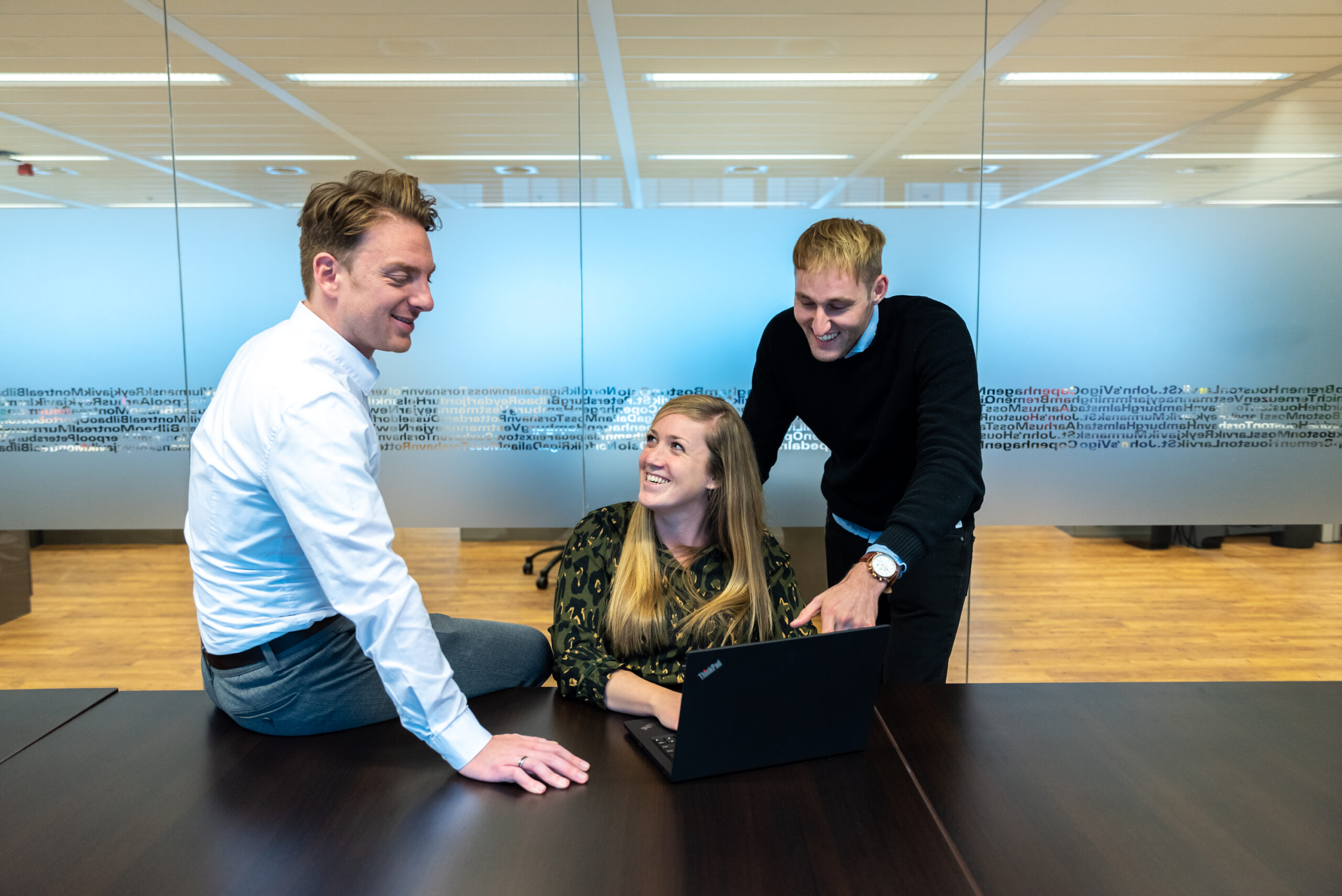 Make it happen! Our customers rely on your skills to make sure that their freight arrives in the right place at the right time.
At Samskip we succeed by keeping our clients informed at all times and by working as a team to deliver the highest levels of service. Right now we are looking for someone who can help us to maintain our track record and reputation. Someone who combines great communication skills with proven logistics expertise and a proactive spirit. Someone who can slide effortlessly into our team at Ipswich as we adapt to the challenges of Brexit. Above all, someone who can make our customers happy while fulfilling their own ambitions within this fast-moving sector. Could that 'someone' be you?
Contribute to a great team effort
Samskip is an international company that provides the latest and most sustainable logistics solutions. We offer career progression and the opportunity to work in a dynamic and professional organization alongside an expert team that strives every day to generate results that contribute to the profitable and sustainable growth of the company. The position is based at Wherstead Park, a beautiful part of Ipswich.
Keeping our clients informed
Customer service for the transit of containers is at the heart of this role as you respond rapidly and professionally to client calls and emails while recording accurate booking information. You need to be both proactive and proficient, particularly when it comes to computer systems. And with Brexit coming down the track it is important that you are flexible enough to learn and embrace new processes and procedures for customs, documentation and bookings. To make it all happen you:
Enter bookings onto the in-house computer system in line with company procedures, including regular checks to ensure that all bookings are updated correctly as changes occur;
Connect with colleagues in the Sales Department to ensure that both new and existing business is looked after correctly and that the Trial loads procedure is followed on new business;
Process additional costs such as waiting hours or quay rent, raising invoices for wasted journeys, vehicle demurrage and customs charges as necessary;
Work with other Team Members to keep filing and archiving up to date;
Think and work responsively and proactively at all times to solve customer problems.
A unique place to work
At Samskip we aim to create an inspiring working environment in which everyone works together while being challenged every day. We also invest in you via development opportunities for professional and personal growth. This is embodied by the training and e-learning provided by our Samskip Academy. On a regular basis, we fire up the team spirit with gatherings and events. Other benefits of this position include:
A competitive compensation package;
25 days of annual leave;
Private medical insurance;
A company pension scheme;
The flexibility to work from home some of the time in agreement with the manager.
Are you our next customer service star?
'Service' is your middle name. You can listen to and empathise with customers. You know which questions to ask. As you get to know your customers, you know what they want before they do! Does that sound like you? If so, we would love to hear from you. But you will also need to bring the following:
Completed vocational education in a relevant subject;
1-2 years in a similar logistics role is an advantage;
Able to work with standard office IT tools and systems;
A proactive communicator who goes the extra mile to make our customers happy.
Apply today
If you think you could be a great asset to Samskip based on everything you have read here, don't hang around. Click on the button below and send us your CV. 
Apply now
Questions about this vacancy?
Ask Us.
Sign up for a job alert.