You're applying for: Data Engineer
Your application has succesfully been sent. We will contact you as soon as possible.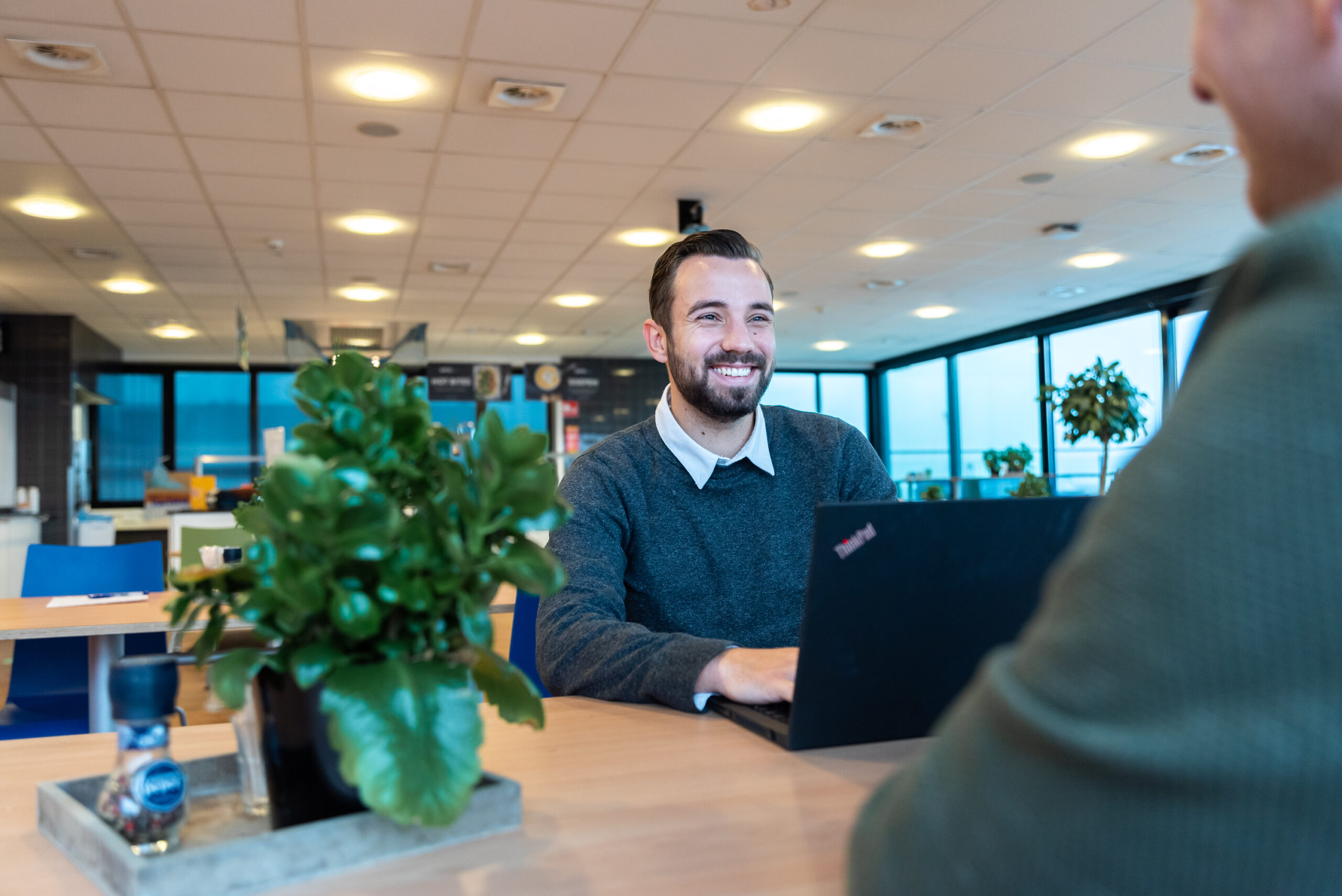 Better data for better decisions. Gather, organize and share the data that will drive the ongoing growth of our international transport operations 
Samskip is a global logistics company, offering transport and related services by land, sea, rail and air. We generate a variety of complex data including customer data, sensory data from our equipment and data from our business processes. Our ongoing success depends substantially on turning this data into a strategic asset so that we make smarter, data-driven decisions and develop innovative services. Do you have the skills necessary to gather this data and make it accessible to a wide range of professionals in different areas of our company? If so, please read on and find out more about life at Samskip.
Become part of an important IT node
Samskip is one of the largest transport companies in Europe, focused on cost-efficient, sustainable and environmentally friendly transport for a wide variety of international customers. Our office in Cluj-Napoca plays an important role in this network by innovating and developing the highest standards of IT, software and data services. It's busy, it's fun and every day is different as you work with a diverse range of colleagues to deliver 21st-century transport solutions.
Real responsibility for a greenfield project
Your core task in this position is to unlock all internal data as well as relevant external data then make it available within the organization. In particular, you will have a key role in a greenfield project to set-up up a modern data platform in Azure to collect, store and process (big) data and streaming data. For this project, you will have substantial freedom and responsibility to define the structure and make your own technical choices.
Your detailed tasks include:
Building, deploying, monitoring and managing data pipelines into Azure;
Building and implementing efficient delta loads on all these data sources;
Employing scripting languages and tools to marry systems and/or review existing integrations;
At all times you continuously monitor performance and quality control plans in order to identify improvements in terms of:
Discovering opportunities for data acquisition from other (external) sources.
Recommending and/or implementing ways to improve data reliability, efficiency and quality of existing MSSQL and Oracle data sources.
This is the place to power your career
When you succeed, so does Samskip. That's why you'll have access to wide-ranging development opportunities including training and e-learning through our Samskip Academy. You will also enjoy an open working environment where you are challenged every day while working as a team. And we do all we can to ensure that Samskip is a company where colleagues become friends.
Other benefits include:
A competitive compensation package;
23-25 days of annual leave;
Meal ticket;
Transportation allowance;
Medical insurance;
7Card Sports subscription;
The flexibility to work from home some of the time in agreement with the manager.
Are you the data demon we are looking for?
Needless to say, success in this position demands a proven ability to collect, organize, analyze, and share significant amounts of information from multiple data sources with real attention to detail and accuracy. You will also require valuable critical thinking and problem-solving skills, along with the capacity to master new environments and situations.
At a more personal level you bring guts, positivity, and the power to get things done and achieve your objectives within a fluid environment that often involves last minute change of priorities, pressure and tight deadlines. You have excellent communication and collaboration skills, and you know how to influence, negotiate and present information to engage others. The more specific requirements are:
Computer Science or Engineering education and proven working experience as a Data Engineer;
Experience with databases, ETL frameworks, data models, containerization and data formats such as JSON and Parquet;
Very good knowledge of Python scripting language as well as SQL (MySQL, MSSQL, Oracle SQL, etc.);
Good knowledge and understanding of Microsoft Azure features, in particular storage services like Azure Data Factory and Azure Data Lake. Azure Data Factory knowledge is a plus;
Transport/Logistics industry experience is a plus;
Strong communication skills including a good level of written and spoken English.
Don't just think about it
Does this sound like the perfect role for you given everything you've read here? Then contact us right now! Click on the button below and send us your CV. If you have any questions about the vacancy, feel free to call us on +31 88 400 1393 or mail us at: [email protected]
Apply now
Questions about this vacancy?
Ask Us.
Sign up for a job alert.