You're applying for: Douane Declarant
Your application has succesfully been sent. We will contact you as soon as possible.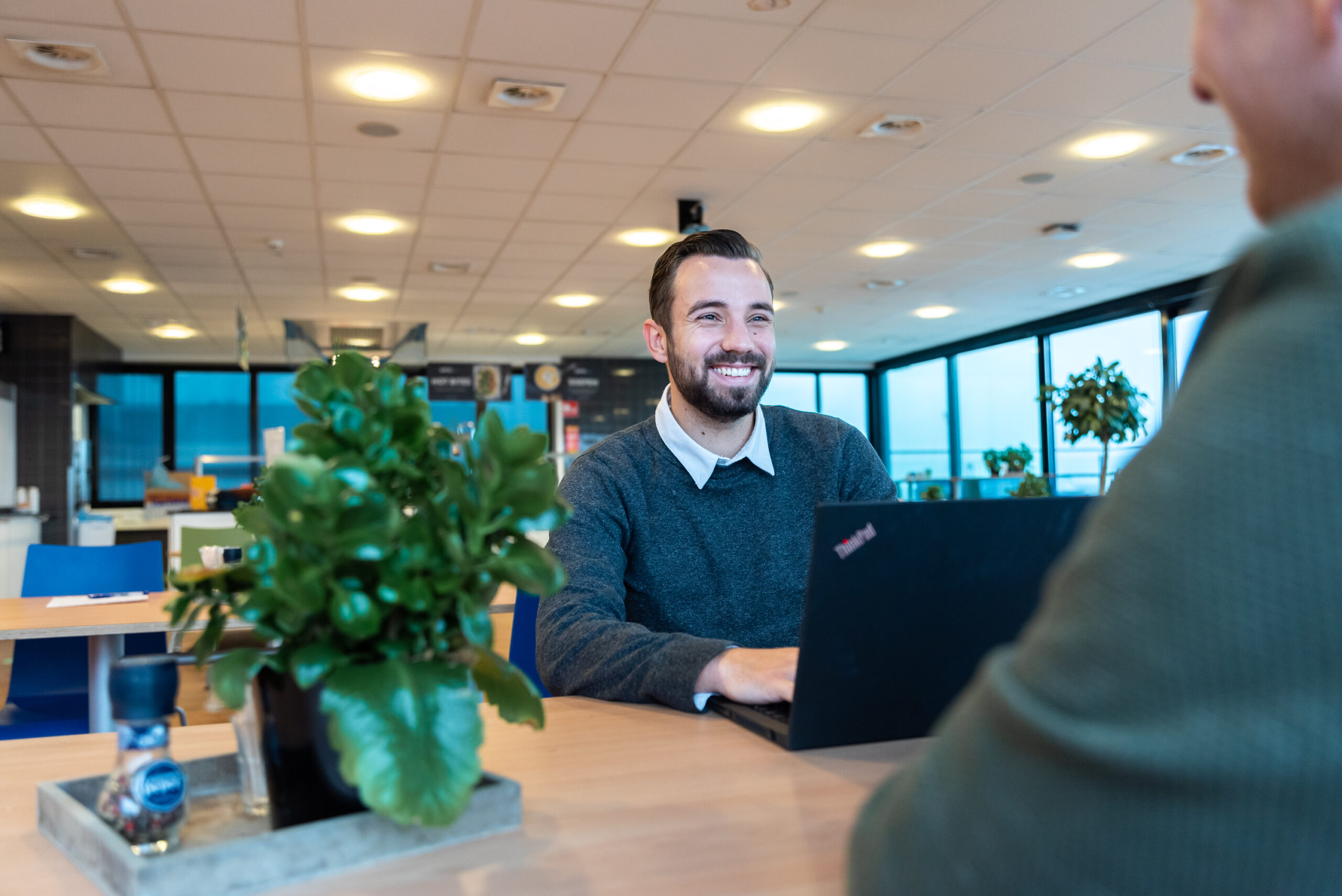 Door jouw inzet lopen de douaneprocessen voor onze klanten op rolletjes. Pak de kans om je verder te ontwikkelen binnen ons internationale logistieke bedrijf.
Bij Samskip vervoeren we elke dag veel verschillende goederen voor onze internationale klanten. Een soepele en nauwkeurige douaneafhandeling en -administratie zijn essentieel om dit vlot en zonder vertraging te laten verlopen. Ben jij die doortastende, accurate en servicegerichte persoon op wie onze klanten volledig kunnen vertrouwen? En wil jij je als douane declarant verder ontwikkelen binnen een van de grootste logistieke bedrijven in Europa? Lees dan vooral verder!
Dynamiek binnen een internationaal logistiek bedrijf
Ons moderne hoofdkantoor is gevestigd in de Rotterdamse haven. Een dynamischer omgeving kun je je bijna niet voorstellen. Samen werken we aan de meest efficiënte en duurzame logistieke oplossingen voor onze klanten. Over land, over zee en via het spoor. Werkdagen bij Samskip zijn druk, leuk en veelzijdig. Geen enkele dag is hetzelfde, ook omdat we voor zoveel verschillende soorten klanten werken.
Als douane declarant is jouw belangrijkste taak het invullen en monitoren van alle voorkomende douanedocumenten en -processen. In situaties die complex zijn heb jij de regierol en werk je samen met onze operationele afdelingen, de klant en natuurlijk de douane. Een verantwoordelijke taak, waarbij je voorkomt dat logistieke processen vertraging oplopen. En zie je kansen om processen te verbeteren? We staan altijd open voor je ideeën!
Concreet zijn je taken:
opmaken van T1- en overige douanedocumenten;
monitoren van de verschillende douaneprocedures;
afhandelen van klantendossiers en coördinatie van alle documentatie met betrekking tot inkomende en uitgaande zendingen;
administratief ondersteunen van de douaneafdeling.
Ruimte voor persoonlijke en professionele ontwikkeling
We weten dat we alleen succesvol kunnen zijn met medewerkers die zich gewaardeerd voelen, met plezier bij ons werken en kunnen groeien binnen hun vakgebied. Je krijgt van je manager dan ook alle ruimte om je baan zelf vorm te geven en er zijn volop ontwikkelingsmogelijkheden met functiegerichte cursussen en trainingen, o.a. via ons uitgebreide e-learning platform. En dan vergeten we bijna het uitzicht over de Rotterdamse haven te vermelden dat je hebt vanuit je kantoor; dat is werkelijk fantastisch!
Daarnaast bieden we je:
een marktconform salaris, inclusief een dertiende maand;
28 vrije dagen op jaarbasis bij een fulltime dienstverband;
een uitstekende pensioenregeling;
reiskostenvergoeding;
bedrijfsfitness.
in overleg met je manager de mogelijkheid om een deel van je tijd vanuit huis te werken.
Doortastend en servicegericht
In deze rol werk je samen met de klant, onze operationele afdelingen en de douane. Het is dan ook belangrijk dat je doortastend en communicatief ijzersterk bent. Je houdt de regie strak in handen en onze klanten hoeven zich geen zorgen te maken over het verloop van de logistieke processen. Met jouw servicegerichtheid en verantwoordelijkheidsgevoel zorg je dat alles zonder vertragingen verloopt. Natuurlijk ben je accuraat in je werk.
Specifieke functie-eisen zijn verder:
een afgeronde relevante mbo-opleiding, bijvoorbeeld de vakopleiding Declarant, Logistiek medewerker of Logistiek & Economie;
ervaring met logistieke processen en het liefst ook met douanewetgeving;
kennis van Microsoft Office;
een uitstekende beheersing van de Nederlandse en Engelse taal.
Wat ons betreft begin je zo snel mogelijk. Solliciteer daarom snel via de sollicitatieknop op deze pagina. Heb je nog vragen? Bel ons dan via +31 (88) 400 1393, of stuur een e-mail naar [email protected]
Apply now
Questions about this vacancy?
Ask Us.
Sign up for a job alert.