You're applying for: Global Director Freight Forwarding
Your application has succesfully been sent. We will contact you as soon as possible.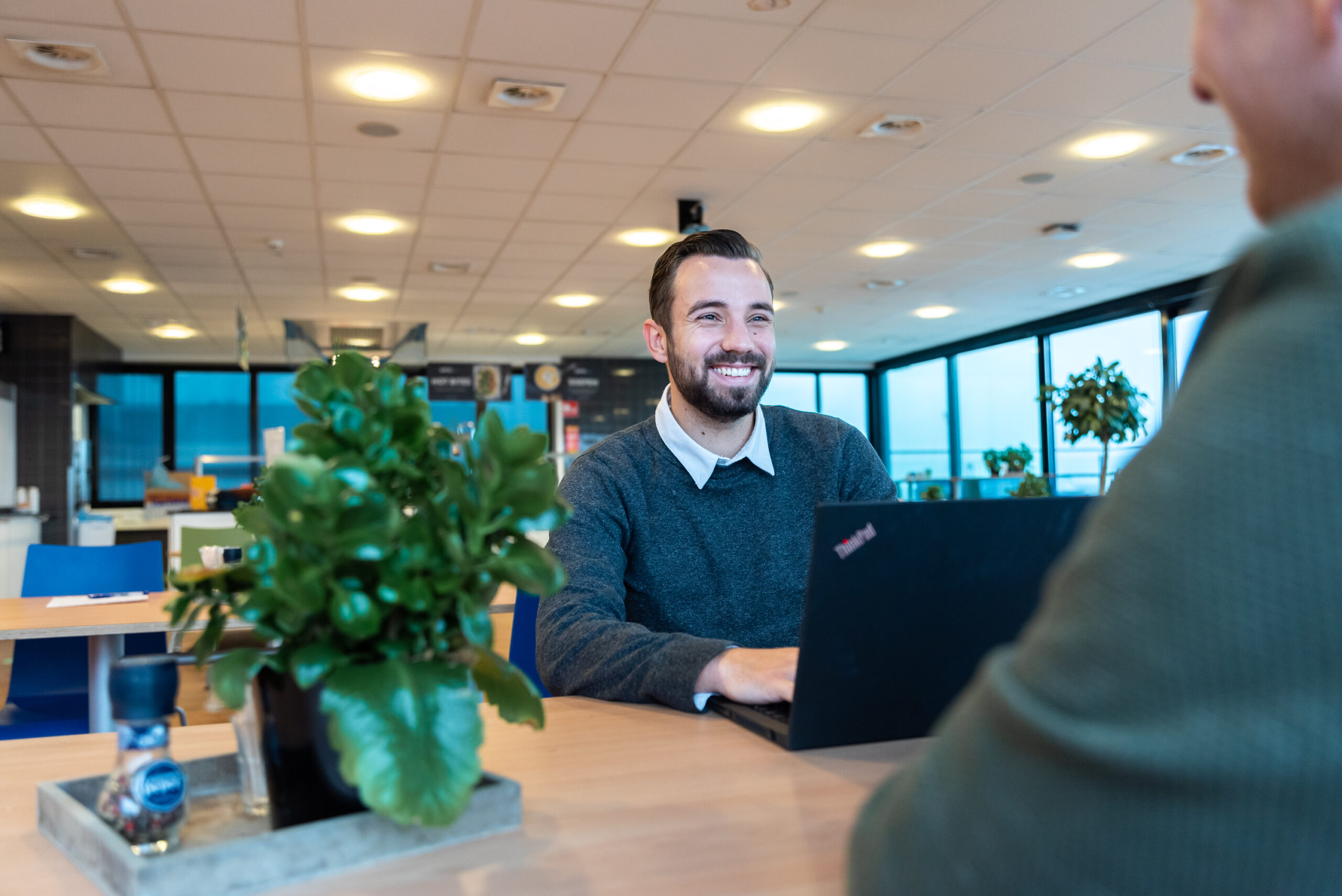 Strategy, growth and motivation. Oversee all aspects of a large, sophisticated and global freight forwarding function.
Samskip is a leading player in the field of international transport and shipment operations. Central to our success is a freight forwarding operation that is rigorously focused on optimizing profits through revenue growth, productivity improvements and cost controls. Do you have the skills, vision and experience to oversee and further improve freight forwarding at Samskip? Can you motivate a global team so that it performs at the top of its game, every day? If so, we invite you to explore this high-level role in which you will be positioned to take your career to the next level while playing a major role in determining the shape of Samskip's ongoing and future success.
A powerful combination of growth and innovation
Samskip is a truly international company that innovates the most advanced sustainable and multimodal transport solutions across Europe and beyond. Based at our headquarters in Rotterdam, one of the world's most important transport and shipping hubs, you will oversee global freight forwarding for a company with an annual turnover of more than 800 million euros. The central team at Rotterdam consists of the Head of Global Freight Forwarding as well as the Procurement and Control Tower function. The global freight forwarding operation is home to 127 FTEs spread across many countries.
Establishing the strategic directions and tactical actions for growth
This is a senior role in which you work closely with the CCO and Deputy CEO of Samskip to build a profitable global freight forwarding activity. In doing so you review and evaluate account profitability, performance and KPIs and establish plans to address any budgetary or operational shortfalls. You also provide strategic direction and clear priorities combined with a strong sense of execution. Within this context, your main business and strategic priorities for 2022 and beyond are to: 
Create, implement and ensure execution of sales plans and initiatives with existing and potential clients primarily focused on a wide range of perishable goods as well as beverages, flowers (airfreight) and general dry cargo;
Foster existing relationships and build new relationships with shipping lines, worldwide agents and other suppliers;
Create a global procurement strategy for deep sea shipping services, together with our global procurement manager;
Create an overall mind-set focused on simplification, optimization and digitalization of processes and tasks. In doing so you align systems and help IT to devise solutions that streamline processes, reduce costs, and increase customer and staff satisfaction; 
Create and maintain a well-functioning and disciplined global team by leveraging individual capabilities, the global freight forwarding network as well as the Samskip European Multimodal network and other value-adding activities such as the Cold Stores.
At all times you adhere to all Samskip's business policies and procedures as well as industry legislations. You also adhere to all policies, processes and procedures established by supporting functions, such as Human Resources, IT and Finance. 
An ideal arena for your talents and ambitions
Samskip is a company that perfectly embodies the dynamic and fast-moving international logistics sector. The atmosphere is busy, open, and collaborative. Every day is different. Above all, you are free to deploy the full range of your talents and achieve ambitions that drive both your success and ours. 
Samskip also offers:
•    Market competitive salary including a 13th month;
•    28 days of annual leave;
•    Company pension plan;
•    Functional tools including smartphone and laptop;
•    Company car.
Can you add real value as an expert and engaged leader? 
This is highly visible role that requires you to demonstrate real business and logistics skills while embodying a truly professional presentational style. Needless to say, you are full of ideas to generate new business and improve our processes. And you combine a helicopter view of results with an eye for the important details to drive those results.
At the same time, you have a proven ability to maintain an excellent rapport with staff, colleagues, customers, suppliers, and business partners. You are also able to manage across cultures so that we align people, systems, and processes and enable an empowered, disciplined and accountable culture. This requires you to motivate staff to take pride in the company as part of a winning team, and to ensure that your team accesses all the training necessary to offer quality logistics services.
All of this is based on the following demonstrable attributes:
Bachelor's degree in Logistics or Business;
At least 10 years' experience in the freight forwarding industry;
Minimum 5 years' experience of managing a global workforce;
Experience in financial management of a business activity, P & L, forecasting, and budgets;
Willing and able to travel as required;
Strong communication skills including fluent written and spoken English, with Dutch an advantage.
Apply today
If you are excited by the prospect of tackling this wide-ranging and influential role, don't delay! Click on the button below and send us your CV. If you have any questions about the position please feel free to call us on +31 (0)88 - 400 13 93 or send an e-mail to: [email protected]
 
Apply now
Questions about this vacancy?
Ask Us.
Sign up for a job alert.