Current status:
Application sent
You're applying for:
Head of Marketing
Your application has succesfully been sent. We will contact you as soon as possible.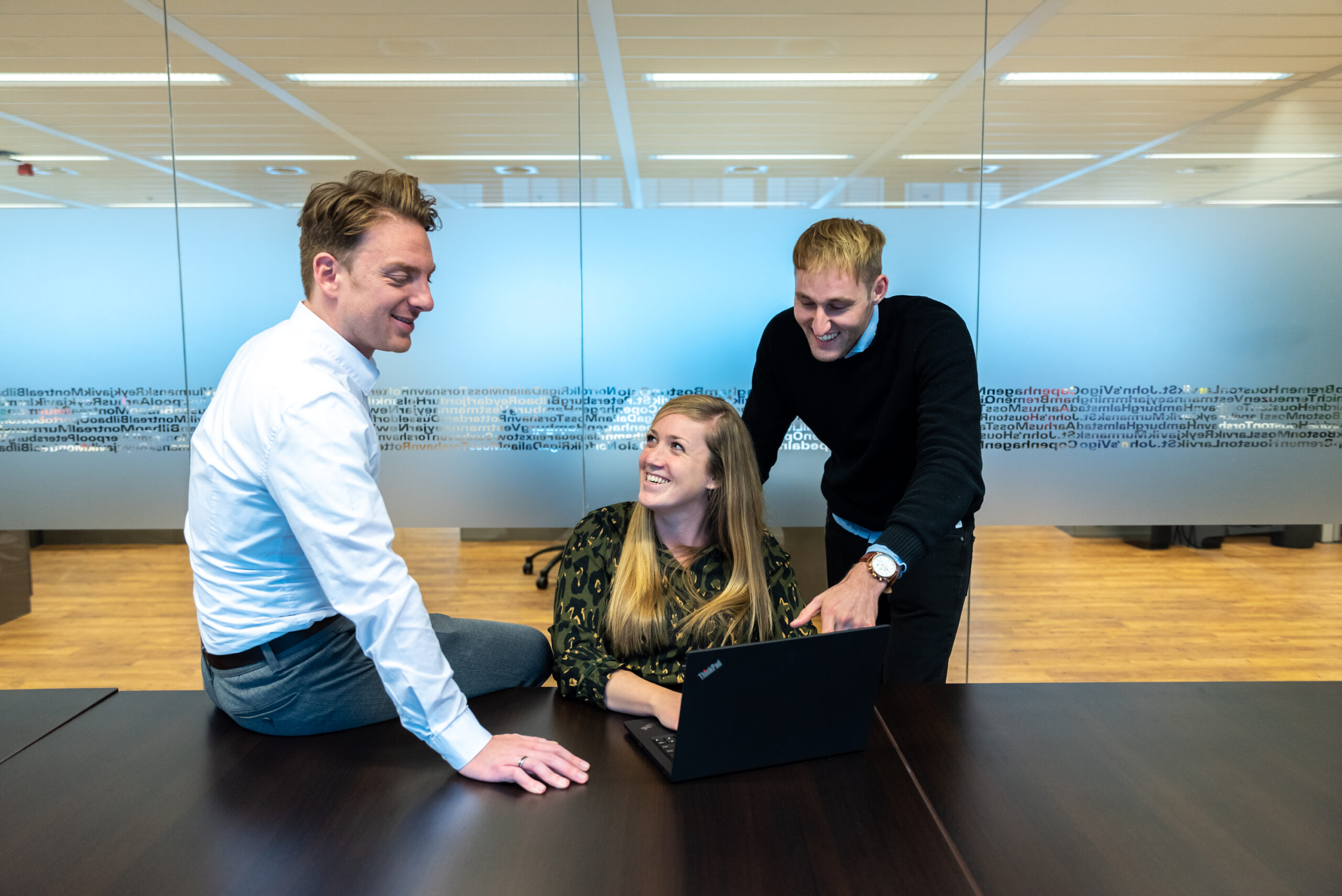 We are seeking a talented and experienced Head of Marketing to lead our marketing, branding and communication across the Group. The role is high profile and leads a team of marketing professionals that will develop and execute the marketing strategies that drive business growth. Want to build a stronger, more sustainable future and cultivate your career? This is your chance to make the difference!
An international role within a progressive and growing company
Samskip is a truly international company that innovates the most advanced sustainable and multimodal international transport solutions. With a turnover of more than 800 million euros, 1450 employees and offices in 24 countries (in Europe, North America, Asia and Australia) we are one of the largest transport companies in Europe. Within this structure, Samskip Multimodal has shaped a comprehensive European network for short-sea, road, rail and inland waterway transport. This network provides pioneering sustainable, reliable and cost-effective options for the growing number of customers who demand more environmentally conscious logistics solutions. This role is based at our headquarters in the busy and thriving Port of Rotterdam.
Head of Marketing 
As the new Head of Marketing, you will play an essential role in the growth of the company. You will shape the marketing strategy, go-to-market plans and campaigns. You will define goals to improve the sales pipeline and determine which marketing channels can support those campaigns to reach those targets.
The ideal candidate will have a strong track record of developing and executing successful marketing campaigns across multiple channels. Further, previous experience in both internal and external communication as well as branding is important to be successful in this role.
Develop and implement a comprehensive marketing strategy that drives business growth
Drive a consistent branding that reflects the Samskip values and business areas, including a branding refresh review
Ensure and improve both our external and internal communication
Oversee the development and execution of marketing campaigns liaising with Trade and Sales to develop, roll-out and measure impact
Analyze marketing data and metrics to inform marketing strategies and optimize campaign performance
Leverage awareness of campaigns across multiple channels, including digital marketing, social media, events, and traditional marketing
Collaborate with internal teams to develop marketing materials, including website content, sales collateral, and product marketing materials
Monitor industry trends and stay up to date with the latest marketing techniques and technologies
Collaborate with cross-functional teams to ensure marketing initiatives align with company goals and objectives
Manage the marketing budget and allocate resources effectively to achieve marketing goals
Manage and lead the team, providing guidance and support to ensure the team is aligned with company goals and objectives
A dynamic arena for your ambitions
Samskip Services BV is at the forefront of today's fast-moving and ever-changing logistics sector. As such, it's a great place to further develop your skills and knowledge. Our online Samskip Academy is specifically designed to help you with this. We want you to enjoy a good work/life balance, and there is always a team gathering or company event on the agenda.
Samskip also offers:
Salary including a 13th month;
28 days of annual leave;
Company pension plan;
Commuting allowance;
Fitness possibilities;
Everyday fresh fruit at the office;
The possibility to work from home for some of the time.
Grow together with an internationally scaling organization such as Samskip!
Successful candidates will have experience working in a fast-paced, global company, have a deep understanding of business priorities and drivers, and have the ability to manage multiple projects, timelines and stakeholder expectations. Relationships are key, so understanding how to communicate to different levels and audiences is important.
The baseline professional criteria are:
Bachelor's degree in marketing, business administration, or a related field;
7+ years of experience in marketing, with a track record of developing and executing successful marketing campaigns across multiple channels;
3+ years of experience in a leadership role, managing and developing a team of marketing professionals;
Strong analytical and strategic thinking skills, with the ability to analyze data and metrics to inform marketing strategies and optimize campaign performance;
Preferably, some experience within transportation and logistics industry;
Full command of the English language, both written and spoken.
Get in touch!
If you think this is the role for you, contact us today via the application button on this page. Do you have any questions? Call us at +31 (0)88 400 1393 or send an e-mail to [email protected]
Apply now
Questions about this vacancy?
Ask Us.
Sign up for a job alert.