Current status:
Application sent
You're applying for:
Head of Sustainable Development – Rotterdam
Your application has succesfully been sent. We will contact you as soon as possible.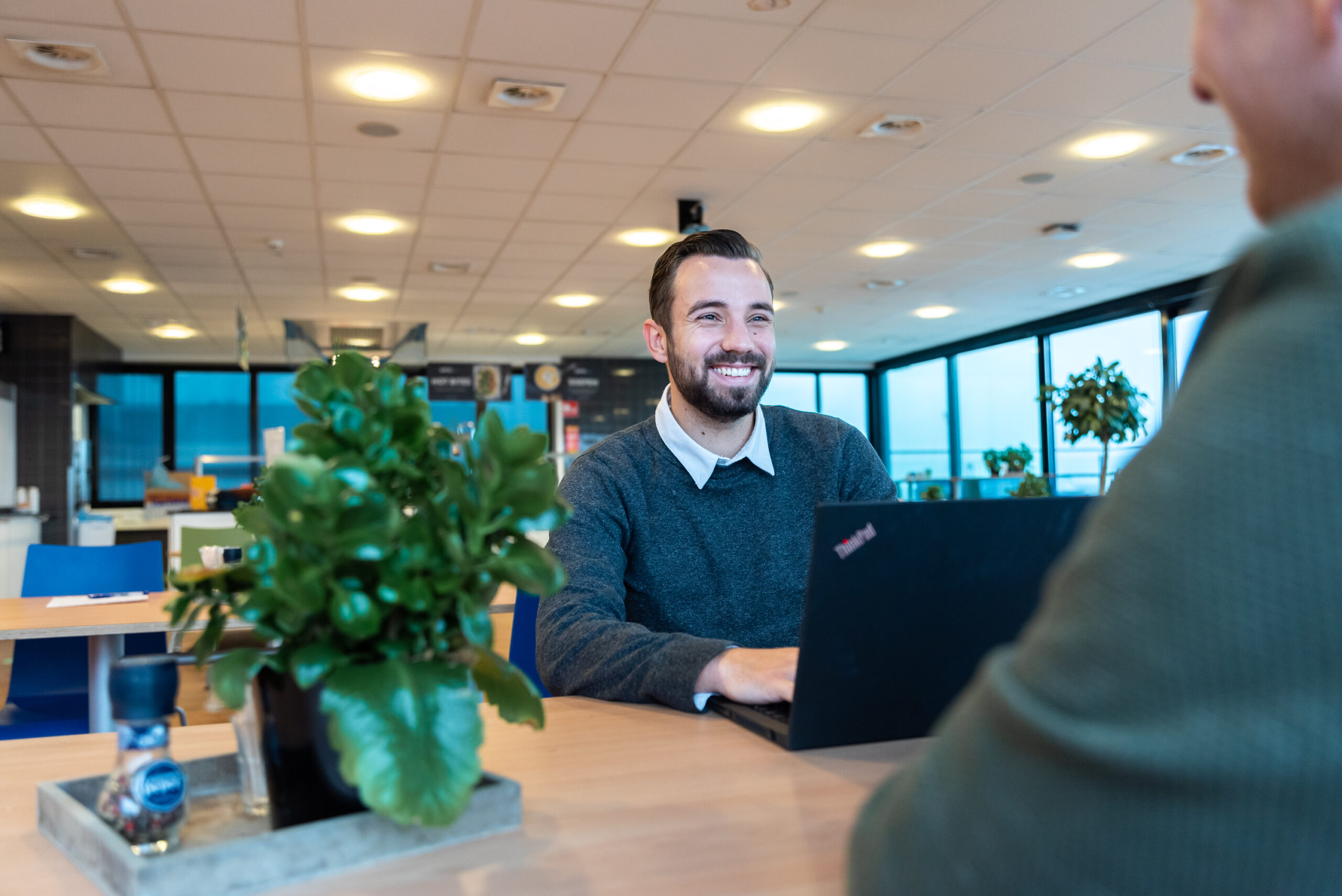 Take control of the Sustainability strategy for a company that has established an outstanding reputation in this area but is committed to going even further
Samskip is one of Europe's largest transport companies, providing transport by sea, land, rail and air. Sustainability is one of our strategic pillars and essential to the long‐term continuity of our business and society. As such, we embed social and environmental, quality and profitability principles into all our operation and aim to be in the top 1 percent of companies when it comes to environmental, labour and human right, ethics and sustainable procurement. Are you an experienced Sustainability expert and believer who can help us to achieve this via a powerful combination of technical innovation and people-focused inspiration? If so, please read on to find out more about this influential role within a rapidly evolving communications environment.
An influential role within a progressive and growing company
With a turnover of more than 800 million euros, 1450 employees and offices in 24 countries (in Europe, North America, Asia and Australia), Samskip is one of the largest transport companies in Europe. We innovate the most advanced sustainable and multimodal transport solutions and our Environmental Management System has been recognized under the renewed Quality Assurance scheme after securing the ISO14001:2016 certification. We have also been awarded the EcoVadis Silver certificate and our ambition is to achieve EcoVadis Platinum certification. Thus, based at our headquarters in the busy Port of Rotterdam, you will have an outstanding platform on which to further reduce our carbon footprint and build our Sustainability credentials.
The present and future of our Sustainability Strategy and Policy 
Your core task in this role is to oversee the development and implementation of our Sustainability strategy, setting and maintaining future development goals for the Samskip Group. In doing so you own, update, and ensure adherence to the Environmental Policy, following up on and ensuring the fulfilment of Samskip environmental goals as described in our Sustainability Report.
In specific terms this requires you to:
Own the development and delivery of Samskip's Sustainability Action Plan, working with teams and specialists across the organisation to drive sustainability initiatives across all business areas;
Work with our Trade, Sales, and Operations departments to develop new and innovative, low-to-zero emission products that respond to our clients' emissions reduction needs;
Maintain a robust and up-to-date overview of all existing, upcoming, and potential environmental regulations relevant to our operations;
Own and manage the annual Sustainability Report;
Own Samskip's EcoVadis assessment process and coordinate the annual reassessment and improvement process with company stakeholders;
Work with the Quality Management team to prepare and review documentation and undertake internal audits to prepare for ISO 14001 audits and accreditation. 
In order to achieve all this, you work closely with senior management and operations, also building relationships with customers and suppliers to develop sustainable business partnerships and projects. This involves overseeing and seeking opportunities for external funding for Samskip's sustainability initiatives via grant applications and the reporting, monitoring, and evaluation of grant processes.
Above all, you own and manage the carbon footprinting system product and its future development, acting as a leader and key collaborator with trade, commerce, and operations, in the development of low-to-zero emission logistics services.
A great place to be!
Samskip embodies all the characteristics of this dynamic and fast-moving sector. The atmosphere is busy, open, and collaborative. Every day is different. Above all, you are free to deploy the full range of your talents and achieve ambitions that drive both your success and ours. To that end, you will have access to wide ranging development opportunities. In addition, we do all we can to ensure a good work/life balance.
Samskip also offers:
Market competitive salary including a 13th month;
28 days of annual leave;
Company pension plan;
The possibility to work from home for some of the time.
Are you the visionary sustainability professional we are looking for?
To apply for this position you should possess a deep knowledge of all Sustainability practices and their potential to reduce our footprint. Beyond that, it is essential that you can apply the interaction and communications skills that enable you to easily collaborate with Group marketing to develop our branding, external and internal marketing, and sustainability reporting capabilities. You also embody the enthusiasm that will successfully promote environmental awareness and a sustainable culture across the organisation.
The baseline professional criteria are:
University degree in relevant area, incl. environmental management, engineering, technical management, logistics, etc. or Advanced university degree (Masters, MBA, PhD) in relevant area is a big plus;
At least five years of professional experience in sustainability or related area (incl. advanced university degree);
A "make things happen" attitude and clear track record of successful execution of projects, product launches, or business development;
Ability to quickly grasp and communicated complex and technical concepts to non-technical people;
A rigorously analytical mindset;
The ability to convince and inspire others;
Full command of the English language, both written and spoken.
Apply today
If you think this is the role for you, contact us today via the application button on this page. Do you have any questions?  If you have any questions about the vacancy feel free to call us on +31 (0)88 – 400 13 93 or send an e-mail to: [email protected]m
Apply now
Questions about this vacancy?
Ask Us.
Sign up for a job alert.