Current status:
Application sent
You're applying for:
HR Advisor
Your application has succesfully been sent. We will contact you as soon as possible.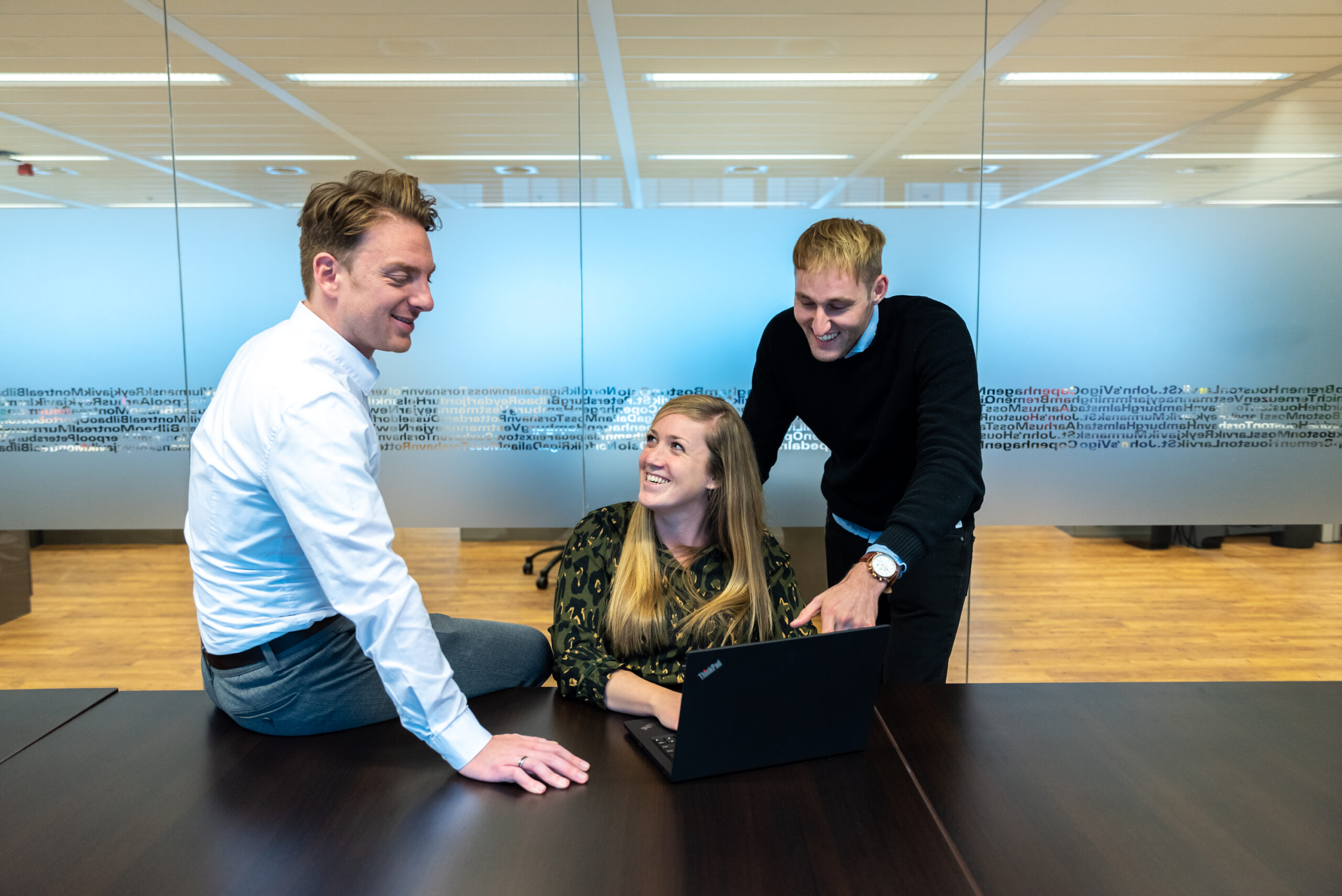 Are you looking for a diverse job in which you can express your passion for HR? We offer you a dynamic and challenging HR role in an international working environment.
 
I would like to recruit someone to my team, can you help me? Which courses can I follow? What career opportunities are there for me internationally? How much pension will I have accrued when I stop working? These are just a few questions that your colleagues knock on your door every day. Very diverse, and that's what makes your job fun. In addition, there are always interesting projects in our global HR department in which you can take a role. If you feel attracted by our slogan 'Together We Make Things Happen' and want to further expand your HR knowledge and experience within a leading international logistics company, read on...
 
Source of information for all your Samskip colleagues
 
As an HR Advisor you report to the Global HR Director, who is based in Rotterdam. Located in one of our offices (Lysaker Oslo, Ḁlesund or Trondheim), you will be the local HR advisor in Norway.
As an HR Advisor you have a supporting role by executing operational HR support towards our businesses in Norway. You also help with large Global projects, among other things. These activities vary from successfully onboarding new colleagues, conducting interviews with applicants to conducting stay or exit interviews or discussions about mobility programs. You not only work intensively with your direct colleagues, but you also have daily contact with our other employees. National and international. They can come to you with all their HR issues. You are also a discussion partner for our managers when it comes to, for example, staffing, training needs and absenteeism. Finally, you support our payroll specialist and keep an eye on insurance and pensions. A very varied job, in which you do not hesitate to come up with ideas that improve our strategy, procedures and processes in the HR field.
 
Concrete tasks include:
 
Coordinating recruitment & selection procedures from sourcing to hiring at an international level, maintaining contact, planning interviews and conducting job interviews.
Processing changes in our systems
Support line managers with different HR challenges.
Liaison with Norwegian institutions and labor organizations such as NAV, NHO, Labor unions, Labor authorities, etc.
Take care of the onboarding of new employees, including ensuring that they follow the right Samskip training courses and receive important company information.
Participate in global HR projects.
Be the lead for HR administrative tasks in Norway.
Room for development in our global HR team
 
Samskip Norway currently consists of 5 legal entities, with combined ca 230 employees on the payroll, spread over 13 geographical locations in total in Norway, so an average working day within Samskip Norway can be busy. You will be part of a bigger international HR team, in which we work hard, and we help each other when the workload demands it. You will be the local 'go-to' person for all HR-related queries in Norway. This job is really diverse, you will learn every day, and we also offer you plenty of opportunities to develop yourself with function-oriented courses and training, including via our extensive e-learning Samskip Academy platform.
In addition, we offer you:
Salary which will be in reflection toward experience
Pension scheme;
Insurance;
5 weeks holiday.
In consultation with your manager, the opportunity to work from home for part of your time.
 
Service-oriented colleague with a passion for HR
 
As an HR Advisor, you are the point of contact for all our colleagues when it comes to human resources. It is therefore important that you are accessible and can listen well. With your service-oriented attitude, you do everything you can to help your colleagues and come up with solution proposals. You really like the HR profession and you like to be busy with many different things at the same time. In addition to figuring out and accurately answering all those different questions, you also want to play an active role in HR projects or take on specific tasks. In this job it is important that you are honest and reliable, have a great sense of responsibility and handle confidential matters with care.
Specific job requirements are:
 
A completed relevant higher professional education, for example in human resources management;
At least 3 years of work experience in HR, experience in payroll is nice, but not necessary;
Up-to-date knowledge of national laws, regulations, and legislation, incl labor agreements and tariffs;
Good communication skills and an excellent understanding of the Norwegian and English language.
Respond, preferably quickly!
As far as we are concerned, you start as soon as possible. Therefore, apply quickly via the application button on this page. Do you have any questions? Call us on + 31 88 400 1393, or send an e-mail to career.management@samskip.com
Apply now
Questions about this vacancy?
Ask Us.
Sign up for a job alert.