Current status:
Application sent
You're applying for:
HR Org. Design Specialist
Your application has succesfully been sent. We will contact you as soon as possible.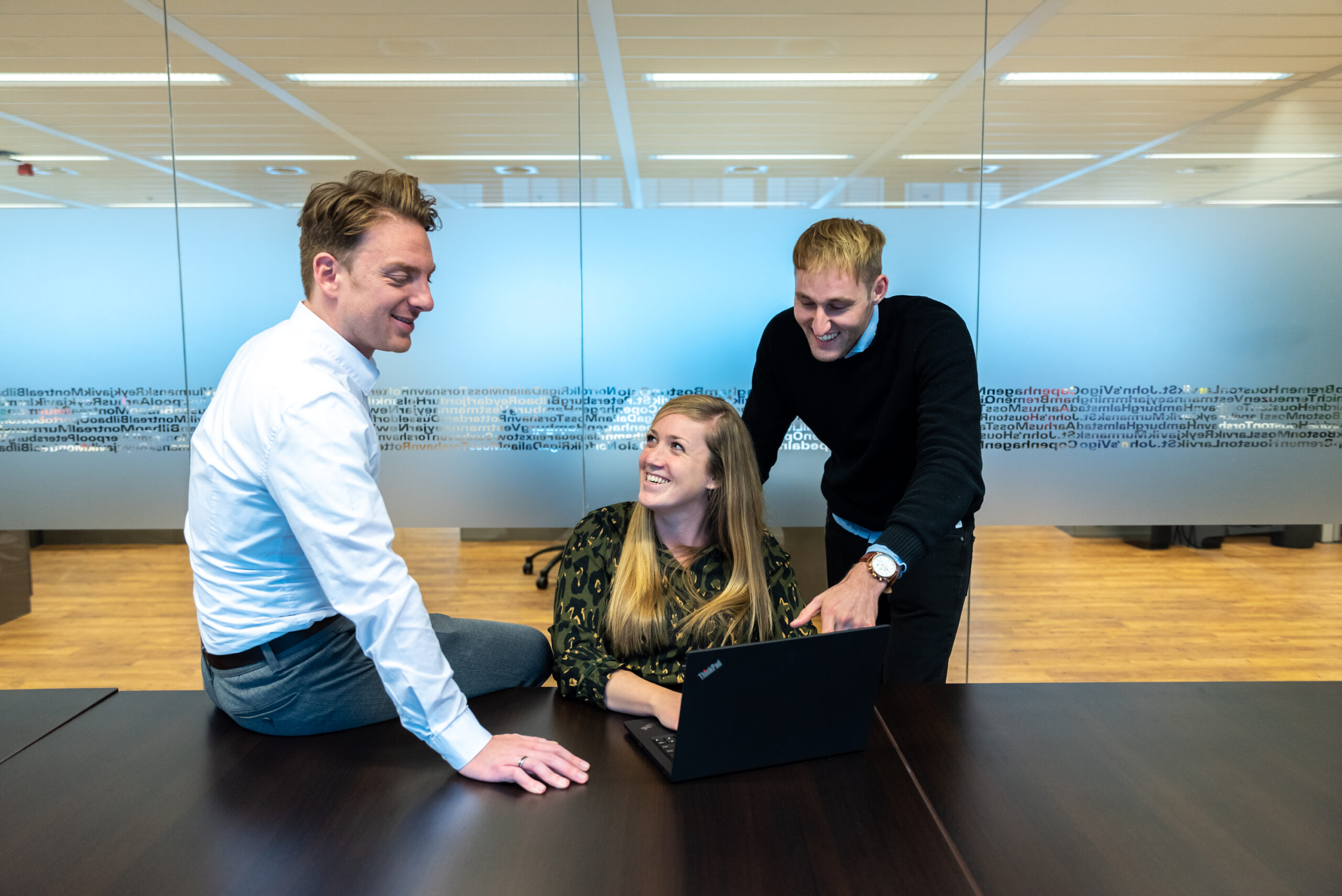 Do you get excited about transformational change? Would you love to apply your digital and commercial experience to transform a leading player in the field of international and multimodal transport into a whole new company? Then you might be the talent we are looking for!  
 
Samskip is on the move to build a new foundation for the future of logistics services, where sustainability, agility, operational excellence, and customer obsession is at the core. We have started a company-wide strategic (digital) transformation program that will completely re-design Samskip and the way that we work and interact with our customers and suppliers.  
 
What you will do 
As HR Org. Design Specialist, you are responsible for meticulously defining and organizing the structure of Samskip in line with our new & improved Operating Model. You will collaborate with the business to design & ensure delivery of organizational design deliverables like org. structure, job description, job grading, headcount reporting & analysis, titles & structural KPIs from scratch. You have a deep understanding and hands-on experience of end-to-end organizational design, implementation & monitoring while making sure that the business & central HR teams are involved in strategic decision making. 
Within this context, your detailed activities include: 
 
Develop & own the org. design methodology & framework that drives the implementation of Samskip's Operating Model for all functions in the company;
Liaise with the business & HR to design, develop and implement organizational structures;
Design and write material for job analysis, job descriptions, job grading & titles in close coordination with HR and check the consistency of job descriptions with internal policies and procedures;
Maintain the job matrix/repository of all jobs in the organization & ensure maintenance/adherence of rules for the creation of organizational structures;
Design and maintain the methodology for job creation and job evaluation;
Design & implement a methodology to track internal and external headcount and related structural KPIs to measure effectiveness of org. design;
Support management with reports & presentations related to org. design on need basis;
Analyze organizational structures and identify areas for improvement, track the effectiveness of organizational changes and adjust plans as needed;
Support linking organizational design and setup to learning and career paths as per HR practices;
Ensure awareness, training and coaching to business on new organizational structures and standards of org. design;
Identify and mitigate risks associated with organizational changes in a timely manner with business & HR.
Your team and work environment 
Within our Business Engineering & Transformation department you will be part of a team of approximately 20 people that work in a consultancy-style matrix organization, that consists of project managers and business consultants who drive the transformation agenda across the entire company.  
Together with the Senior Manager Operating Model Transformation you will be expert of Org. Design within Samskip that is crucial to the success of Samskip's transformation journey towards a data-driven, customer obsessed & margin-focused company. You will work closely with people managers and HR to ensure that the Org. Design of the company is developed & maintained in a simple, consistent & standardized manner.  
This position requires you to make our business organizationally dynamic yet simple as per the Operating Model. This calls for a drive for action combined with resilience and patience. At Samskip we are very hands-on and believe in leading by example. You will thus also spend time on (creating) the details yourself and ensuring clear, simple ways to monitor success as you go along this journey! 
Your experience and skills for success 
Ideally you have a background in Org. Design consultancy in a multi-national company, where you have demonstrated: 
Solid & In-depth knowledge/mastery of all HR practices related to Org. Design Methodology;
A deep understanding of organizational behavior, human resources, and business operations;
Outstanding organizational skills, especially the ability to prioritize with a focus on the product's critical components to success; 
Result oriented work style, combined with an analytical and conceptual mind; 
Excellent communication skills & presentation skills; 
Expert analytical & reporting skills; 
Ability to work well with large, cross functional teams & build strong networks with all stakeholders;
Superior critical thinking capabilities, including the ability to think on your feet; 
Structuring complex problems, ability to make decisions, with strong trouble shooting skills; 
Showing a comfort with quickly changing priorities, plus a highly developed adaptability and flexibility.
To become successful in this role, you also possess: 
Master's degree or equivalent in a relevant domain;
2-5 years relevant experience, ideally within a Logistics context;
Ability to handle deadlines and schedules within a matrix reporting relationship;
Effective stakeholder management at all levels in the organization;
Strong interpersonal and English language skills. 
What we offer you 
 

Exciting and diverse function where you can really make a difference;
An informal working atmosphere with nice colleagues, where people are central;
Working at a company that puts sustainability at the heart of everything we do;
Market competitive salary;
23-25 days of annual leave;
Meal ticket;
Transportation Allowance;
7Card Sports Allowance;
Medical subscription;
The flexibility to work from home some of the time in agreement with the manager.
 

About us 
Samskip is a truly international company that innovates the most advanced sustainable and multimodal transport solutions across Europe and beyond. Based at our headquarters in Rotterdam, one of the world's most important transport and shipping hubs, you will drive company-wide change for a business with an annual turnover of more than 800 million euros. This makes us one of Europe's largest transport companies with offices in 35 countries in Europe, North America, Asia, and Australia, and more than 1,700 employees. 
As a company, Samskip embodies the dynamic and fast-moving international logistics sector. The atmosphere is busy, open, and collaborative. Every day is different. Above all, you are free to deploy the full range of your talents and achieve ambitions that drive both your success and ours. 
Apply today 
If you are excited by the prospect of tackling this wide-ranging position, don't wait! Click on the button below and send us your CV. If you have any questions about the position, please feel free to call us on +31 (0)88 – 400 13 93 or send an e-mail to: [email protected]
Apply now
Questions about this vacancy?
Ask Us.
Sign up for a job alert.