Current status:
Application sent
You're applying for:
Inside Sales Executive
Your application has succesfully been sent. We will contact you as soon as possible.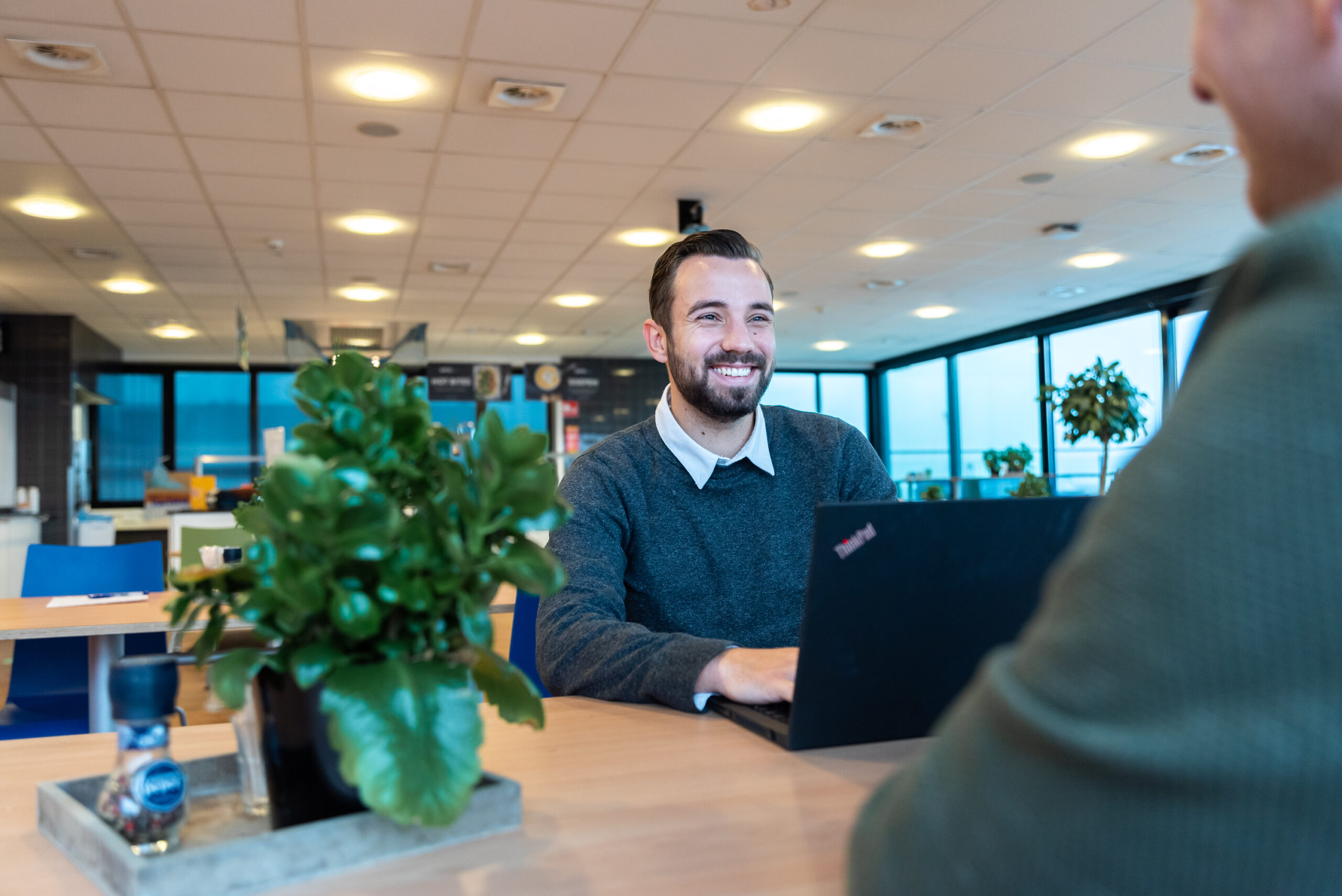 Zet jij je commerciële talenten in om ons te helpen bij het realiseren van onze duurzame groeidoelstellingen? Wij bieden je de kans om je verder te ontwikkelen op ons mooie hoofdkantoor in de Rotterdamse haven!
Samskip biedt als een van de grootste transportbedrijven binnen Europa transport aan over zee, land en via het spoor. We bekijken voortdurend hoe we onze transportoplossingen hoogwaardiger en duurzamer kunnen maken en zetten dan ook in op duurzame groei. Voor de Nederlandse markt zoeken wij nu een verkooptalent die new business-kansen signaleert bij potentiële en bestaande klanten en hiermee succesvol bijdraagt aan het behalen van onze ambitieuze doelstellingen. Een pittige baan waarin je van ons veel verantwoordelijkheid en vrijheid krijgt.
Beheren en uitbouwen van je klantenportfolio
Als Inside Sales Executive beheer je je eigen klantenportfolio. Je bouwt duurzame relaties op met bestaande klanten en onderhoudt actief contact met hen. Je bent hierbij altijd alert op kansen om deze relaties verder uit te breiden of te verdiepen. Daarnaast benader je proactief bedrijven die nog geen klant bij ons zijn. Door goed te luisteren en de juiste vragen te stellen achterhaal je waar onze services aansluiten bij de behoefte van deze potentiële klanten. Deze informatie zet je om in een aantrekkelijk aanbod, waarbij je zorgt voor een goede follow-up om de deal rond te maken. Verder:
verzorg je de bijbehorende administratieve werkzaamheden;
los je eventuele klachten op een professionele manier op;
ontwikkel je salesplannen en voer je deze door;
ga je af en toe op bezoek bij (potentiële) klanten. 
Verkoopfunctie met veel vrijheid en verantwoordelijkheid
Als je bij ons aan de slag gaat, stap je in een wereld vol dynamiek. In jouw rol als Inside Sales Executive krijg je veel verantwoordelijkheid en alle ruimte om zelf invulling te geven aan je verantwoordelijkheden. Daarnaast bieden we je volop mogelijkheden om jezelf te ontwikkelen, o.a. via ons uitgebreide e-learning platform. Ook je werkomgeving zal je bevallen: ons hoofdkantoor is volledig ergonomisch ingericht en heeft echt een fantastisch uitzicht over de Rotterdamse haven!
Daarnaast bieden we je:
een dertiende maand;
28 vrije dagen op jaarbasis bij een fulltime dienstverband;
in overleg met je manager de mogelijkheid om een deel van je tijd vanuit huis te werken;
reiskostenvergoeding;
bedrijfsfitness.
Energiek sales-talent
Het genereren van kwalitatieve leads is niet altijd gemakkelijk, maar daardoor laat jij je niet uit het veld slaan. Je bent ambitieus, energiek en bent er op gebrand succesvol te zijn. Je bent communicatief sterk en een actief luisteraar. Door het stellen van de juiste vragen weet je exact te achterhalen waar de behoeften van potentiële klanten liggen. Je benadering is altijd respectvol en je kunt omgaan met mensen op allerlei niveaus.
Specifieke functie-eisen zijn verder:
een afgeronde opleiding in de logistiek of in sales;
een goede beheersing van de Engelse taal;
uitstekende vaardigheden met MS-Office-software.
Reageer, liefst snel!
Wat ons betreft begin je zo snel mogelijk. Solliciteer daarom snel op deze fulltime baan via de sollicitatieknop op deze pagina.
Apply now
Questions about this vacancy?
Ask Us.
Sign up for a job alert.