Current status:
Application sent
You're applying for:
Intermodal Transportplanner
Your application has succesfully been sent. We will contact you as soon as possible.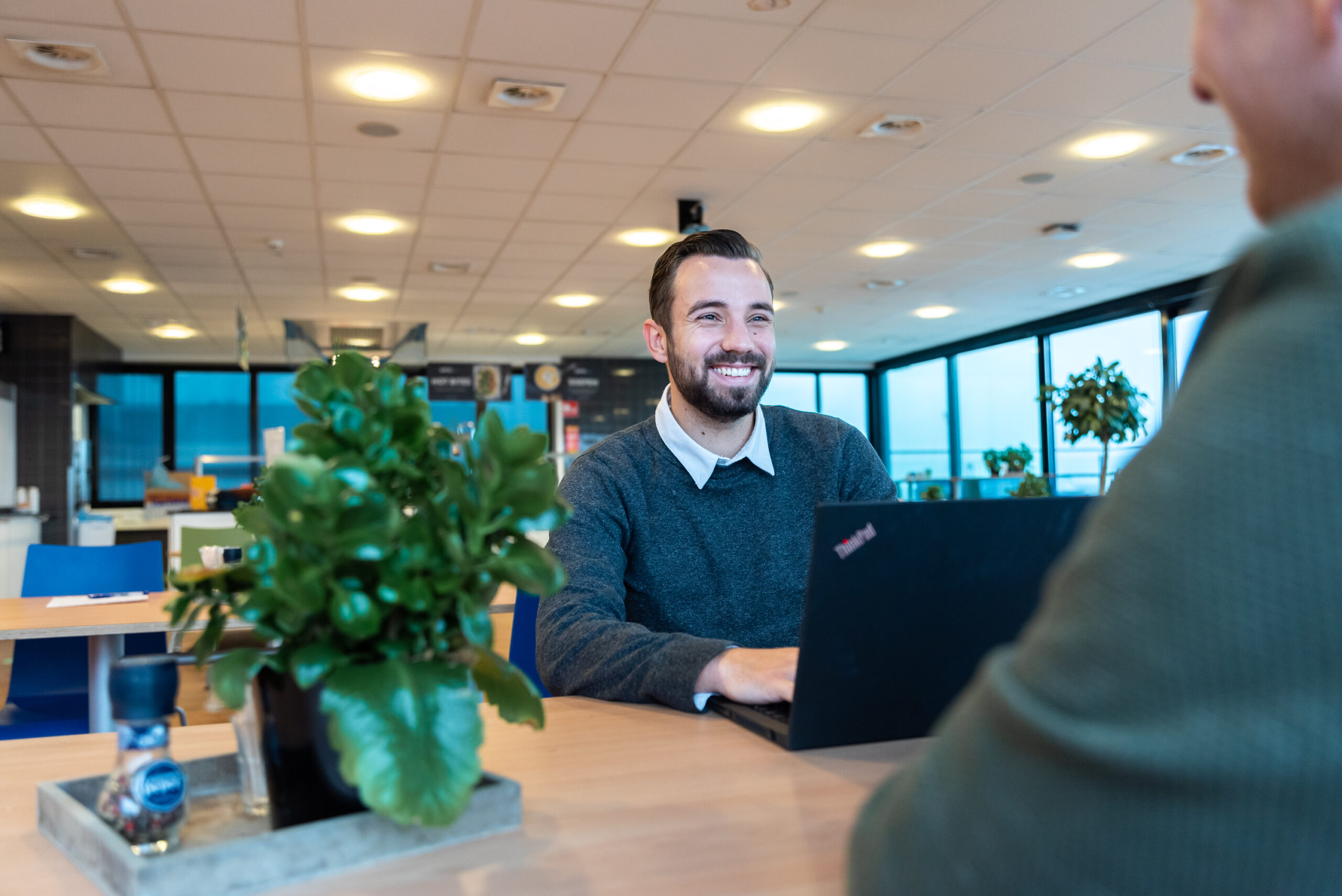 Leveren volgens afspraak. Dat is waar jij je hard voor maakt als transportplanner bij Samskip. Jij stuurt transportbedrijven de weg op die onze containers van A naar B brengen. Een logistieke operatie die jij uiteenzet en waar jij tijdig ingrijpt mochten er operationele problemen de kop op steken.
In deze vacature voor een fulltime baan als transportplanner bij Samskip zorg jij dat onze klanten hun producten op tijd binnen krijgen. Met behulp van het transportmanagementsysteem (TMS) Paris zie jij of dat ook daadwerkelijk gebeurt. Jij checkt of de transporten op tijd vertrekken én aankomen en controleert of er onderweg geen opstoppingen zijn. Files of wegwerkzaamheden kunnen routes namelijk volledig overhoop gooien. Daarom zorg jij als transportplanner voor een snel antwoord, zodat vertragingen beperkt blijven of zelfs teniet worden gedaan. Je werkt in diensten van 07:30 tot 16:00 en van 9:30 tot 18:00 uur. In dat tijdsbestek ga jij:
de optimale routes plannen via het TMS.
gedurende de dag de transporten volgen en ingrijpen bij onregelmatigheden.
continu afstemmen met transporteurs en klanten.
Een internationale functie vanuit de haven in Rotterdam.
Vanuit het hoofdkantoor van Samskip heb je een internationale impact op onze bedrijfsvoering en vaar je mee op de koers van een van de grootste transportbedrijven van Europa. Over land, zee en via het spoor. Jouw expertise heeft een internationale impact binnen Samskip.
Internationaal? Jazeker. Wij sturen goederen de hele wereld over en om dat te realiseren, zijn er veel mensen nodig. Jouw werk reikt dus veel verder dan alleen onze havenstad en je ziet je werk letterlijk voorbijkomen en ‑gaan vanuit onze kantoorramen. Zoals we zelf graag zeggen: 'We hebben het mooiste uitzicht van de stad.' Als bedrijf hebben we duurzaam en milieuvriendelijk vervoer hoog in het vaandel staan en daar pluk jij regelmatig de vruchten van. Wij brengen namelijk veel van die producten naar jouw supermarkt met zo min mogelijk klimaatimpact.
Jouw team in Rotterdam
Work hard, play hard. Die Rotterdamse mentaliteit is zeker op ons van toepassing. En dat we doen wat we zeggen en we zeggen wat we doen. Vanuit de Waalhaven werk je als transportplanner met 16 collega's op de transportafdeling. Een afdeling waar het er soms best hectisch aan toe kan gaan, omdat transport nu eenmaal een levendige branche is. Loopt alles op rolletjes, dan zit je in rustiger vaarwater.
Op ons kan je rekenen
Buiten een niet-standaardbaan, het allermooiste uitzicht van Rotterdam en een internationale werkomgeving bieden we op basis van 38.75 uur per week:
een salaris dat past bij jouw ervaring en achtergrond.
reiskostenvergoeding.
een dertiende maand.
28 vrije dagen op jaarbasis.
eindeloze mogelijkheden om jezelf te ontwikkelen.
bedrijfsfitness.
Geen woorden maar daden.
Wij vergelijken het plannen van transporten vaak met een enorme puzzel. Een puzzel waar zomaar iets in kan veranderen, waardoor we alle stukjes opnieuw moeten leggen. Als transportplanner weet je dat je geen invloed hebt op omstandigheden op de weg, zoals files, slecht weer of andere factoren. Waar je wél iets aan kan doen, is dat er linksom of rechtsom iets aan de klantverwachting wordt gedaan. Jouw analytische skills helpen je om de beste oplossingen te bedenken tijdens zo'n situatie. Je kunt je inleven in zowel de klant als de transporteur en communiceert duidelijk naar alle partijen. Intern doe je dat bijvoorbeeld naar de afdeling Customer Service. So far so good? Als je ook het eind van deze checklist haalt, komen we graag met je in contact:
een mbo+-diploma, het liefst in de richting van transport of logistiek.
minstens 2 jaar ervaring in eerdere functie als transportplanner of logistiek planner bij een logistieke organisatie. Als dit een bedrijf is waar met containers wordt gewerkt, is dat zeker in jouw voordeel.
vaardigheden met diverse programma's, bijvoorbeeld: transportmanagementsystemen, Power BI, Portbase, Truckom en een online container exchange platform, MS Office-programma's
topografische kennis van de Benelux en de landen eromheen.
goede beheersing van de Nederlandse en Engelse taal. Beheersing van het Duits is mooi meegenomen.
We hebben je nodig.
Zorg jij dat het transport bij Samskip tot in de puntjes geregeld is? Dan horen we graag van je. Wat jij moet doen? Zorgen dat je voor het eind van de maand reageert op deze fulltime baan via de onderstaande knop.
Apply now
Questions about this vacancy?
Ask Us.
Sign up for a job alert.