Current status:
Application sent
You're applying for:
Payroll Specialist
Your application has succesfully been sent. We will contact you as soon as possible.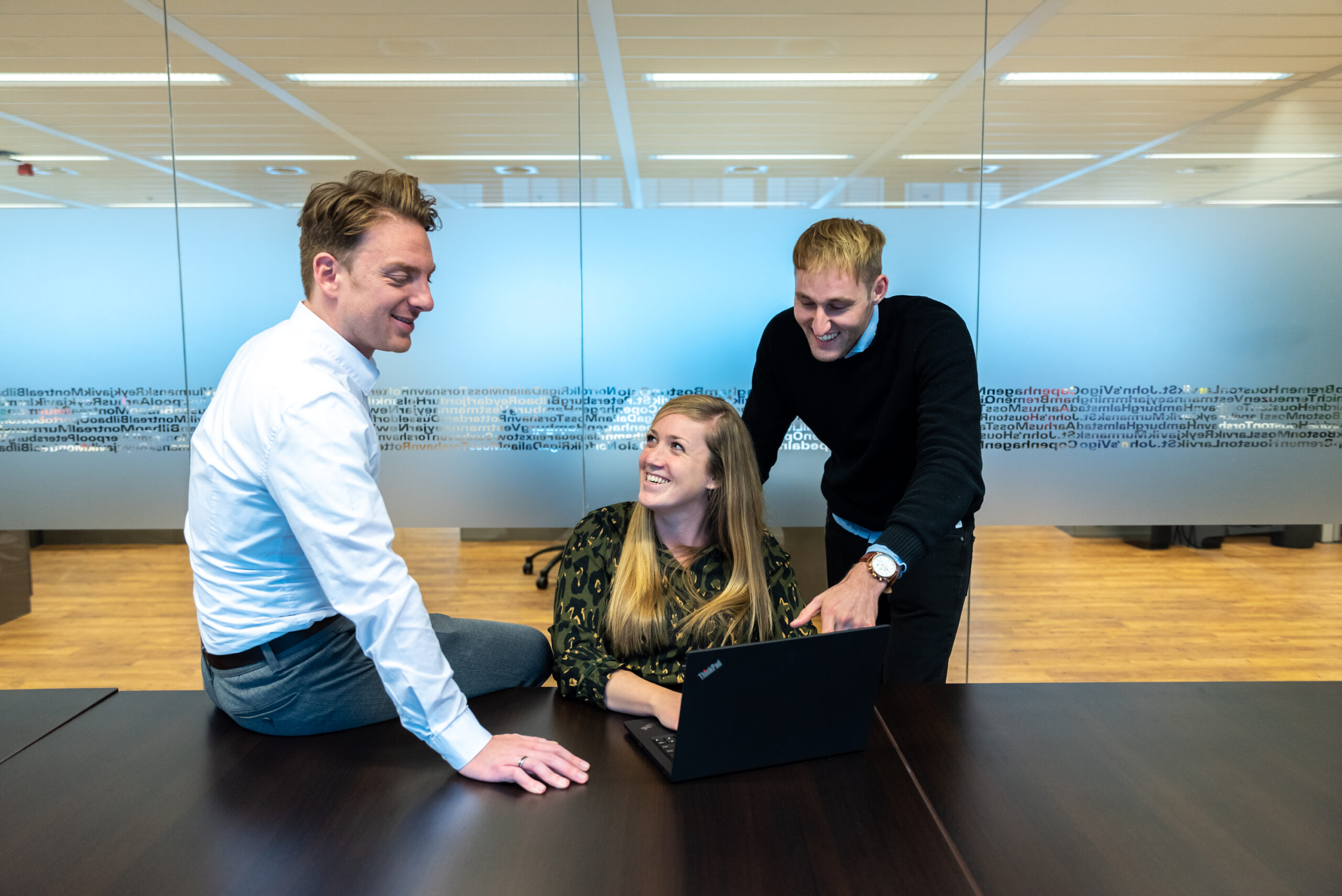 Jij weet de aansluiting te maken tussen verschillende interne afdelingen (HR, Payroll, Finance, etc.) en schakelt snel en denkt mee met het bedrijf.
Samen met jouw collega's vorm je de verbindende factor tussen schriftelijke advisering en praktische uitvoering. Als Payroll Specialist ben je samen met jouw collega in de eerste plaats verantwoordelijk voor het tijdig en correct betalen van de salarissen aan al onze medewerkers.
Expert voor payroll voor meerdere landen
Als payroll specialist ben je verantwoordelijk voor de (internationale) payroll en gerelateerde activiteiten voor onze legal entities in Nederland, Verenigd Koninkrijk, Noorwegen, Finland, Australië en Italië. In totaal zijn dit ongeveer 650 medewerkers. Voor payroll verzorg je alle mutaties in verschillende systemen. Daarnaast speel je een belangrijke rol bij pensioen wijzigingen en eventuele wetswijzigingen. Ten slotte werk je met een aantal HR IT systemen. Een hele afwisselende baan dus, waarin je het ook niet nalaat om verbeteringen door te voeren op HR systemen en/of processen.
Concrete taken zijn onder andere:
Het verzorgen van salarisadministratie in Nederland, Verenigd Koninkrijk, Noorwegen, Finland, Australië en Italië;
Beheer verschillende payroll databases (o.a. ADP Celergo, ADP Perman, Cozone);
Werken met HR IT systemen (o.a. Cezanne, TIM);
Het onderhouden van contacten met verschillende nationale-en internationale externe partijen;
Je informeert (nieuwe) medewerkers omtrent pensioen en verzekeringen;
Het bijhouden en verwerken van pensioen- en verzekeringspremies van medewerkers;
Het controleren/goedkeuren van reiskostendeclaraties en overurenregistraties;
Zorg dragen voor het coördineren en verwerken van de aanvragen 30% regelingen van onze expats;
UWV administratie.
Ruimte voor ontwikkeling in ons gezellige HR-team
Een gemiddelde werkdag binnen onze HR-afdeling kan druk zijn. Er wordt hard gewerkt, en we helpen elkaar als de werkdruk erom vraagt en er is zeker ruimte voor gezelligheid. Het sociale aspect binnen je baan is heel groot; iedere dag ontmoet je weer nieuwe Samskip-collega's en breid je je netwerk uit. Door de veelzijdigheid van je baan leer je elke dag, maar we bieden je ook volop mogelijkheden om jezelf te ontwikkelen met functiegerichte cursussen en trainingen, o.a. via ons uitgebreide e-learning Samskip Academy platform. En dan heb je vanaf je ergonomisch ingerichte werkplek ook nog eens fantastisch uitzicht over de Rotterdamse haven!
Daarnaast bieden we je:
Een marktconform salaris, inclusief een dertiende maand;
28 vrije dagen op jaarbasis;
In overleg heb je de mogelijkheid om een deel van je tijd vanuit huis te werken;
Een goede pensioenregeling en reiskostenvergoeding;
Bedrijfsfitness.
Als Payroll Specialist breng je het volgende mee:
Je draagt een grote verantwoordelijkheid voor het juist en op tijd afhandelen van de maandelijkse payroll. Het is daarom belangrijk dat je secuur kan werken en jouw verantwoordelijkheid neemt. Naast de payroll speel je ook een belangrijke rol in het beheren en verbeteren van HR IT systemen en processen, ervaring daarmee is mooi meegenomen. In deze baan is het belangrijk dat je integer en betrouwbaar bent, over een groot verantwoordelijkheidsgevoel beschikt en zorgvuldig omgaat met vertrouwelijke zaken.
De verdere specifieke functie-eisen zijn:
Kennis van payroll systemen;
Een afgeronde relevante hbo-opleiding, of vergelijkbare werkervaring;
Minimaal 3 jaar werkervaring in (internationale) payroll;
Je hebt ervaring met HR-systemen, maar niet noodzakelijk;
Actuele kennis van wet- en regelgeving;
Goede communicatieve vaardigheden en een uitstekende beheersing van de Nederlandse en Engelse taal.
Reageer, liefst snel!
Wat ons betreft begin je zo snel mogelijk. Solliciteer daarom snel op deze fulltime baan via de sollicitatieknop op deze pagina. Heb je nog vragen? Bel ons dan via +31 (88) 400 1393, of stuur een e-mail naar [email protected]
Apply now
Questions about this vacancy?
Ask Us.
Sign up for a job alert.