You're applying for: IT Application Engineer
Your application has succesfully been sent. We will contact you as soon as possible.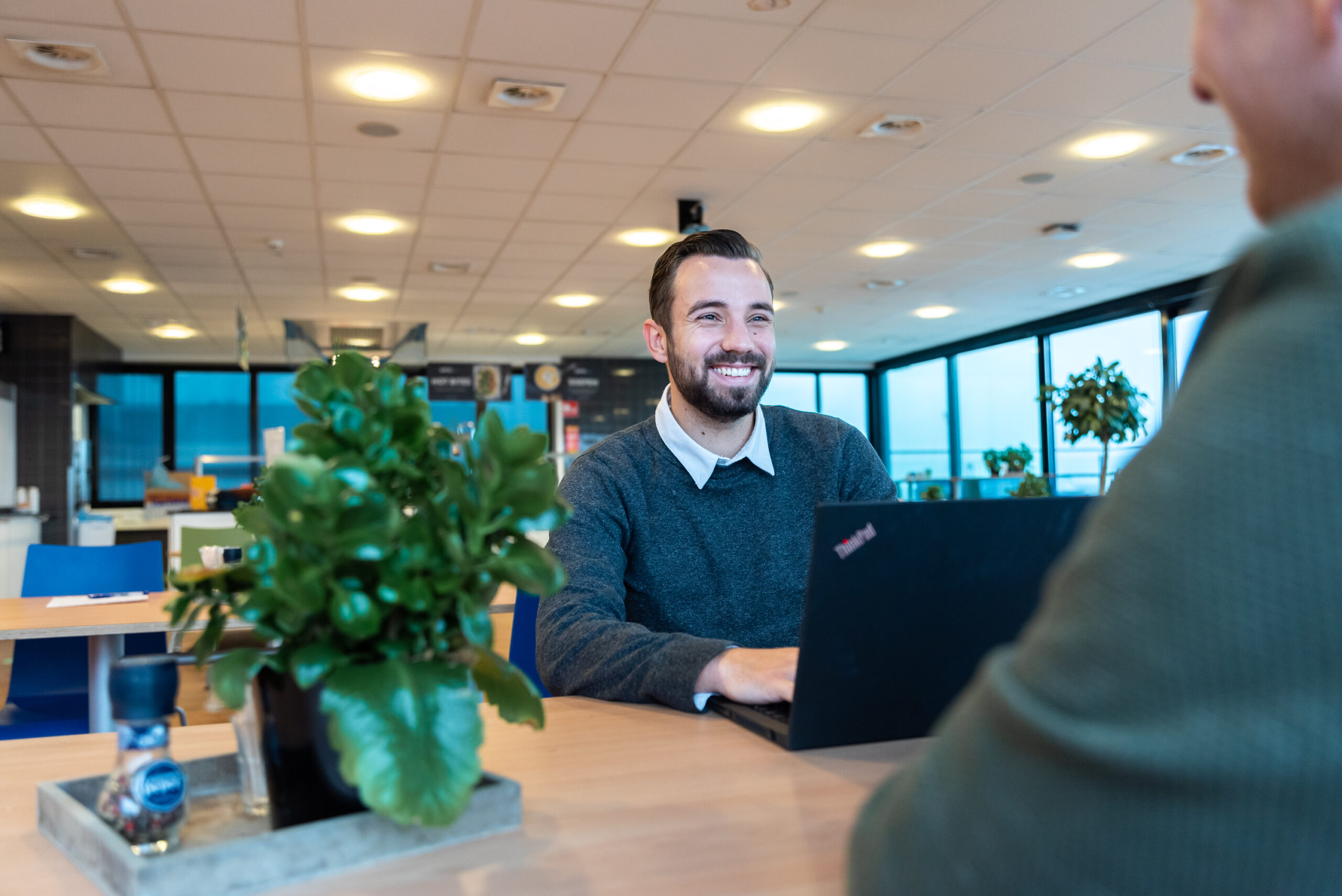 Binnen de dienstverlening aan onze klanten speelt digitalisering een steeds belangrijker rol. Als application engineer zorg jij dat onze IT-systemen klaar zijn en blijven voor de toekomst.
Als een van de grootste transportbedrijven in Europa regelen we elke week duizenden transporten voor onze internationale klanten. Hierbij moeten onze klanten en collega's kunnen vertrouwen op vlekkeloos werkende IT-systemen. Als IT application engineer ben jij continu bezig met de vraag hoe we onze systemen steeds beter kunnen maken. Zodat we de digitale transitie waarin we zitten soepel doorlopen en de digitale toekomst steeds een stapje voor zijn. Heb jij ervaring met applicatiebeheer en zie je het wel zitten om je verder te ontwikkelen binnen een toonaangevend internationaal transportbedrijf? Voel jij je bovendien aangesproken door onze slogan 'Together We Make Things Happen', lees dan vooral verder!
Schakel tussen business en IT-leverancier
Op ons kantoor in Genemuiden werk je in een team van vier IT-collega's. Iedereen heeft eigen projecten, maar samen streven we er elke dag naar om de gebruikers van onze logistieke inland systemen (Transport Management System)  zo goed mogelijk te helpen bij al hun technische vraagstukken. Als IT application engineer ben je verantwoordelijk voor het verbeteren en onderhouden van deze systemen en ben je de schakel tussen de business en onze IT-leverancier. De IT-leverancier zorgt voor de daadwerkelijke ontwikkeling, jij voor de juiste implementatie en het proces daaromheen. Samengevat zijn je taken:
collega's helpen met technische vragen over of issues met de logistieke inland systemen (TMS) en de daaraan gelinkte subsystemen;
 monitoren van de prestaties van de IT-systemen;
beheren van veranderings- en verbeterprocessen.
Volop ontwikkelingsmogelijkheden in een internationale werkomgeving
We weten dat we alleen succesvol kunnen zijn met medewerkers die zich gewaardeerd voelen, met plezier bij ons werken en kunnen groeien binnen hun vakgebied. We bieden je dan ook volop mogelijkheden om je professioneel en persoonlijk verder te ontwikkelen binnen ons internationale bedrijf. Onder andere via ons uitgebreide e-learning platform, waar allerlei trainingen en cursussen worden aangeboden.
Daarnaast bieden we je:
een marktconform salaris, inclusief een dertiende maand;
28 vrije dagen op jaarbasis bij een fulltime dienstverband;
in overleg met je manager de mogelijkheid om een deel van je tijd vanuit huis te werken;
een uitstekende pensioenregeling en reiskostenvergoeding;
een laptop en mobiele telefoon.
Innovatieve en servicegerichte collega
Als innovatieve application engineer snap jij het belang van perfect werkende IT binnen een groot internationaal transportbedrijf zoals Samskip. Je denkt dan ook altijd creatief na over hoe we onze systemen steeds beter kunnen maken. Verder zorg je dat we bijblijven wat betreft relevante ontwikkelingen op het gebied van digitalisering. Je bent collegiaal en vindt het fijn om je collega's te helpen bij hun IT-gerelateerde vragen.
Specifieke functie-eisen zijn verder:
minimaal een afgeronde mbo-opleiding en een hbo-werk- en denkniveau;
ervaring als applicatiebeheerder en het is een pre als je die ervaring hebt opgedaan binnen de transport- of logistieke sector;
kennis van SQL;
goede beheersing van de Nederlandse en Engelse taal.
Reageer, liefst snel!
Wat ons betreft begin je zo snel mogelijk. Solliciteer daarom snel via de sollicitatieknop op deze pagina. Heb je nog vragen? Bel ons dan via (088) 400 1393, of stuur een e-mail naar [email protected]
Apply now
Questions about this vacancy?
Ask Us.
View vacancies or read a story about Information Technology
Sign up for a job alert.