Current status:
Application sent
You're applying for:
Transport Planner
Your application has succesfully been sent. We will contact you as soon as possible.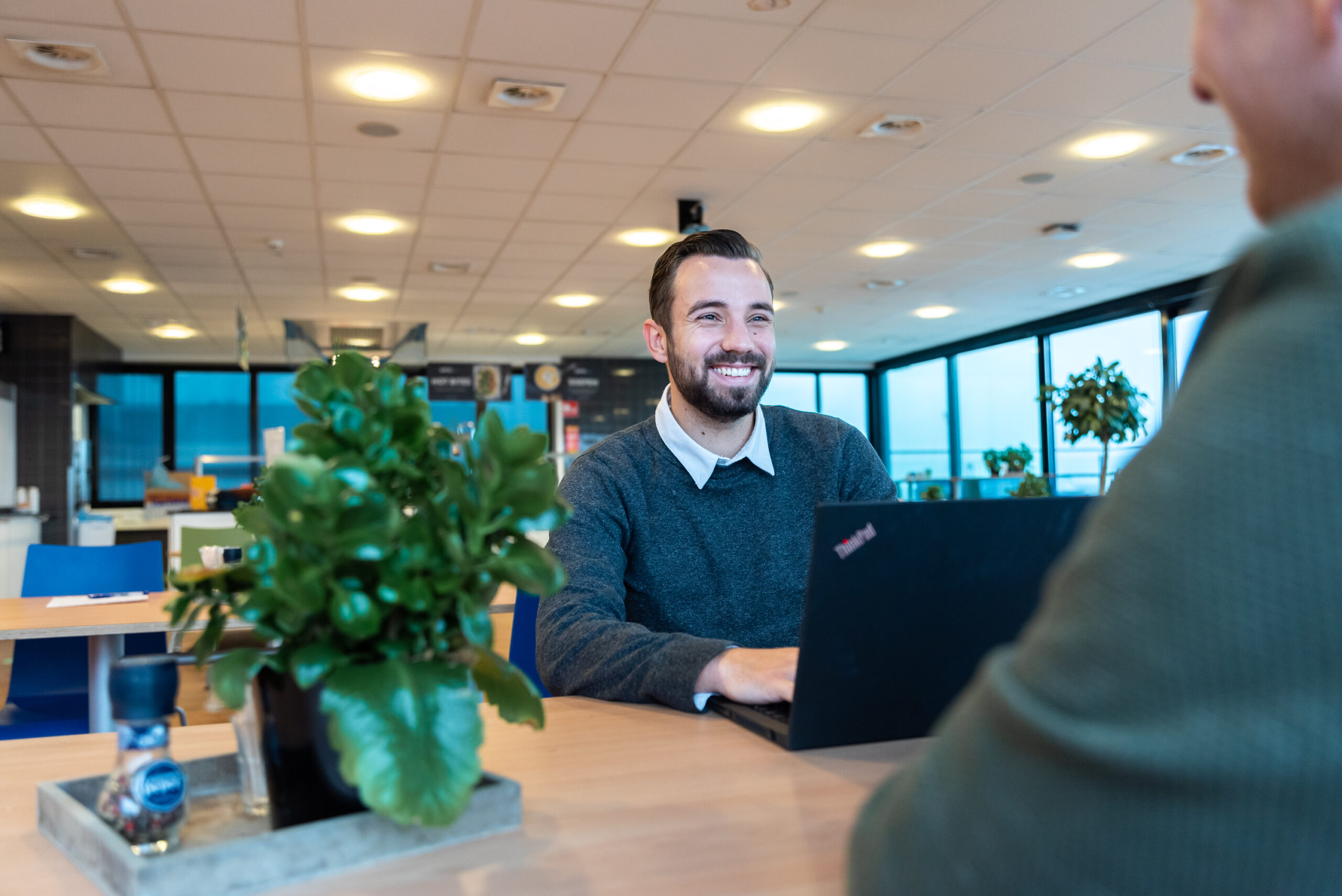 Houd jij van het dagelijkse puzzelwerk dat bij transportplanning komt kijken? Grijp dan je kans en kom onze transportafdeling versterken.
Bij Samskip zetten we ons elke dag vol enthousiasme in om alle transportprocessen voor onze klanten perfect te laten verlopen. We doen wat we beloven en leveren dus zoals we dat hebben afgesproken met onze klanten. Hier ligt een belangrijke taak voor de Transportplanner. Jij zorgt ervoor dat transporten op tijd vertrekken én aankomen. En dreigt er onverwachts toch een kink in de kabel te komen, dan zorg je ervoor dat dit snel en efficiënt wordt opgelost. Een drukke baan dus, met veel contacten. Extern en intern. Maar dat maakt de baan nu juist zo leuk en veelzijdig. Houd je van deze dynamiek en is onze slogan 'Together We Make Things Happen' op je lijf geschreven? Lees dan verder!
Onze klanten rekenen op jouw planning
Samen met je collega's zorg je ervoor dat onze klanten hun producten op tijd binnen krijgen. Met behulp van het transportmanagementsysteem (TMS) Paris houd jij voortdurend het transportproces in de gaten. Is de transporteur op tijd vertrokken? Zijn er mogelijke opstoppingen onderweg, zoals files of werkzaamheden, die tijdige levering in gevaar kunnen brengen? Met jouw analytische vermogen weet je wanneer je in moet grijpen en routes moet aanpassen. Alles om vertragingen voor de klant zoveel mogelijk te beperken. Hierbij communiceer je duidelijk naar alle betrokken partijen; klanten, transporteurs en interne collega's, zoals de afdeling Customer Service.
Concrete taken:
plannen van de optimale routes via het TMS;
monitoren van de transporten en ingrijpen bij onregelmatigheden;
continu afstemmen met transporteurs en klanten;
zorgen voor de juiste documentatie.
Veel ontwikkelingsmogelijkheden in een werkomgeving vol dynamiek
Bij Samskip vinden we het belangrijk dat onze medewerkers zich gewaardeerd voelen en met plezier hun werk doen. Want alleen dan kunnen we samen succesvol zijn. Via ons uitgebreide e-learning platform bieden we je allerlei cursussen en trainingen om je persoonlijk en professioneel verder te ontwikkelen. Werken binnen de internationale logistieke sector kenmerkt zich door veel dynamiek en hectiek. Daardoor is je werkdag elke dag weer anders en zeker nooit saai. Behalve een veelzijdige, verantwoordelijke baan, bieden we je:
Salaris, inclusief een dertiende maand;
reiskostenvergoeding;
een pensioenregeling;
28 vrije dagen op jaarbasis bij een fulltime dienstverband;
in overleg met je manager de mogelijkheid om een deel van je tijd vanuit huis te werken.
Communicatief sterke en oplossingsgerichte collega
Je wilt onze klanten niet teleurstellen en doet er alles aan om de levering van de goederen van onze klanten volgens afspraak te laten verlopen. Soms gooien echter weersomstandigheden of files toch roet in het eten. Niets aan te doen. Met jouw oplossingsgerichte instelling laat jij je hierdoor niet uit het veld slaan. Jij houdt juist van de hectiek die zo kenmerkend is voor de logistieke sector. Je bent stressbestendig en blijft altijd helder communiceren met alle betrokken partijen. Specifieke functie-eisen zijn verder:
een mbo-diploma op niveau 4, het liefst in de richting van transport of logistiek;
affiniteit met transportmanagementsystemen;
topografische kennis van de Benelux en de landen eromheen;
goede beheersing van de Nederlandse en Engelse taal. Beheersing van het Duits is mooi meegenomen.
Reageer, liefst snel!
Wat ons betreft begin je zo snel mogelijk. Solliciteer daarom snel via de sollicitatieknop op deze pagina. Heb je nog vragen? Bel ons dan via +31 88  400 1393, of stuur een e-mail naar [email protected]
Apply now
Questions about this vacancy?
Ask Us.
Sign up for a job alert.