Current status:
Application sent
You're applying for:
Legal Manager
Your application has succesfully been sent. We will contact you as soon as possible.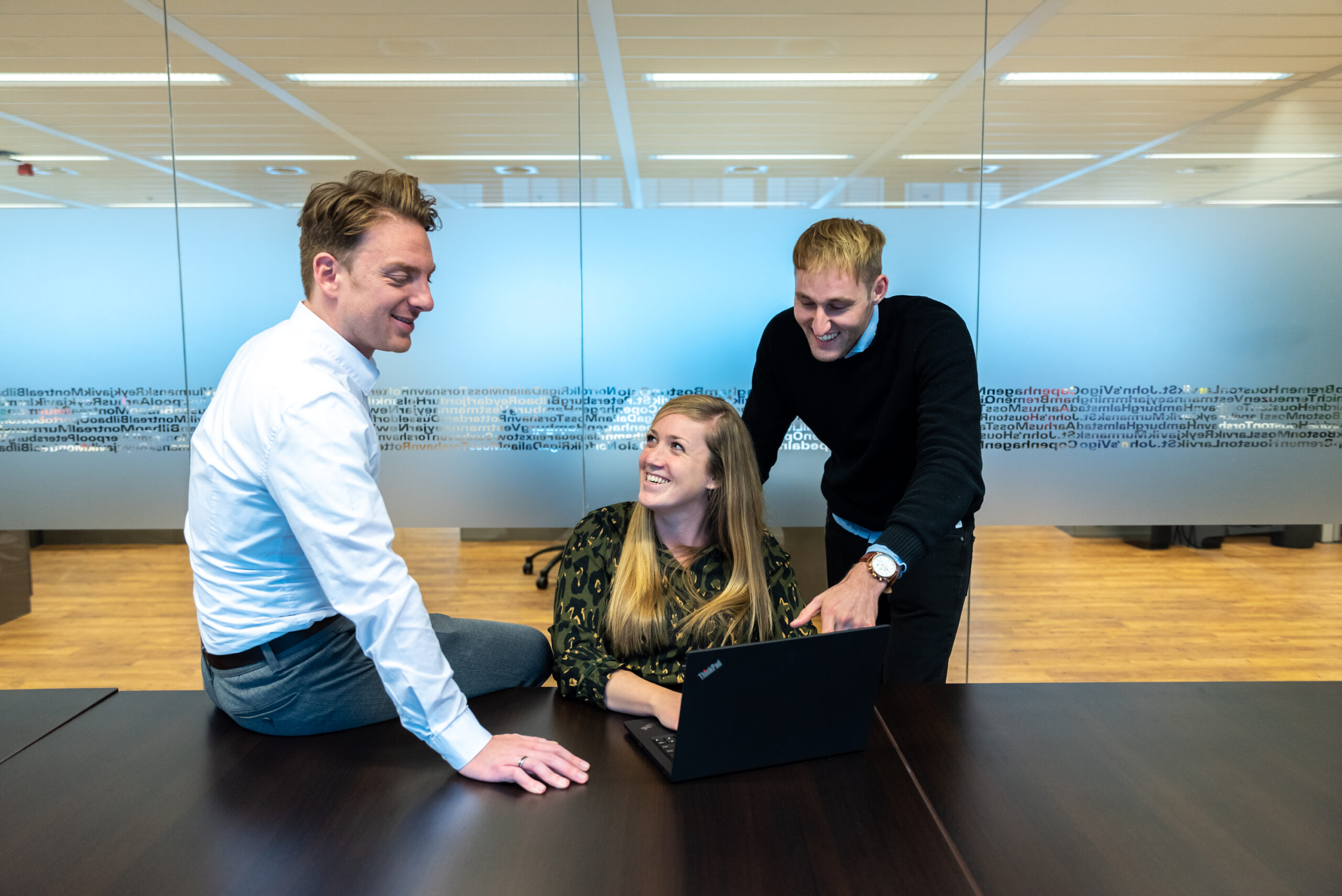 Add more value. A high level role in which your legal expertise is aligned with business imperatives to drive better decision making
Due to a long-term illness, we are temporarily looking for a Legal Manager.
Samskip is one of Europe's leading logistics companies, providing pioneering solutions for sea, land, rail and air. We have determined growth ambitions within a complex and fast-moving business landscape. The legal implications of our decisions form a significant part of this complexity. Are you an experienced Legal Manager who can partner with the business, understand its issues and help management to make informed strategic choices within an acceptable legal risk profile? If so, please read on to find out more about this influential role.
 
A wide-ranging role within a major company
Samskip is a truly international company that innovates the most advanced sustainable and multimodal transport solutions across Europe and beyond. Based at our headquarters in Rotterdam, one of the world's most important transport and shipping hubs, you will drive company-wide change for a business with an annual turnover of more than 800 million euros. This makes us one of Europe's largest transport companies with offices in 35 countries in Europe, North America, Asia, and Australia, and more than 1,700 employees. 
Apply a smarter combination of legal know-how and business instincts
As Legal Manager at Samskip you deploy your technical know-how as it relates to the risks and legal issues, sometimes responding to tight deadlines. But this is a role that goes beyond 'technical' legal issues to embrace the process of partnering with the business to understand its issues and produce viable and tangible solutions.
As such, you work with management and other functions to understand the pressure points, strategy and business objectives. This will enable you to provide commercially astute advice based on your knowledge of the company so that we take smarter strategic decisions that will have a transformative impact on the business.
To make this happen you perform the following tasks:
Manage the Legal & Claims team responsible for contract review (sales and procurement), drafting contracts, legal housekeeping and general compliance;
Provide legal assistance and guidance to the business in commercial decisions, assist with large claims, corporate housekeeping, general compliance and insurance matters;
Provide advice and input for projects regarding new financing, acquisitions and setting up new companies as and when they arise.
The right company at the right time
Samskip is proud to be part of a fast-moving logistics arena that is evolving in response to customer expectations and the need for sustainable ways of working. This temporary role is your chance to spend a year gaining valuable experience of this environment while contributing to the strategic development of our company. We encourage all aspects of personal and professional development and believe in a healthy work/life balance.
Samskip also offers:
 
Market competitive salary plus 8% holiday allowance and an additional 13th month of salary;
28 days of annual leave;
Company pension plan;
Laptop and mobile phone;
The possibility to work from home some of the time.
Are you the forward-thinking Legal Manager who can make a real business difference?
As Samskip is a mid-sized international company, you will have the opportunity to deal with a wide range of business-critical legal matters and liaise with all levels of management. You will enjoy substantial freedom while maintaining close contact with the Head of Tax, Treasury and Legal.
You therefore need to think and work smart, and to develop a rapid insight into the links between contractual terms and impact for the business. With this will come the ability to act as creative self-starter, someone who can share knowledge and build relationships with key people to assist in decision making as well as building and educating the Legal and Claims team. Note that you might occasionally be required to travel within Europe.
The core professional criteria are:
University degree, preferably in legal / qualified lawyer;
At least 5+ years of experience in a law firm or as legal counsel in an international, profit oriented company;
2+ years of experience in the Shipping and Logistic industry is preferred but not essential;
Ideally you have managed a small team;
Fluent English and Dutch, with German an advantage;
Don't delay!
If you think this is the role for you, contact us today via the application button on this page. If you have any questions, please call us at +31 (088) 400 1393 or send an e-mail to [email protected].
Apply now
Questions about this vacancy?
Ask Us.
Sign up for a job alert.