You're applying for: Management Traineeship
Your application has succesfully been sent. We will contact you as soon as possible.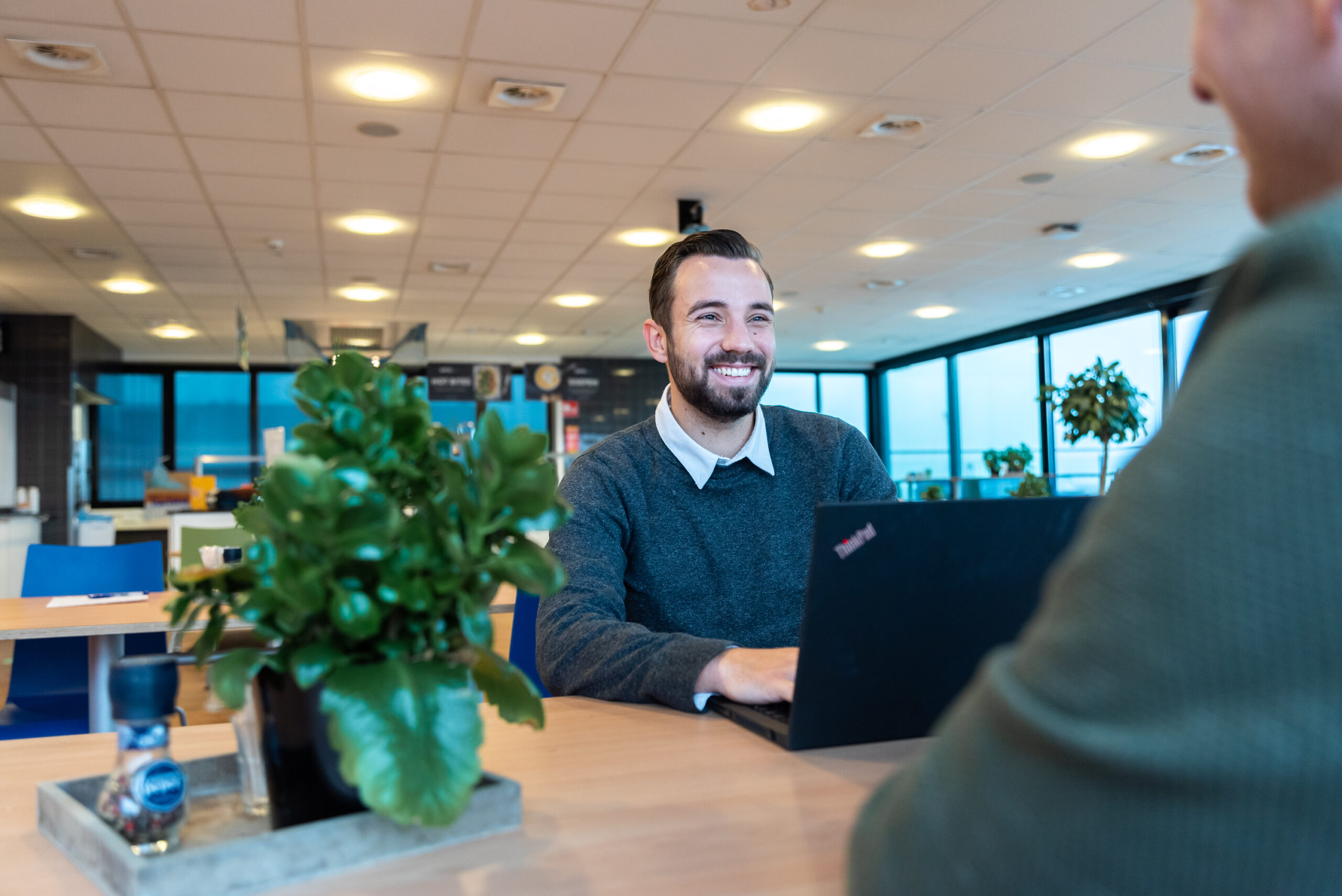 Heb jij je universitaire opleiding (bijna) afgerond en ambieer je een stevige managementpositie binnen een internationaal speelveld? Kies dan voor een traineeship bij ons toonaangevende transportbedrijf en ontwikkel je leiderschapskwaliteiten.
Samskip biedt ambitieuze personen die onze liefde voor transport en logistiek delen de kans om deel te nemen aan ons internationale management traineeship. Tijdens dit tweejarig traineeship leer je onze organisatie in de volle breedte kennen, krijg je inzicht in de bedrijfsprocessen en ontdek je wat er komt kijken bij internationaal zakendoen. We geloven in een combinatie van 'learning on the job' en de continue uitbreiding van je theoretische kennis. Door middel van job rotation maak je kennis met de vele facetten van ons grote en internationale transportbedrijf en leiden we je op voor een mooie managementrol. Natuurlijk word je tijdens je traineeship intensief begeleid en gecoacht. Samen maken wij je traineeship tot een succes! 'Together We Make Things Happen' is niet voor niets onze slogan.
Wat kun je verwachten binnen het traineeship bij Samskip?
Als een van de grootste transportbedrijven binnen Europa werken wij elke dag aan een optimale dienstverlening aan onze klanten. Tegelijkertijd hebben we ambitieuze doelstellingen op het gebied van kostenefficiency, duurzaamheid en milieuvriendelijkheid. Binnen je traineeship werk je mee in interessante projecten, groot en klein, die bijdragen aan de realisatie van deze ambities. Dit biedt je de kans om de juiste vaardigheden en leiderschapskwaliteiten te ontwikkelen om straks een belangrijke rol binnen onze internationale organisatie te kunnen gaan spelen. Natuurlijk houden we daarbij rekening met je carrièrevoorkeuren.
In het kort betekent een traineeship binnen Samskip:
een tweejarig programma waarin je brede werkervaring opdoet binnen internationale logistiek en je managementvaardigheden ontwikkelt;
inzicht in de bedrijfsactiviteiten en -processen binnen Samskip;
samenwerking met ervaren, internationale professionals;
allerlei opleidings- en ontwikkelingsmogelijkheden om je professioneel en persoonlijk te ontwikkelen;
een uitdagende, boeiende en leuke start van je carrière.
Stap in een internationale carrière
Tijdens je traineeship krijg je de kans om ons bedrijf goed te leren kennen en een vliegende start te maken met het opbouwen van een internationale carrière. Je bouwt een waardevol netwerk op, waar je de rest van je loopbaan nog veel profijt van zult hebben. Je wordt goed begeleid en gecoacht, zowel door je manager als door een mentor die als je klankbord fungeert en je stimuleert het beste uit jezelf te halen. We vinden het belangrijk dat je je snel thuis voelt binnen ons bedrijf en dat je alle mogelijkheden krijgt je te ontwikkelen in het vakgebied dat je het meest ligt. Zo kun je bijvoorbeeld via onze Samskip Academy allerlei e-courses volgen waarmee je nog veel meer kennis opdoet over het vak en specifieke skills kunt trainen.
Daarnaast bieden we je:
een uitstekend salaris, inclusief een dertiende maand;
28 vrije dagen op jaarbasis;
een pensioenregeling;
reiskostenvergoeding;
bedrijfsfitness.
Trainee die zichzelf elke dag weer wil overtreffen
Ons management traineeship programma is bedoeld voor ambitieuze kandidaten die een actieve bijdrage willen leveren aan het internationale succes van Samskip. Echte doorzetters die hun eigen doelstellingen steeds weer willen overtreffen. Trainees met een internationale mindset, die het leuk vinden om samen te werken met collega's, klanten en leveranciers met allerlei verschillende achtergronden. Sterke, maar ook empathische persoonlijkheden die het beste in anderen naar boven halen. Herken jij je hierin en kun je ook de volgende punten afvinken, dan komen we graag met je in gesprek:
een (bijna) afgeronde universitaire opleiding in een logistieke of bedrijfskundige richting;
een aantoonbare ondernemersgeest en commerciële vaardigheden;
uitstekende beheersing van de Engelse taal in woord en geschrift.
Reageer, liefst snel!
Je kunt gedurende het hele jaar starten met je traineeship, dus wat ons betreft begin je zo snel mogelijk. Solliciteer daarom snel via de sollicitatieknop op deze pagina. Heb je nog vragen? Bel ons dan via (088) 400 1393, of stuur een e-mail naar [email protected]
Apply now
Questions about this vacancy?
Ask Us.
View vacancies or read a story about Traineeship
0 vacancies available
Job alert
Currently we have no Management Traineeship vacancies open. Sign up now for our job alert and be instantly informed of new Management Traineeship vacancies.
Gerard de Witt, Corridor Trade Manager
Traineeship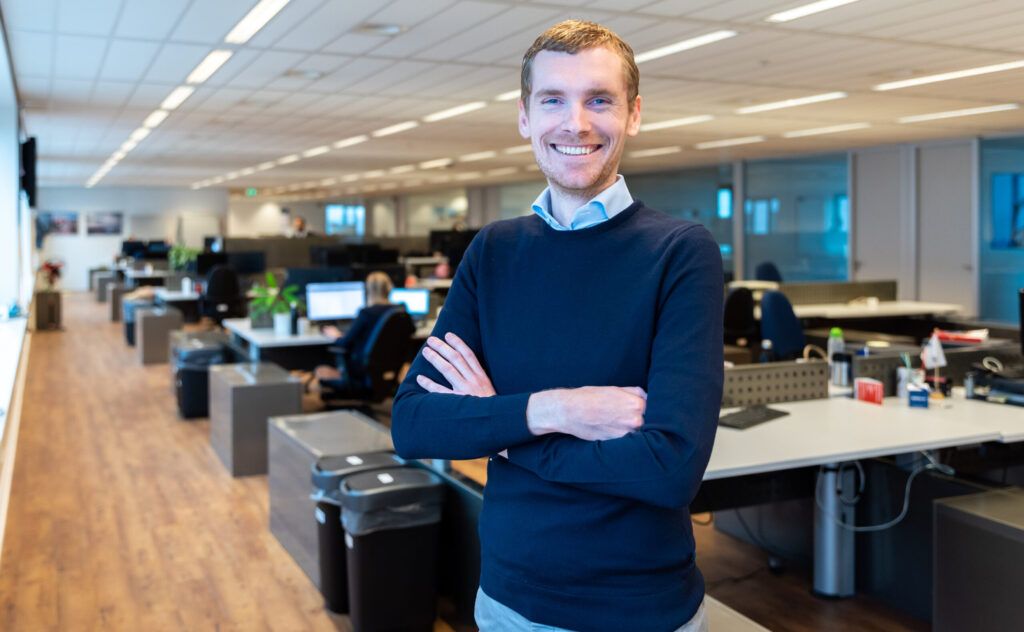 Sign up for a job alert.