Current status:
Application sent
You're applying for:
Manager Customs
Your application has succesfully been sent. We will contact you as soon as possible.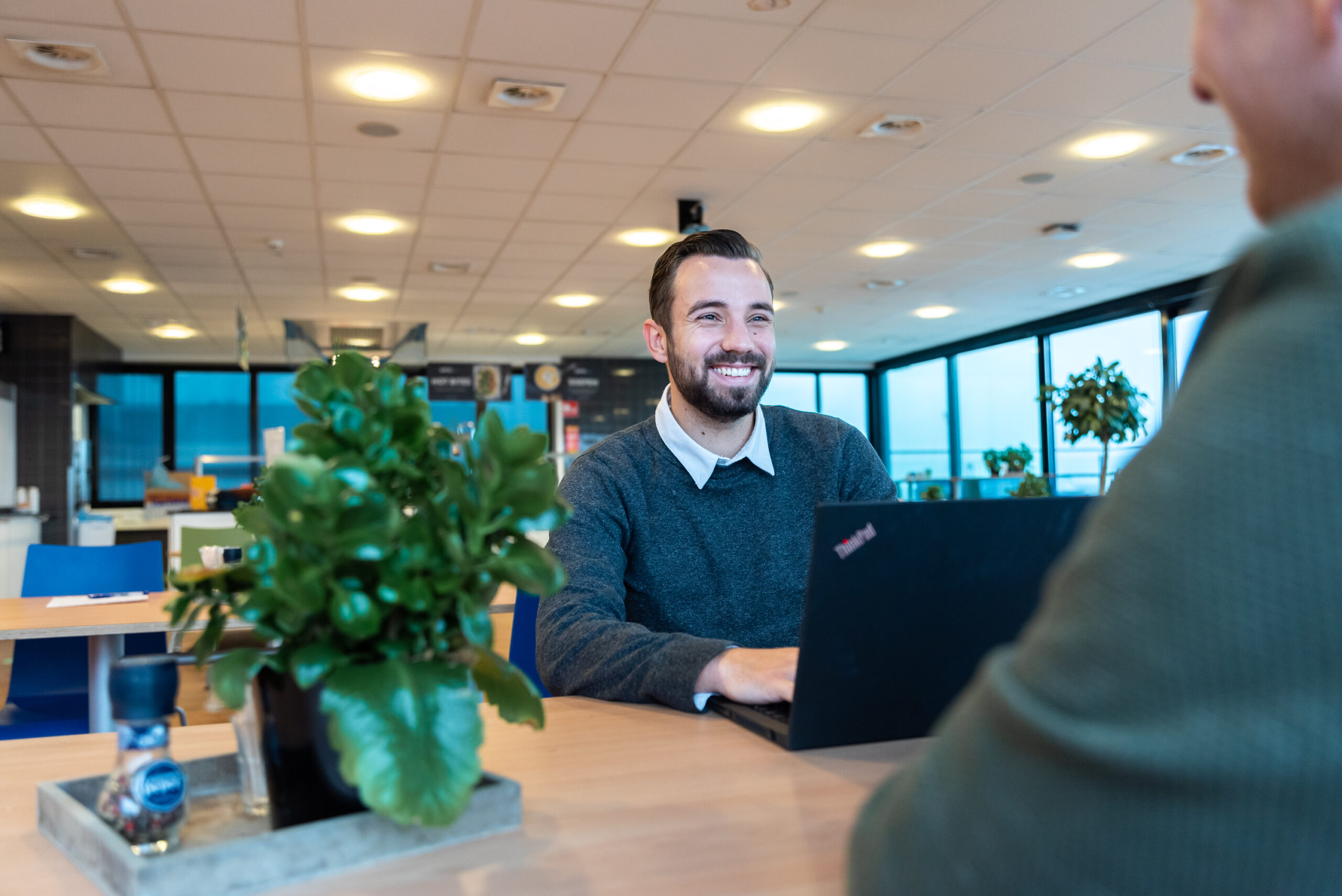 Met jouw kennis van douanezaken zorg je ervoor dat de douaneprocessen voor onze klanten soepel verlopen. Zet de volgende stap in je carrière binnen ons mooie internationale transportbedrijf en solliciteer naar deze interessante baan!
Bij Samskip vervoeren we elke dag veel verschillende goederen voor onze internationale klanten. Een soepele en nauwkeurige douaneafhandeling is essentieel om dit vlot en zonder vertraging te laten verlopen. Als Manager Customs houd je hierbij altijd een oogje in het zeil, maar ben je ook bezig om onze dienstverlening op dit vlak steeds verder te ontwikkelen. De digitalisering van het proces speelt hierin een belangrijke rol. Ben jij die gedreven Customs professional die hier de schouders onder wil zetten? Ben jij bovendien in staat om op coachende wijze leiding te geven aan het Customs-team, zodat ook zij zich blijven ontwikkelen? Lees dan vooral verder!
Onze klanten vertrouwen op jouw kennis van douaneprocessen en expeditie
Met je team ben je het eerste aanspreekpunt voor onze klanten als het gaat om douanezaken. Bij vragen, opmerkingen of klachten zorg je ervoor dat je team hier adequaat en probleemoplossend op reageert. Sinds de Brexit is de rol van Manager Customs nog belangrijker geworden. Import en export van goederen van en naar het Verenigd Koninkrijk is nu tijdrovender en arbeidsintensiever. Alleen met de juiste aanpak kunnen vertragingen bij de grens zoveel mogelijk worden beperkt. Als manager van het Customs-team blijf je hierover zelf in contact met onze grote Multimodal-klanten. Sowieso neem je deel aan wekelijkse vergaderingen met onze grotere klanten en pak je verzoeken die spoed hebben zelf op. Zodra de digitalisering van het douaneproces in Nederland op rolletjes loopt, zul je ook een belangrijke rol spelen bij het uitrollen hiervan in de andere landen binnen het Samskip-netwerk. Verder zijn je taken:
monitoren van de import- en exportdocumenten alsmede NCTS documenten;
eerste aanspreekpunt voor de douane;
zorgen dat we aan de KPI-normen voldoen;
bijdragen aan de implementatie van de EDI (Electronic Data Interchange) oplossingen tussen Multimodal en Logistics;
implementeren en monitoren van beperkt fiscaal vertegenwwordiging klanten en zorgendragen voor een correcte administratie.
Inhoudelijk interessante baan in de Rotterdamse haven
Op ons moderne hoofdkantoor in de Rotterdamse haven geef je leiding aan een informeel en collegiaal team. We vinden het belangrijk dat iedereen zich gewaardeerd voelt en met plezier bij ons werkt. Als Manager Customs heb je een belangrijke en veelzijdige baan, waarin je al je ervaring en ambities kwijt kunt. Je ontwikkeling zal ook zeker niet stil staan; we bieden je onder andere allerlei cursussen en trainingen via ons uitgebreide e-learning platform. Daarnaast bieden we je:
een marktconform salaris, inclusief een dertiende maand;
28 vrije dagen op jaarbasis bij een fulltime dienstverband;
een uitstekende pensioenregeling;
een bedrijfsauto;
bedrijfsfitness.
People manager met up-to-date kennis van douanezaken
Als Manager Customs ben je de schakel tussen onze klanten en de douane of andere overheidsinstanties. Je beschikt dan ook over hele sterke communicatieve vaardigheden. Daarnaast ben je een echte motivator voor je team en weet je het beste in hen naar boven te halen. Je beschikt over uitgebreide kennis over alles wat met import en export te maken heeft én natuurlijk zorg je ervoor dat je op de hoogte blijft van alle veranderingen en nieuwe ontwikkelingen in je vakgebied. Denk daarbij bijvoorbeeld aan de veranderingen als gevolg van de Brexit, maar ook aan de verdere digitalisering van douaneprocessen. Specifieke functie-eisen zijn verder:
een bachelor in een relevante richting;
minimaal 3 jaar werkervaring als supervisor of manager op een douane afdeling
uitgebreide kennis van de douanewetgeving en douaneformaliteiten en -systemen;
kennis van Microsoft Office, waaronder goede Excel-vaardigheden;
uitstekende beheersing van de Nederlandse en Engelse taal, zowel mondeling als schriftelijk; 
kennis van Fiscaal Vertegenwoordiging is een grote pre.
Reageer, liefst snel!
Wat ons betreft begin je zo snel mogelijk. Solliciteer daarom snel via de sollicitatieknop op deze pagina. Heb je nog vragen? Bel ons dan via +31 (88) 400 1393, of stuur een e-mail naar [email protected]
Apply now
Questions about this vacancy?
Ask Us.
Sign up for a job alert.