You're applying for: Master Data & Facturatie Specialist
Your application has succesfully been sent. We will contact you as soon as possible.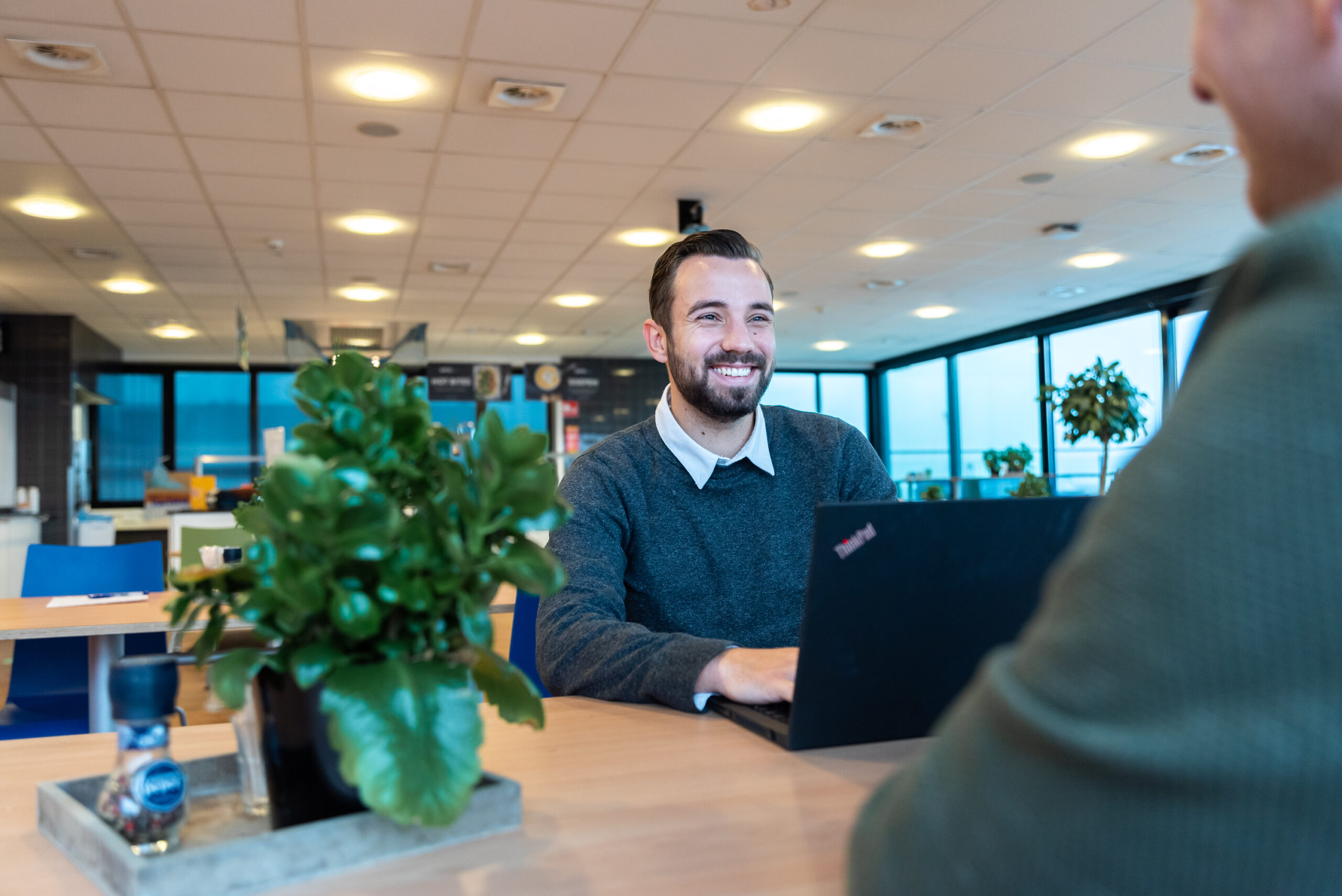 Wil jij je carrière een boost geven binnen een hele internationale werkomgeving? Zet dan je analytische skills en boekhoudkundige kennis in binnen ons hechte Master Data & Facturatie team.
Samskip is een van de grootste internationale transportbedrijven binnen Europa. Als organisatie zijn we altijd op zoek naar mogelijke verbeteringen in onze dienstverlening en processen. Ook binnen de afdeling Master Data & Facturatie kijken we continu hoe we processen kunnen verbeteren en automatiseren, zodat we klaar zijn om te anticiperen op veranderingen in onze omgeving. Ter versterking van ons team zijn we nu op zoek naar een financieel-opgeleide collega die ervaring heeft met het werken in SAP. Werk jij graag in een hecht en compact team en wil jij je carrière verder ontwikkelen bij een internationale leider in de transportsector? Lees dan vooral verder…
Data, facturatie, kredietrisicovermindering en automatisering. Lekker druk bezig dus!
Samen met je collega's in het team Master Data & Facturatie ben je verantwoordelijk voor de nauwkeurigheid van de master data in SAP en onze operationele systemen. Je zorgt ervoor dat relevante gegevens compleet, actueel en consistent worden opgeslagen en verwerkt. Daarnaast ondersteun je onze boekhouders bij de dagelijkse e-facturatie. Signaleer je daarbij fouten als gevolg van verkeerd gebruik, dan neem je actie om ervoor te zorgen dat de kwaliteit van onze werkzaamheden richting klant en leverancier gewaarborgd blijft.
Concreet zijn je taken:
onderhouden van stamgegevens van onze zakelijk partners;
bijdragen aan kredietrisicovermindering door kredietlimieten en verbeteren van de geautomatiseerde processen;
e-facturatie;
proactief uitvoeren van data audits om de nauwkeurigheid van data te garanderen;
verbeteren van processen op de afdeling.
Uitzicht op de Rotterdamse haven en op een mooie carrière
Als je bij ons aan de slag gaat, kom je te werken op ons moderne hoofdkantoor met uitzicht op de drukke Rotterdamse haven. Je proeft meteen de dynamiek die zo kenmerkend is voor de internationale transportwereld. We weten dat we alleen succesvol kunnen zijn met medewerkers die zich gewaardeerd voelen en kunnen groeien binnen hun vakgebied. Je krijgt van ons dan ook alle ruimte om je professioneel en persoonlijk verder te ontwikkelen. Via ons uitgebreide e-learning platform kun je allerlei functiegerichte cursussen en trainingen volgen. Daarnaast delen ook je collega's graag hun kennis met je. Verder bieden we je:
een salaris dat past bij jouw ervaring en achtergrond, inclusief een dertiende maand.
28 vrije dagen op jaarbasis;
een uitstekende pensioenregeling;
een reiskostenvergoeding;
bedrijfsfitness. 
Oog voor detail, maar ook voor procesverbetering
Als Master Data en Facturatie Specialist werk je vanzelfsprekend heel nauwkeurig. Geen enkel detail ontgaat je, terwijl je tegelijkertijd het gehele proces overziet. Je bent initiatiefrijk, past je gemakkelijk aan bij veranderingen en voelt je als een vis in het water in een internationale werkomgeving. Én natuurlijk ben je een leuke collega. Onze slogan 'Together We Make Things Happen' is je op het lijf geschreven. Als je dan ook nog de volgende zaken meebrengt, dan komen we graag met je in contact:
een hbo-opleiding in een financiële richting, zoals bedrijfskunde of economie;
minimaal twee jaar ervaring in master data, boekingen en facturatie, waarbij je met SAP hebt gewerkt;
sterke analytische vaardigheden en kennis van boekhouding;
een uitstekende beheersing van de Engelse taal in zowel woord als schrift.
Reageer, liefst snel!
Wat ons betreft begin je zo snel mogelijk. Solliciteer daarom snel op deze fulltime baan via de sollicitatieknop op deze pagina. Heb je nog vragen? Bel ons dan via +31 (88) 400 1393, of stuur een e-mail naar [email protected]
Apply now
Questions about this vacancy?
Ask Us.
Sign up for a job alert.