You're applying for: Medewerker Terminal Administratie
Your application has succesfully been sent. We will contact you as soon as possible.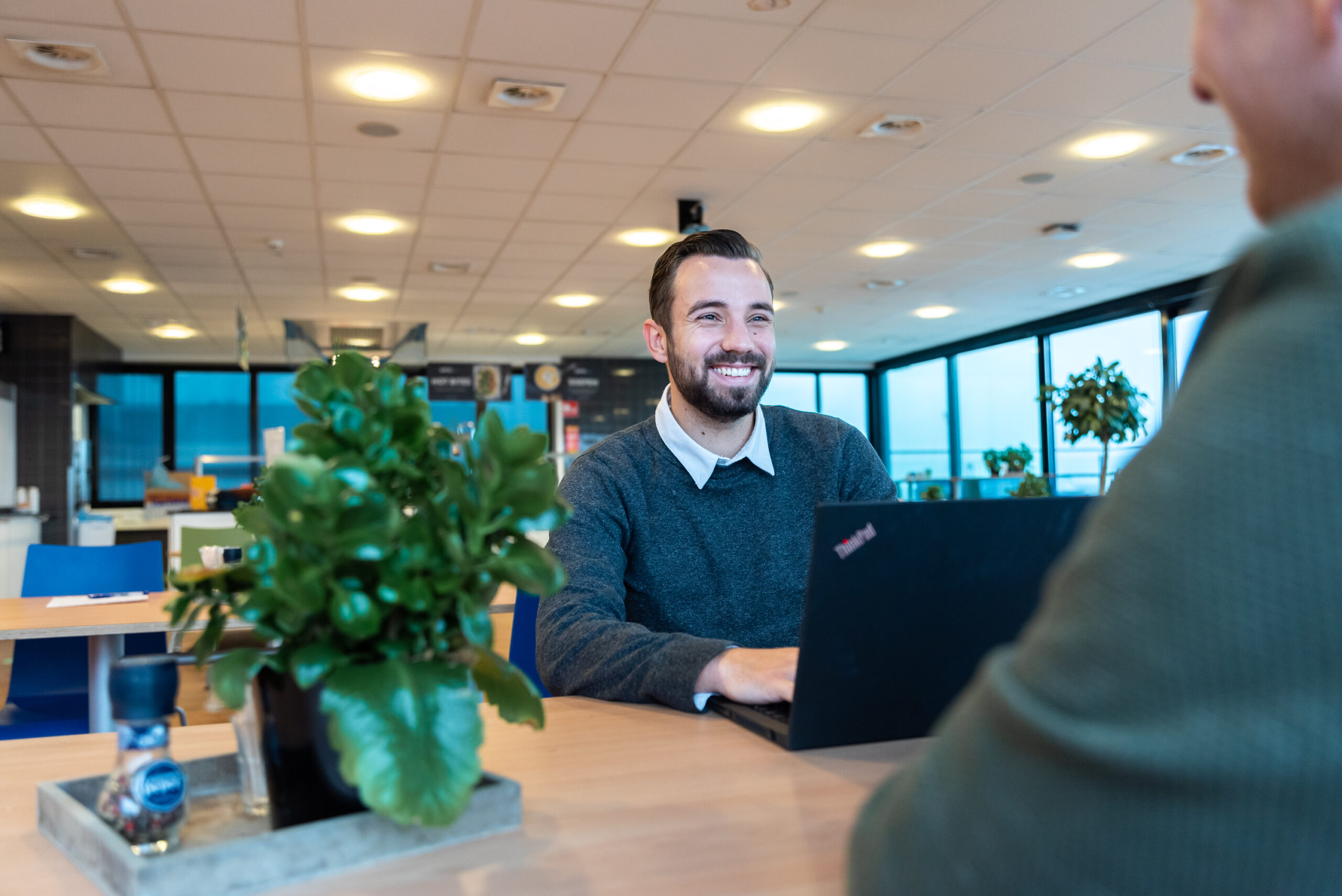 Combineer je administratieve en communicatieve talenten binnen ons Terminal Operations team. We bieden je een mooie baan waarin je alle kansen krijgt je verder te ontwikkelen.
Als een van de grootste transportbedrijven in Europa regelen we elke week duizenden transporten voor onze internationale klanten. Een snelle en zorgvuldige afhandeling van lading op alle terminals is daarbij essentieel. Binnen de afdeling Terminal Operations houden we de positie van Samskip ten opzichte van terminaldienstverleners scherp in de gaten, waarbij we voortdurend de terminalprestaties en kostenontwikkeling monitoren. Binnen ons team zijn we nu op zoek naar een initiatiefrijke collega die het leuk vindt administratieve werkzaamheden te combineren met dagelijkse contacten met leveranciers, terminalmedewerkers en collega's van andere afdelingen. Heb jij een professionele, servicegerichte instelling en wil je elke dag blijven leren? Pas jij je snel aan bij onvoorziene omstandigheden zonder dat de lach op je gezicht verdwijnt? Lees dan vooral verder!
Kostenadministratie en internationale contacten
Als Medewerker Terminal Administratie is het belangrijk dat je gestructureerd werkt, omdat je vaak met meerdere dingen tegelijkertijd bezig bent. Je belangrijkste taak is het verwerken en controleren van alle terminal gerelateerde kosten en van de kosten van transport via externe scheepsoperators. Dit doe je in nauwe samenwerking met de terminals in heel Europa, onze shipping afdeling en de afdeling Accounts Payable om zo te zorgen voor een correcte en tijdige betaling. Daarnaast spring je in als een situatie daarom vraagt. Het zou bijvoorbeeld kunnen dat een van onze schepen problemen ondervindt bij een van de terminals; een situatie die dan onmiddellijk prioriteit heeft. In de vele interne en externe contacten kun je laten zien dat het met je communicatievaardigheden wel goed zit. En denk je dat werkzaamheden beter of efficiënter kunnen, dan staan wij altijd open voor je ideeën. Concrete werkzaamheden zijn verder:
het toetsen van aangeboden Terminal Service Agreements aan de eisen van Samskip;
het voorbereiden en versturen van tariefbevestingen aan Terminal Operators;
het bevestigen en verrekenen van kortingen als deze zijn opgenomen in de Terminal Service Agreements;
ondersteunen van de Supervisor Terminal Administration en de Manager Terminals and Ports.
Ontwikkel jezelf op ons hoofdkantoor in de Rotterdamse haven
Wil jij absoluut geen saaie, eentonige baan? Mooi! In deze baan is elke dag anders met de vele verschillende contacten die je hebt. Nationaal en internationaal, intern en extern. Je werkt in een klein collegiaal team vanuit ons moderne en volledig ergonomisch ingerichte hoofdkantoor. Als je er open voor staat zul je veel leren tijdens je dagelijkse werkzaamheden. En daarnaast kun je via het e-learning platform van Samskip allerlei cursussen en trainingen volgen. Verder bieden we je:
een marktconform salaris, inclusief een dertiende maand;
28 vrije dagen op jaarbasis bij een fulltime dienstverband;
een pensioenregeling;
mogelijkheid om deels vanuit huis te werken;
reiskostenvergoeding;
bedrijfsfitness.
Jij houdt je hoofd koel als prioriteiten om voorrang strijden
In jouw rol heb je te maken met veel verschillende terminals in Europa. Dat maakt het werk soms behoorlijk hectisch. Ben je ergens mee bezig, moet je plotseling inspringen als chauffeurs of schepen moeilijkheden ondervinden bij een van de terminals. Met jouw servicegerichte en flexibele instelling is dat geen probleem. Je weet prioriteiten te stellen en bovendien ben jij in staat om meerdere taken tegelijkertijd op te pakken. Je staat sterk in je schoenen en durft leveranciers kritisch, maar altijd vriendelijk, aan te spreken als de situatie daarom vraagt. Verdere functie-eisen zijn:
minimaal een afgeronde mbo-opleiding;
twee jaar werkervaring op een terminal bij een logistiek bedrijf, bij voorkeur in een vergelijkbare rol;
het kunnen werken met Microsoft Office, waaronder Excel;
uitstekende communicatieve vaardigheden in zowel de Nederlandse als Engelse taal.
Reageer, liefst snel!
Wat ons betreft begin je zo snel mogelijk. Solliciteer daarom snel via de sollicitatieknop op deze pagina. Heb je nog vragen? Bel ons dan via +31 (88) 400 1393, of stuur een e-mail naar [email protected]
Apply now
Questions about this vacancy?
Ask Us.
Sign up for a job alert.