Current status:
Application sent
You're applying for:
Operation Business and Data Analyst
Your application has succesfully been sent. We will contact you as soon as possible.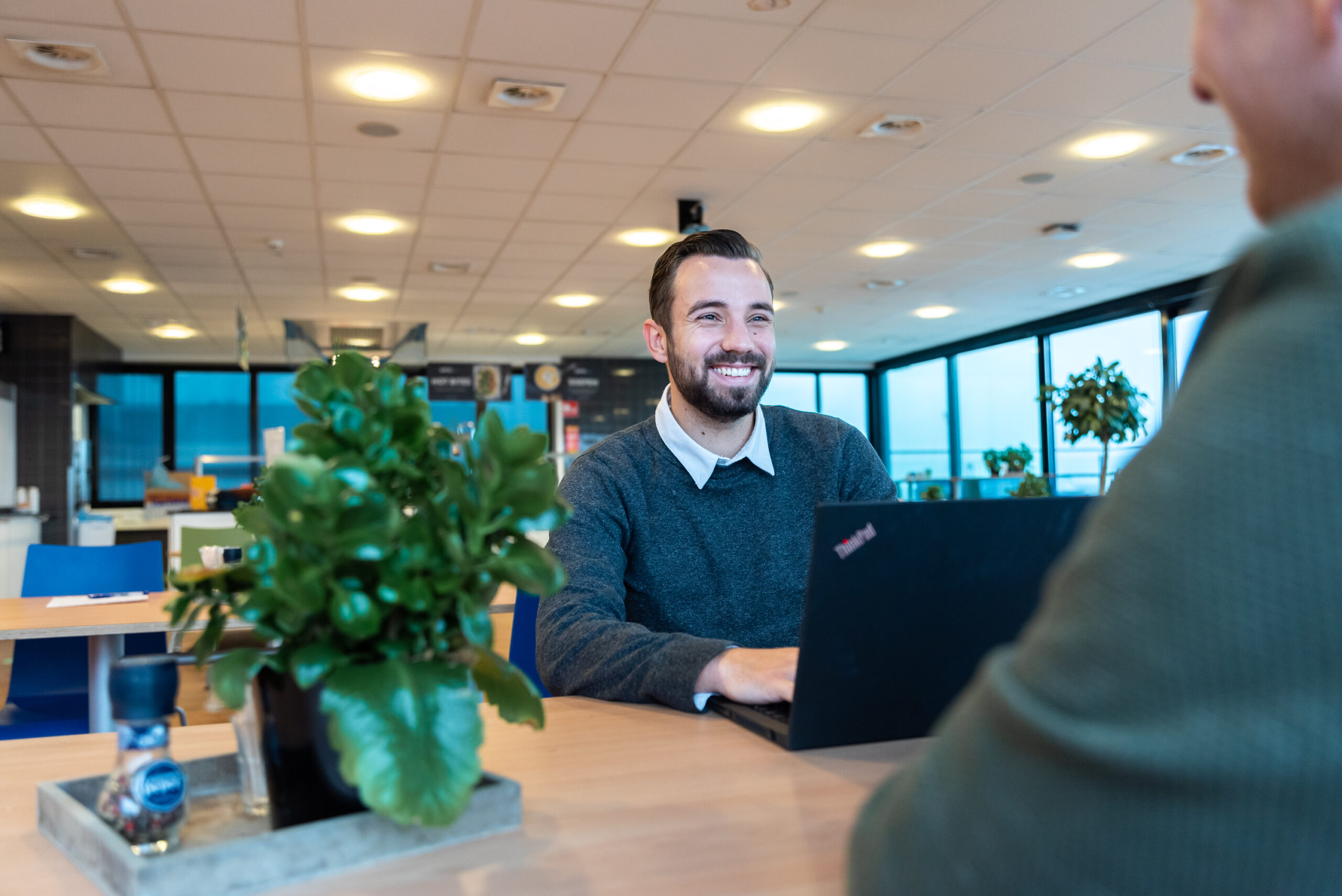 Go deeper! As an Operation Business and Data Analyst at Samskip, you dive deep into our operations to identify solutions that will enhance operational performance across our international transport operations.
Samskip is a leading player in the field of international and multimodal transport and shipment operations. We are relentless in our quest for business and process improvement, and this requires the highest standards of operation data mining and analysis. Do you have the skills and experience to dive into the data to identify problems and opportunities, then provide solutions that help us to achieve our goals? Can you implement and support business and operation information systems across multiple departments and regions? If so, we invite you to find out more about this influential position.
An international opportunity
Samskip is a truly international company that innovates the most advanced sustainable and multimodal transport solutions across Europe. Based at our headquarters in Rotterdam, one of the world's busiest and most important transport and shipping hubs, you will engage with the cutting edge of 21st-century logistics. And, as someone whose role is to propose solutions across all areas of our operation, you will be perfectly placed to have a major influence on shaping Samskip's future success.
High-level data analysis for improved operation performance
As an Operation Business and Data Analyst at Samskip, you conduct deep operation data analyses, analyzing all transport modalities (vessels, rail, barge, haulage, terminals) operation data and performance indicators. Central to this is developing and monitoring data quality metrics to ensure that business/operation data and reporting needs are met. Based on these analyses, you develop new models and business/operation insights that underpin sound operation decisions made by operation management. You also drive fresh initiatives for operation planning and intelligence systems. Within this context, your core tasks include
Operation data mining and analysis;
Operation modeling;
Variance Analysis;
KPI analysis and Reporting;
Defining operation requirements and reporting them back to stakeholders.
In addition to operational and financial modeling, you also attend to the streamlining and improvement of internal and external reporting. All this calls for a strong understanding of regulatory and reporting requirements, along with experience in data mining and operation data analysis combined with an understanding of the business needs and key performance indicators. You should also possess broad and effective technology and communication skills.
 A great place to shine and grow
As a company, Samskip embodies the dynamic and fast-moving international logistics sector. The atmosphere is busy, open, and collaborative. Every day is different. Above all, you are free to deploy the full range of your talents and achieve ambitions that drive both your success and ours. To that end, you will have access to wide-ranging development opportunities. And we do everything possible to ensure a good work/life balance.
Samskip also offers:
Ssalary including a 13th month
28 days of annual leave
Company pension plan
Travel allowance
The possibility to work from home for some of the time
Are you the multi-layered analytical expert we are looking for?
This is a role for an experienced professional who can engage with all areas and all levels of our company, including senior decision-makers. Needless to say, you have a proven (data) analytical background. Equally important, however, are the strategic and interpersonal skills that will drive and facilitate effective improvements. You should also be able to function independently while building the relationships that ensure buy-in from key stakeholders across a matrix environment. In addition, you are a team player who loves to coach, engage and inspire others. The formal requirements are:
A Bachelor's degree or higher in a field such as Business Studies, Business Administration, Economics, or IT;
Ideally, you have industry-recognized certificates such as those from the International Institute of Business Analysis (IIBA);
Relevant experience, ideally within a Logistics context;
Strong digital understanding and expertise;
Excellent organizational and prioritization skills;
Strong interpersonal and English language skills.
Apply now
Questions about this vacancy?
Ask Us.
Sign up for a job alert.