Current status:
Application sent
You're applying for:
Operations Reporting Specialist
Your application has succesfully been sent. We will contact you as soon as possible.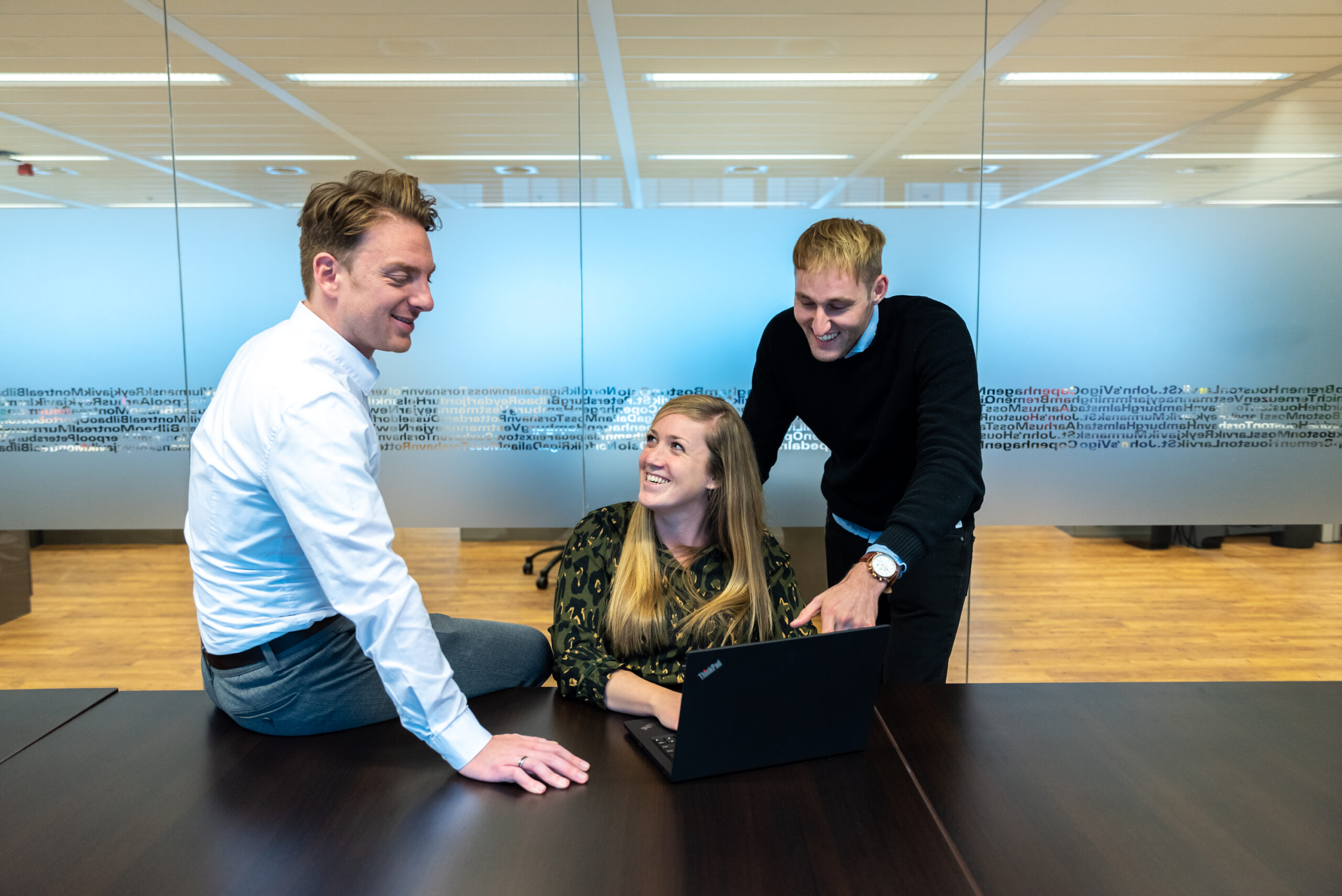 Provide the precise and valuable analysis that will help to position our international transportation company for future growth
Samskip utilizes all forms of land transportation as we arrange thousands of transports for our international customers every week. In doing so we always aim for the smoothest, most sustainable, and cost-effective solution, considering all the latest data and multimodal developments. This demands the highest levels of analysis along with an ability to solve problems in the short-term while creating opportunities in the long-term. If you think you can help us to achieve all that, read on and find out more about life at Samskip.
Let's get busy
Samskip is one of the largest transport companies in Europe, committed to innovating and applying sustainable and multimodal transport links. Our office in Cluj-Napoca plays an important role in this network. It's busy, it's fun and every day is different as you work with a diverse range of colleagues to deliver 21st-century transport solutions.
Shaping networks that work
This is a wide-ranging role in which you interpret data in order to identify problem areas and budget deviations in our transportation networks. It involves all aspects of our land transport – road, rail and water – and represents an exciting opportunity to help shape Samskip's land transportation policies and future across Europe.
This function reports directly to the Inland Transport Operations manager, you will help to produce and analyze the data to ensure we take the right and on-time operational decisions to achieve operational excellency.
Detailed data-related activities include:
Weekly and monthly Land transportation KPI reporting (truck, rail and barges);
Standard cost project: look for deviations and incorrectness in the data source and flag it with relevant stakeholders;
Provide land quotes for special transports based on set guidelines.
A great place to develop your career
At Samskip we want you to be the best you can be. That's why you'll be able to access wide-ranging development opportunities including training and e-learning through our Samskip Academy. You will also benefit from an open working environment where you are challenged every day while working as a team. And we do all to ensure that Samskip is a company where colleagues become friends. Other benefits include:
A competitive compensation package;
21-25 days of annual leave;
Meal ticket;
Transportation allowance;
Medical insurance;
7Card Sports subscription.
Are you the proactive analyst we are looking for?
To apply for this position, you need to be a highly accurate, analytical and critical thinker who can interact with specialized colleagues to imagine, develop and implement new options and opportunities. You should also be proactive, flexible and willing to go the extra mile – on any form of land transport – to enhance our ability to serve our customers.
If you also tick the following boxes we would love to hear from you:
Bachelor's degree in logistics, mathematics, economics or a related field;
Relevant experience, ideally within a Logistics context;
Good Microsoft Excel skills;
The ability to interpret and express;
Strong interpersonal and English language skills.
Put your foot down!
If you think you could be a great asset to Samskip based on everything you've read here, don't hang around. Click on the button below and send us your CV. If you have any questions about the vacancy feel free to call us on +31 (88) 400 13 93 or send an e-mail to: [email protected].
Apply now
Questions about this vacancy?
Ask Us.
Sign up for a job alert.