Current status:
Application sent
You're applying for:
Operations Standard Costs Coordinator
Your application has succesfully been sent. We will contact you as soon as possible.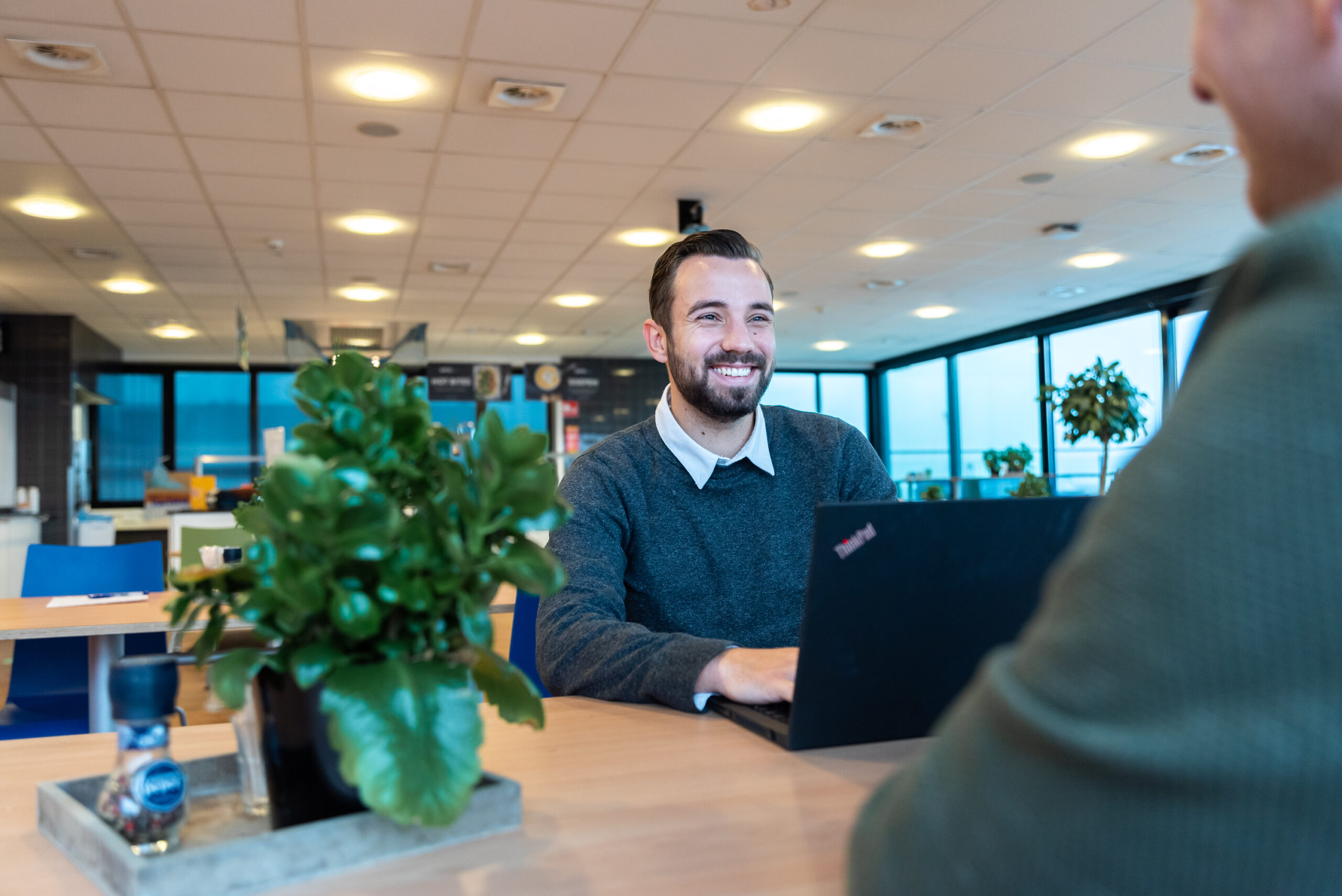 Go deeper! As an Operation Standard Costs Coordinator at Samskip, you dive deep into our Standard Costing process in operations to support the Operations Cost Controllers in the monthly variances analysis between the actual costs and the standard costs and assist the Cost Owners in following up the corrective and improvement actions to drive the standard costing and business performance in our international transport operations.
Samskip is using the standard costing approach for managing the costing and pricing of its multimodal transport activities. Detailed cost variance analysis and timely completion of the identified corrective and improvement actions are important to enhance the operation and business performance and to guide operations management towards a better understanding of the business dynamics. This requires the highest levels of understanding of the concept and business implications, alignment with the stakeholders, and the speed and quality of corrective actions. If you think you can help us to achieve all that, read on and find out more about life at Samskip.
An International Opportunity
Samskip is a truly international company with headquarters in Rotterdam that innovates the most advanced sustainable and multimodal transport solutions across Europe. Being one of the largest transport companies in Europe and at one of the world's busiest and most important transport and shipping hubs, you will engage with the cutting edge of 21st-century logistics.
Our office in Cluj-Napoca plays an important role in this network. It's exciting, it's fun and every day is different as you work with a diverse range of colleagues from different regions and disciplines to deliver advanced transport solutions. Together, we make things happen.
Understanding the dynamics of our costs and business
This is a challenging and wide-ranging role in which you work with financial and operational data to understand the main reasons causing the variances between actual and standard costs. You will need to support the Cost Owners in carrying out the corrective actions to minimize the variances by focusing on the identified high-impact root causes. It involves all aspects of operations - land transport by road, rail and water, shipping, ports, and terminals as well as equipment – and represents an exciting opportunity to improve Samskip operational excellence. Within this context, your core tasks include:
Check, deep-dive, and follow up on the missing/erroneous standard costs values in booking and quotation and coordinate corrections with relevant stakeholders;
Monitor and follow up on Standard Costing data quality a) in existing quotations, and b) in costs and routing;
Control and report deviations to automatic process. Trend quotations regarding manual adjustments and have them included in an archive accessible to the Operation Cost Controllers and Cost Center owners. Administrate the already analyzed quotes to be excluded for a new month's analysis done by the Operation Cost Controllers;
Track and Trace, and update the overview of all the Standard Costs changes as the key input to the Standard Costing monthly Newsletter;
Set up, maintain, and improve the overview of the Regions/Modalities (monthly) variances evolution and trending report;
Perform a centralized role in Standard Costing system development.
A great place to develop your career
At Samskip we want you to be the best you can be. That's why you'll be able to access wide-ranging development opportunities including training and e-learning through our Samskip Academy. You will also benefit from an open working environment where you are challenged every day while working as a team. Above all, you are free to deploy the full range of your talents and achieve ambitions that drive both your success and ours. And we do everything possible to ensure a good work/life balance.
Samskip also offers:
A competitive compensation package;
23-25 days of annual leave;
Meal ticket;
Transportation allowance;
Medical insurance.
7Card Sports subscription;
Are you the proactive multi-layered expert and problem solver we are looking for?
To apply for this position you need to be a highly accurate, analytical, and effective problem solver who can interact with specialized colleagues to design, develop, and implement new options and opportunities. You should also be result-oriented, flexible, and willing to go the extra mile.
If you also tick the following boxes we would love to hear from you:
Bachelor's degree in business management, economics, or finance;
Previous experience in transportation and logistics is an advantage;
Strong communication & analytical skills;
Independent and willing to continuously improve ways of working;
A team player;
Advanced Microsoft Excel skills;
The ability to write clear and convincing reports;
Good written and spoken English language skills.
Make your move
Does this sound like the perfect role for you given everything you've read here? Then contact us right now! Click on the button below and send us your CV. If you have any questions about the vacancy, feel free to call us on +31 88 400 1393 or mail us at: [email protected].
Apply now
Questions about this vacancy?
Ask Us.
Sign up for a job alert.