Current status:
Application sent
You're applying for:
OutSystems Software Engineer
Your application has succesfully been sent. We will contact you as soon as possible.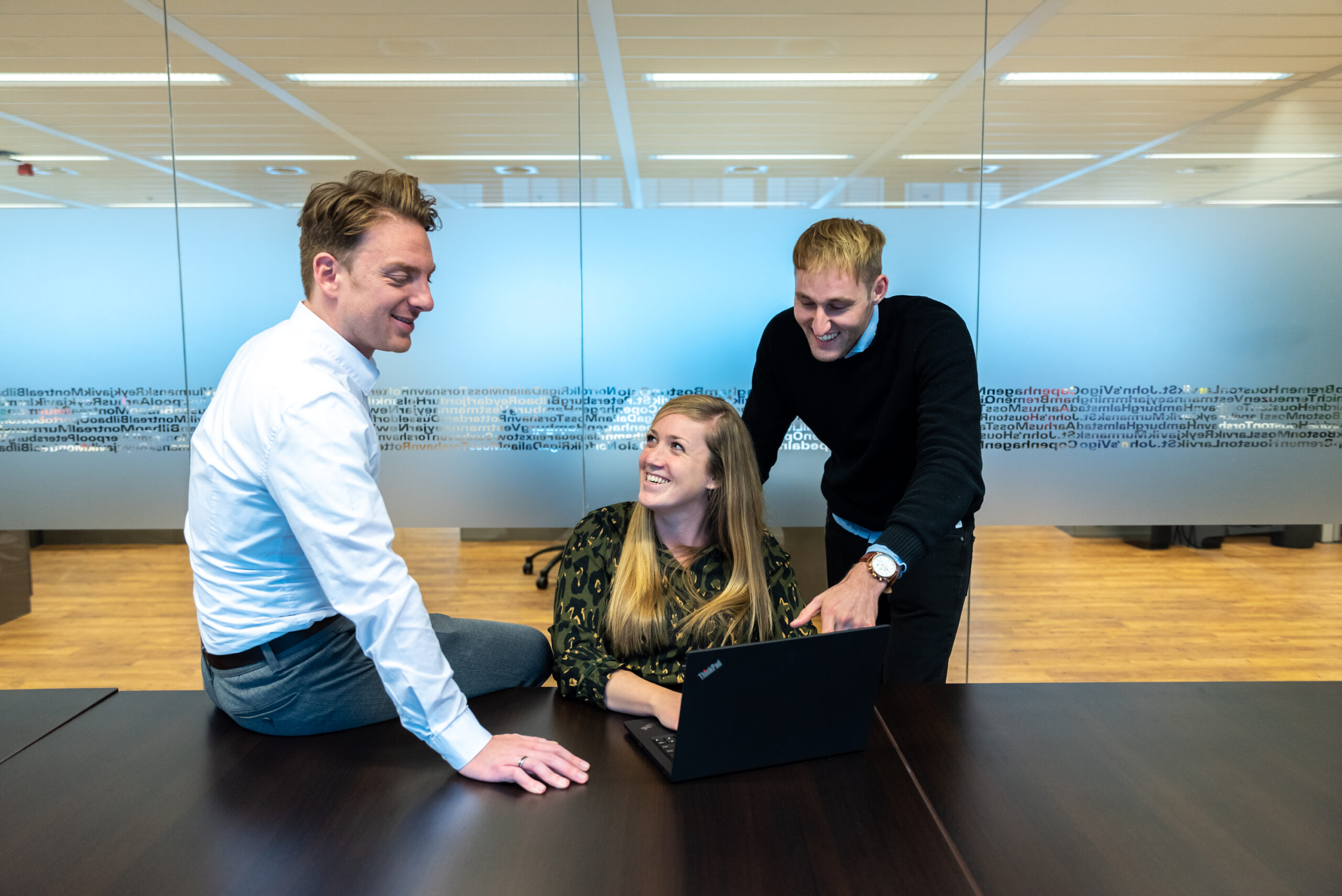 Act as a vital link in a digital transition that will help to position our international transportation company for future growth
Samskip is a large, growing and international company that organises thousands of transport movements every week. Our success is based substantially on the sophisticated use of multiple complex data sets and to optimise this process we are currently implementing an innovative and self-designed AWS system (OutSystems). The success of the new system demands the highest standards of design and realisation, and if you can deliver that we'd love to hear from you.
An exciting Digital Transition
The OutSystems project is a key part of Samskip's digital future and you will be the link between IT, project teams and the workplace, involved with the execution of the development and working closely with our software suppliers. Within this process, your core functions are to:
Develop software according to requirements;
Design web applications according to company needs;
Evaluate and define new improvement opportunities.
At all times you are responsive to ad-hoc and changing business priorities as you make a valuable contribution to a great team effort within a dynamic Agile/SCRUM environment.
Taking transportation forward
Samskip is a real leader in the innovation and implementation of sustainable and multimodal transport links across Europe. Our office in Cluj-Napoca is central to this evolving network. It's busy, it's fun and every day is different as you work with a great team of colleagues to deliver 21st-century solutions for a large portfolio of well-known customers.
This is also a place where you will be able to grow both professionally and personally. To make that happen we give you access to wide-ranging development opportunities including training and e-learning through our Samskip Academy. Other benefits include:
A competitive compensation package;
21-25 days of annual leave;
Meal ticket;
Transportation allowance;
7Card sports subscription;
Medical insurance;
A laptop.
Are you the all-round, multi-skilled candidate we're looking for?
Needless to say, you should be able to understand software requirements and quickly master new techniques. But you should also have powerful critical thinking and problem-solving skills along with the flexibility to effectively handle the pressure of deadlines and last-minute changes of priorities. Beyond all that, you have excellent communication and collaboration skills, and you know how to influence, negotiate and present information to engage others and get the job done. The more technical requirements are:
Computer Science or similar education;
Good knowledge and understanding of Web software development, with experience of an OutSystems development platform a plus;
Experience with relational databases;
Good knowledge of HTML, CSS, JavaScript, and knowledge of the Agile/SCRUM process;
Transport/Logistics industry experience is a plus;
Excellent written and spoken English language skills.
Reach out to us today
Could you be a great asset to Samskip based on everything you've read here? Then get in touch right now! Click on the button below and send us your CV. If you have any questions about the vacancy feel free to call us on +31 (88) 400 13 93 or send an e-mail to: [email protected]
Apply now
Questions about this vacancy?
Ask Us.
Sign up for a job alert.