Current status:
Application sent
You're applying for:
Portfolio & Quality Specialist
Your application has succesfully been sent. We will contact you as soon as possible.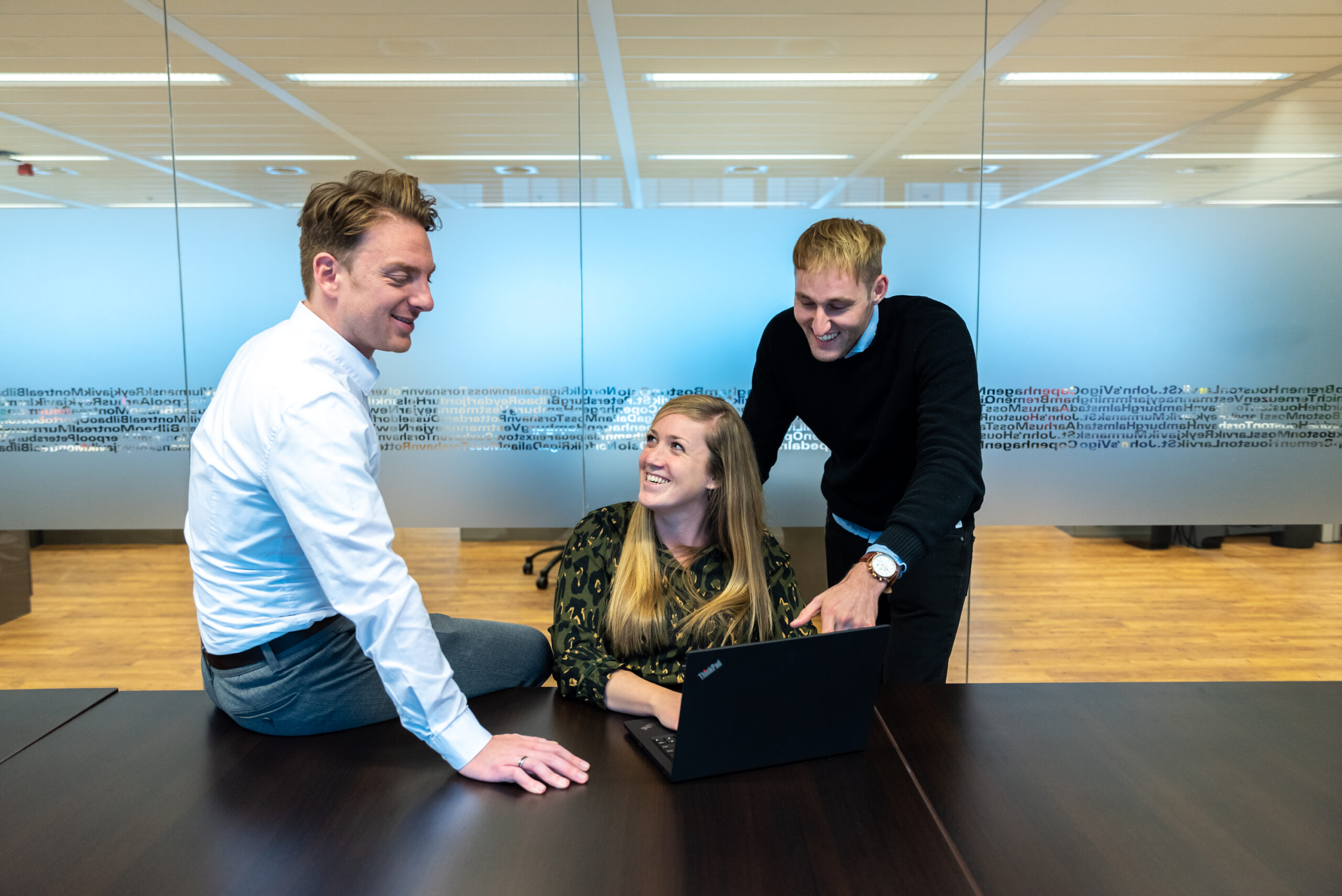 Do you get excited about processes and improvement? Would you like to apply your skills to contribute to better service quality, as well as facilitate efficient project delivery? Then you might be the talent we are looking for!
Service quality and sustainability are at the heart of Samskip. We are on the move to implement an improved Quality Management structure to enhance service delivery. Next to that our Project Portfolio contains all the change initiatives that drive improvement in the organization. We are looking for a person who is excited to help drive this forward.
What you will do
Within the Business Development team, you will work as a Project Portfolio and Quality Specialist. In this role, you will be responsible for ensuring the organization meets the Quality Standards, including focused standards on Sustainability and Food Safety. Next to that, you will also be responsible for tasks relating to the effective operation of Samskips Project Portfolio.
Reporting to the Manager Portfolio & Quality you will be part of a small team that that is responsible for Business Development. You feel at ease in discussions with business unit leadership and you can influence effectively. At Samskip we are very hands-on and believe in leading by example, so you will be closely working together with the business.
Within this context, your detailed activities include:
Monitoring and reporting on processes and procedures.
Conducting internal audits and assisting with supplier audits.
Determining solutions in collaboration with the process owners and implementing quality improvement plans.
Assisting with the development and revision of company policies, processes, and procedures in close collaboration with the Process Owners and the Transformation Team.
Reporting on the status of the Project Portfolio to the Project Portfolio Board and the organization
Analyzing new initiatives to ensure a balanced Project Portfolio.
Analyzing and monitoring resource availability, strategic alignment, and project progress.
Supporting the Project Managers in timely and accurate reporting to the Portfolio Office.
Your experience and skills for success
Ideally you have a background in Project Management and/or Quality Management/Internal auditing where you have demonstrated:
Process analytics and mapping
Project management skills
Organizational and prioritization skills
Communication skills
Effective stakeholder management at all levels in the organization
Result oriented work style, combined with an analytical and conceptual mind
Ability to build strong networks with all stakeholders inside and outside the company
To become successful in this role, you also possess:
Bachelor's degree(HBO) or equivalent experience;
Excellent project management skills or equivalent;
Relevant experience, ideally within a Logistics context;
Good communication skills and a solution oriented mindset;
Strong interpersonal and English language skills;
Knowledge of ISO 9001, ISO 22000 and ISO 14001 are a pre, but not a must.
A great place to be!
Samskip is a truly international company that innovates the most advanced sustainable and multimodal transport solutions across Europe and beyond. Based at our headquarters in Rotterdam, one of the world's most important transport and shipping hubs, you will drive company-wide change for a business with an annual turnover of more than 800 million euros. This makes us one of Europe's largest transport companies with offices in 35 countries in Europe, North America, Asia, and Australia, and more than 1,700 employees.
As a company, Samskip embodies the dynamic and fast-moving international logistics sector. The atmosphere is busy, open, and collaborative. Every day is different. Above all, you are free to deploy the full range of your talents and achieve ambitions that drive both your success and ours.
The Business Engineering & Transformation department has a primary focus for the next 2 years to drive the new transformation program and will continue afterwards as the company's center of excellence for business consultancy and project management.
Working at a company that puts sustainability at the heart of everything we do
Samskip also offers;
Market competitive salary including 13th month;
28 days of annual leave;
Company pension plan;
Flexible working agreements and possibility to work from home.  
Apply today
If you think this is the role for you, contact us today via the application button on this page. Do you have any questions?  If you have any questions about the vacancy feel free to call us on +31 (0)88 – 400 13 93 or send an e-mail to: [email protected]
Apply now
Questions about this vacancy?
Ask Us.
Sign up for a job alert.