You're applying for: Power BI Developer
Your application has succesfully been sent. We will contact you as soon as possible.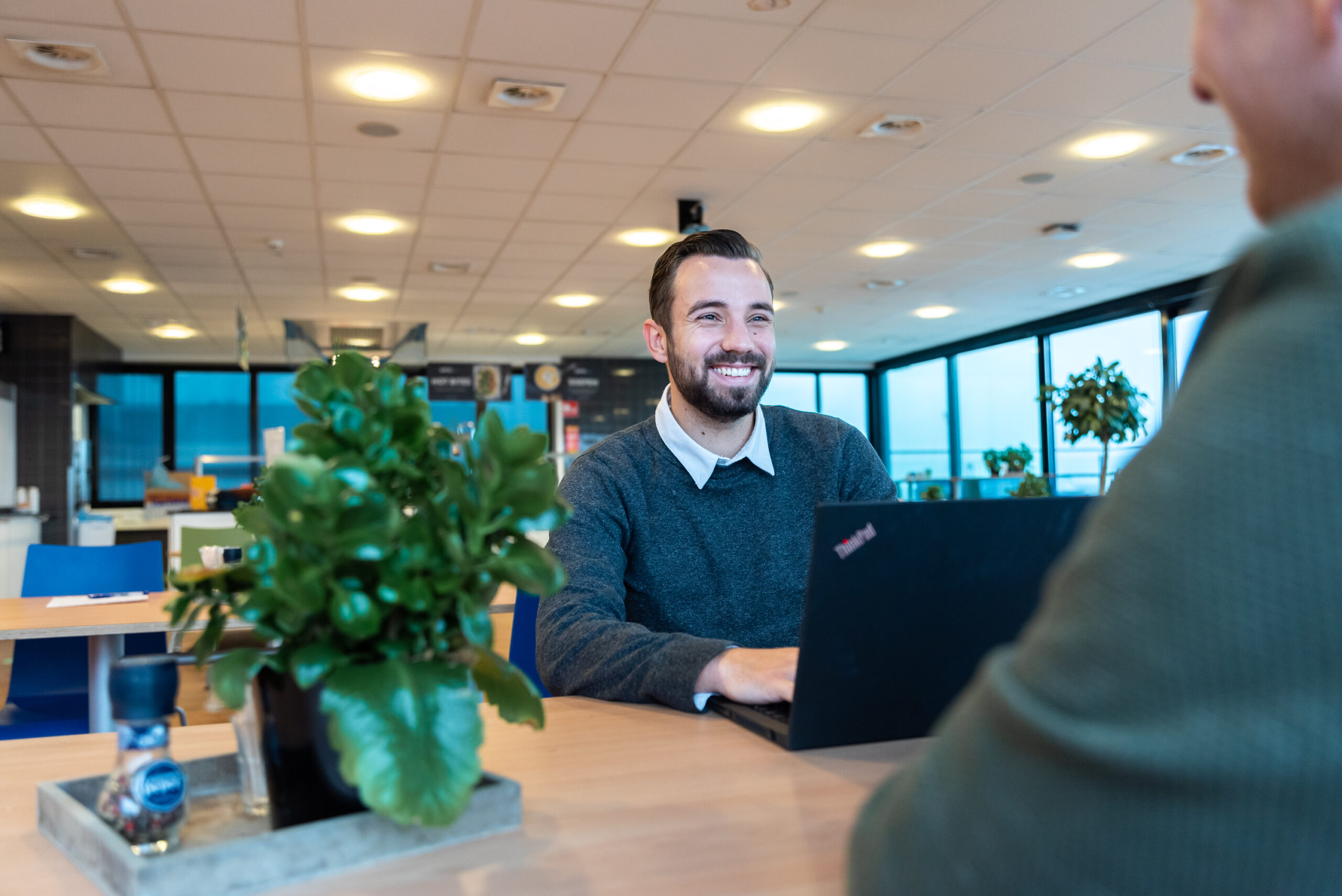 Take responsibility for data visualization projects that will drive innovation and smarter decision making for a successful and growing international transport company 
Samskip is a global logistics company, offering transport and related services by land, sea, rail and air. We generate a large amount of complex data including customer data, sensory data from our equipment and data from our business processes. The imperative is to turn this data into a strategic asset that can be deployed to arrive at better, data-driven decisions. To achieve this smarter way of working and develop innovative new services for our customers, data must be expertly gathered and made coherent and accessible. Is this a challenge that matches your skillset, experience and ambition? If so, find out more about this important role within Samskip. 
Greenfield projects within a key IT resource
Samskip is one of the largest transport companies in Europe, focused on cost-efficient, environmentally friendly and multimodal transport for high profile customers. Our office in Cluj-Napoca plays an important role in this network by innovating and developing the highest standards of IT, software and data services. It's busy, it's fun and every day is different as you work on greenfield projects where you have the freedom to set things up your way and help us to deliver 21st-century transport solutions.
Let's get the most out of the data!
Your core challenge in this role is to translate complex data into intuitive, insightful and functional visualizations by pushing the limits of the Microsoft Power BI visualization tool. The visualizations are then used by business users for improved decision-making. To achieve this, you work within the Digital Solutions team whose skills complement each other and which loves to take on new challenges. Within this context, your detailed tasks are to:
Design, create, and find new innovative ways to visualize data in Power BI by means of infographics, dashboards, engaging graphics, and compelling visuals;
Work with Data Engineers to extend and improve dimensional data models in our data warehouse;
Work with Data Scientists to present their model outputs to the stakeholders;
Work with Business Analysts by helping to translate the model and pipeline outputs into interpretable, clear and concise analytics.
At all times, the goal is to get the most out of the team, yourself, and the data while providing visual, technical and editorial guidance to all Power BI users. You also keep a keen eye out for further automation opportunities and constantly work to ensure very high data quality standards. Needless to say, you stay up-to-date with new Power BI features.
Power your career, enjoy your work
Samskip knows that its people are its greatest assets. That's why we give you access to career-boosting development opportunities including training and e-learning through our Samskip Academy. We do all we can to create an open working environment where you and your team are challenged to improve every day. And you'll soon discover that Samskip is a company where colleagues become friends.
Other benefits include:
A competitive compensation package;
23-25 days of annual leave;
Meal ticket;
Transportation allowance;
Medical insurance;
7Card Sports subscription;
The flexibility to work from home some of the time in agreement with the manager.
Can you visualize yourself in this role?
It goes without saying that to apply for this position you should have proven experience with databases and data models. Other necessary technical attributes include the ability to organize and share significant amounts of information with attention to detail and accuracy. You also have the critical thinking and problem-solving skills necessary to interpret multiple complex data sources. And, of course, you possess a strong appreciation for good visual and graphic design and a passion for creating dashboards and infographics.
Transport/Logistics industry experience is a plus but equally important is the flexibility of mind that enables you to handle last minute change of priorities and tight deadlines within a dynamic and sometimes stressful commercial environment. And to really make your mark you are able to apply excellent communication, collaboration, and negotiation skills in the service of presenting information to engage and influence others so that the job gets done.
The more specific requirements are:
Education and qualifications in Computer Science or Engineering;
Proven working experience as a Power BI Developer;
Expert knowledge of Microsoft Power BI and SQL;
Experience in consulting or teaching workshops on data visualization is an advantage;
Familiarity with cloud technologies and platforms, preferably Azure, is an advantage;
Strong communication skills including a good level of written and spoken English.
Don't delay
Does this sound like the perfect role for you given everything you've read here? Then contact us right now! Click on the button below and send us your CV. If you have any questions about the vacancy, feel free to call us on +31 88 400 1393 or mail us at: [email protected]
Apply now
Questions about this vacancy?
Ask Us.
Sign up for a job alert.