Current status:
Application sent
You're applying for:
Project Delivery Driver
Your application has succesfully been sent. We will contact you as soon as possible.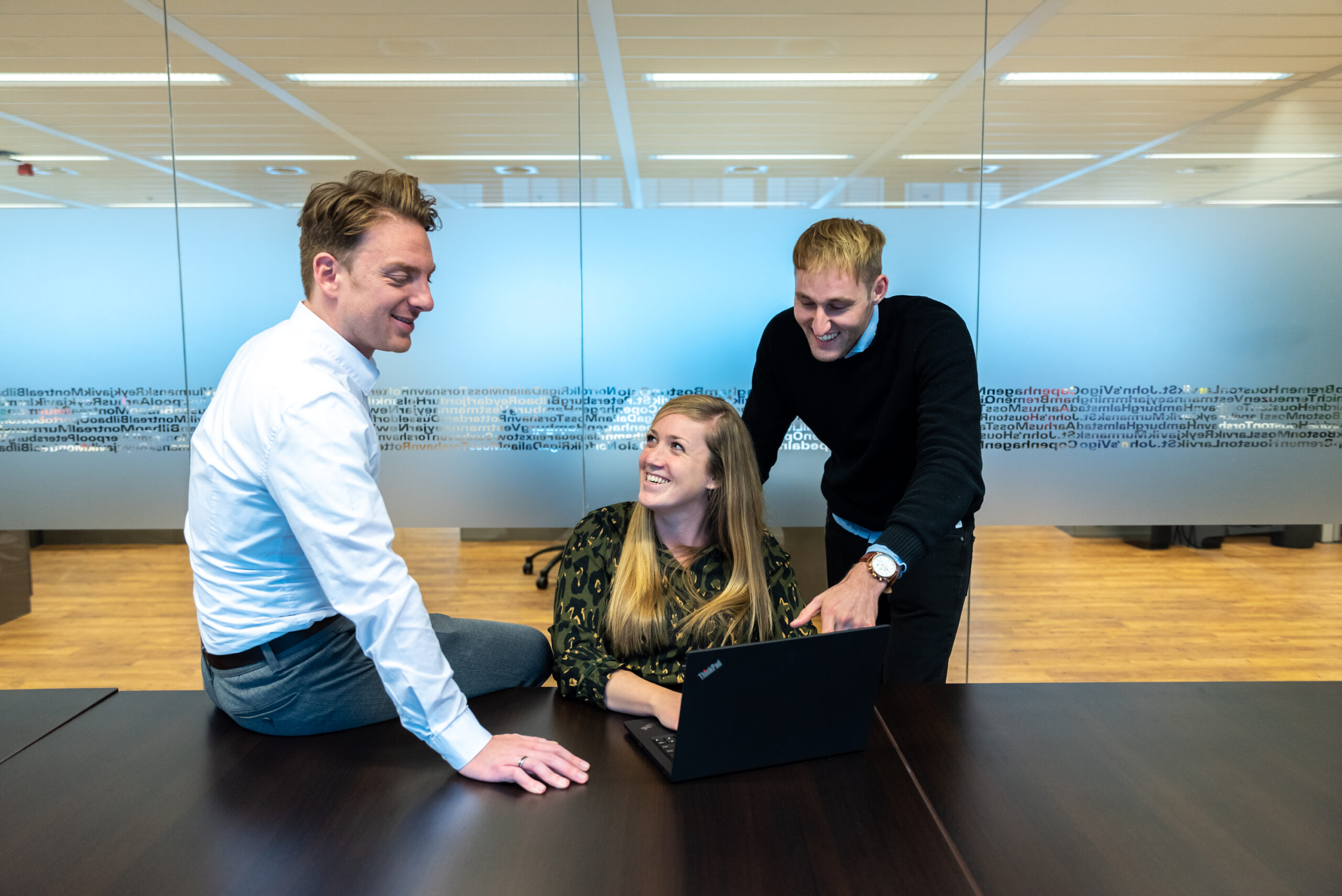 Make the difference! Bring ambition and your organizational and analytical skills to important improvement projects across an international cargo transportation operation
Samskip is a leading provider of international cargo transportation for multiple high-profile clients. As a forward-thinking company, we run a number of improvement projects and initiatives at any given time. This requires the overview of someone who can drive projects forward while liaising with all involved stakeholders. It doesn't call for years of experience, but it does require you to be highly organized, analytical and proactive. If that sounds like you, read on for more about this involving role within our growing and future-focused company.
Innovation and collaboration
Samskip innovates the most advanced sustainable and multimodal transport solutions across Europe and beyond. Our office at Wherstead Park, a beautiful part of Ipswich, offers a lively and entrepreneurial environment for you to discover this rapidly evolving business sector. It's busy, it's fun and every day is different as you work together to offer our customers next-level service and solutions.
Delivery and discovery
Your core task is to assure the delivery of multiple existing and future projects designed to highlight Samskip's capabilities and raise the company's external profile. Reporting to the Regional Director and working with the UK Management Team, your main responsibilities are to:
Review project status with the team and other stakeholders;
Align all stakeholders with the Regional Director's plans and expectations;
Remove project blockages where necessary.
You will work towards agreed outcomes and targets in line with Samskip rules and procedures but as you grow into the role you will have the scope to discover your own ways of working. As such, this is a fantastic opportunity to see and interact with a cross-section of tasks, people and functions. Above all, it puts you in a position to make a meaningful difference by applying the full breadth of your capabilities across all the disciplines that combine to make up our company.
A great place to develop your career
Samskip firmly believes that our most important asset is our employees. When you succeed and grow, so do we. That's why we do all we can to enable access development opportunities including valuable training and e-learning via our Samskip Academy. At the same time, we make every effort to ensure a good work/life balance, and we love to get together for team gatherings and events.
Samskip also offers:
A competitive compensation package;
25 days of annual leave;
Private medical and life insurance;
Company pension scheme;
Laptop;
Hybrid home/office working arrangement in agreement with the manager.
An exciting opportunity for an ambitious multi-tasker
This is not a role that demands highly specific skills or experience. Instead, it calls for a great attitude, smart thinking and a real drive to seize this opportunity to prove yourself. You also need to be a highly effective internal and external communicator who can display all-round resilience and inclusivity within the fast-moving transportation environment.
The formal requirements are:
Bachelor degree in Logistics or Business;
Relevant working experience is preferred but not necessary;
Strong Excel and ppt skills;
An understanding of social media and how to apply it;
Effective written and spoken English language skills.
Get in touch with us today
If you think you think this is the job for you, don't hang around! Click on the button below and send us your CV. If you have any questions about the vacancy feel free to call us on +31 88 400 1393 or send an e-mail to: [email protected]
Apply now
Questions about this vacancy?
Ask Us.
Sign up for a job alert.