You're applying for: Project Manager Shipbuilding
Your application has succesfully been sent. We will contact you as soon as possible.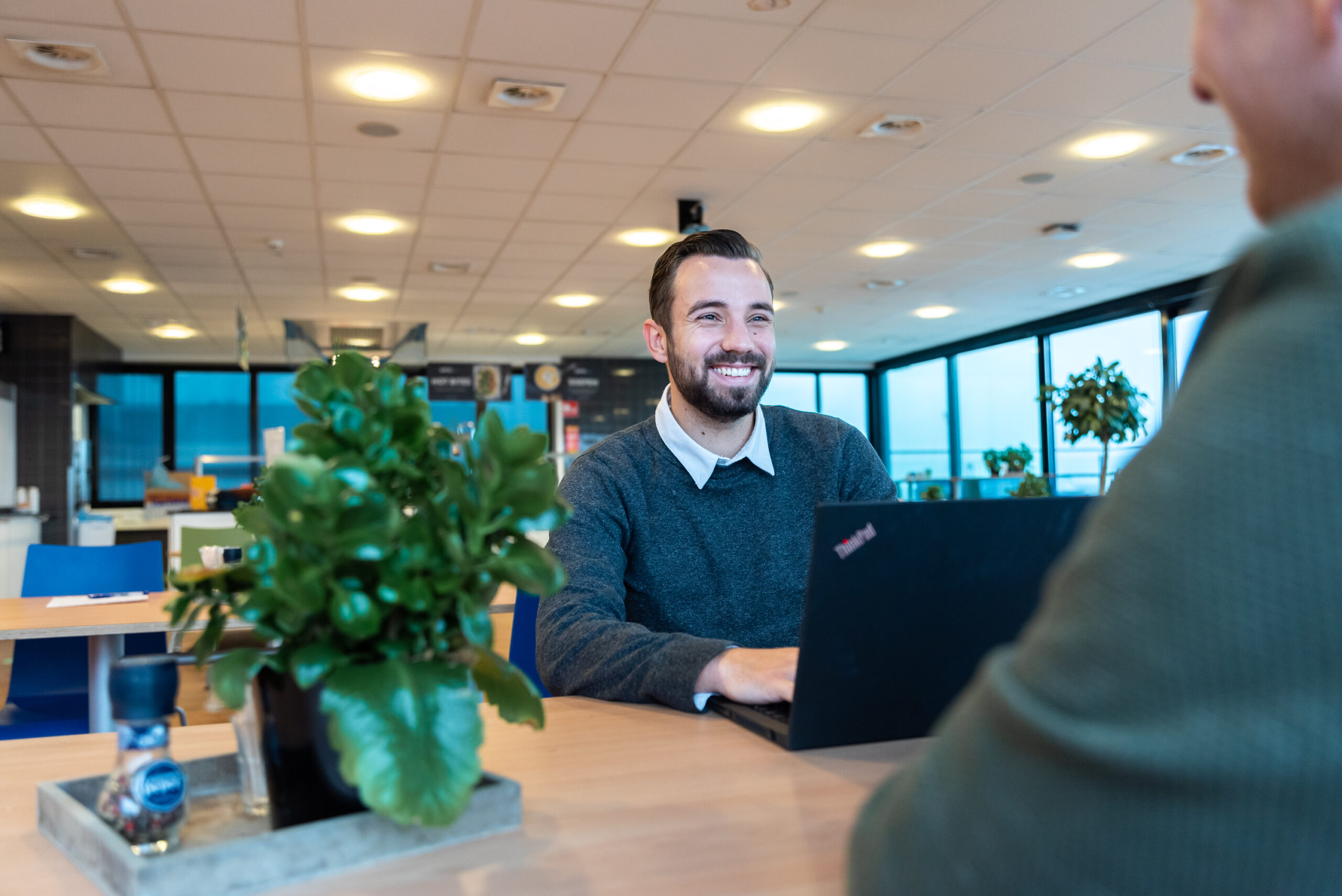 Modernize our sea going vessels. Perform outstanding, sustainability-focused ship building for a busy fleet that is part of a leading international transport operation.
Samskip is a leading player in the field of international and multimodal transport and shipment operations. Within Samskip, Nav-Tech B.V. is the inhouse ship manager for the Samskip owned fleet of vessels that is always in demand. We are currently modernizing this fleet so that it is super-sustainable and more efficient and effective than ever. Do you have the specialized know-how, experience and multi-facing project management skills to oversee and deliver this program? If so, please read on to find out more about this involving position.
An international opportunity
Samskip is a truly international company that innovates the most advanced sustainable and multimodal transport solutions across Europe and beyond. Nav-Tech is the in-house ship manager for Samskip, ship-managing 6 container vessels and 2 LNG driven multipurpose vessels. This includes a Chartering Department that operates approx. 10 container vessels. The container feeders are in liner service to and from the United Kingdom, Ireland, Iceland, while the multipurpose vessels mostly perform spot trading activities along the Norwegian coast and across the Baltic Sea. Based at our headquarters in Rotterdam, one of the world's most important transport and shipping hubs, you will be at the heart of a fascinating project to update and upgrade the Samskip fleet.
Building a modern and sustainable fleet
Your core task in this role is to deliver turnkey vessels that are fully certified and fit for purpose, on time and on budget. This is within the context of a determined effort to create a fleet of ultra-modern vessels driven by sustainable fuels and meeting the specific needs of Samskip's operations. It is therefore essential that you are able to implement new technologies and secure the reliability of systems while supervising multiple new building projects and teams. You report directly to the Head of Vessel Management.
This requires you to perform a wide range of detailed tasks as you oversee and evaluate the progress of projects and the production/construction stages:
Review New Building specifications and prepare comments;
Coordinate activities with all departments involved with design and construction;
Evaluate requested specification changes/modifications with the shipyard and submit concerns and requests;
Keep track of cost changes and specification changes;
Utilize Project Management System on Plan Approval to comply with Class rules, IMO, MARPOL and international and new rules and regulations;
Coordinate and prepare all delivery protocol documentation and ensure all relevant tests and inspections have been completed;
Perform administrative tasks involving material approval and circulations to all relevant departments.
At all times you work closely with the site manager, making site visits, carrying out inspections, attending sea trials and assisting technical teams with guarantee claims as and when required. You also coordinate and attend technical, design, development and progress meetings, ensuring the assistance of specialized consultants, technical staff , shipyard personnel and Class.
 Build your career as your build our fleet
Samskip embodies the dynamic and fast-moving international logistics sector. The atmosphere is busy, open, and collaborative. Every day is different. Above all, you are free to display the full range of your talents and achieve ambitions that drive both your success and ours. To that end, you will have access to wide ranging development opportunities. In addition, we aim for a good work/life balance and love to get together for team gatherings and events.
 Samskip also offers:

Market competitive salary including a 13th month;
28 days of annual leave;
Company pension plan;
Functional tools including smartphone and laptop;
The possibility to work from home for some of the time.

Are you the supremely capable ship builder our fleet can depend on?
This is a role for a real team player with a deep understanding of the shipbuilding process. It requires outstanding  problem solving skills and the ability to independently prioritize multiple tasks and bring projects or assignments to completion. Needless to say, you maintain a laser focus on safety and you are hands-on and meticulous in your work while being able to deliver within tight deadlines. It is important that you can function independently while building the relationships that align all stakeholders and ensure buy-in for across a matrix environment.
The formal requirements are:
Bachelor or diploma in Mechanical / Electrical / Marine Engineering or equivalent;
Relevant experience in ship repair / shipbuilding / ship management of at least 3 - 5 years;
Able to manage designated field staff and co-ordinate with technical teams on any project requirements;
Knowledge of relevant international rules and regulations such as Flag & Class;
Keen on new technologies, such as hydrogen, alternative fuels, DC systems & batteries etc;
Good interpersonal and communication skills, including a high level of written and spoken English;
Willing to spend time in the Far East.
Apply today
Do you have what it takes to make a success of this high profile and highly responsible role? Don't delay! Click on the button below and send us your CV. If you have any questions about the vacancy please call us on +31 (0)88 – 400 13 93 or send an e-mail to: [email protected]
Apply now
Questions about this vacancy?
Ask Us.
View vacancies or read a story about Other Areas of Expertise
Sign up for a job alert.