Current status:
Application sent
You're applying for:
Rail Operations Lead
Your application has succesfully been sent. We will contact you as soon as possible.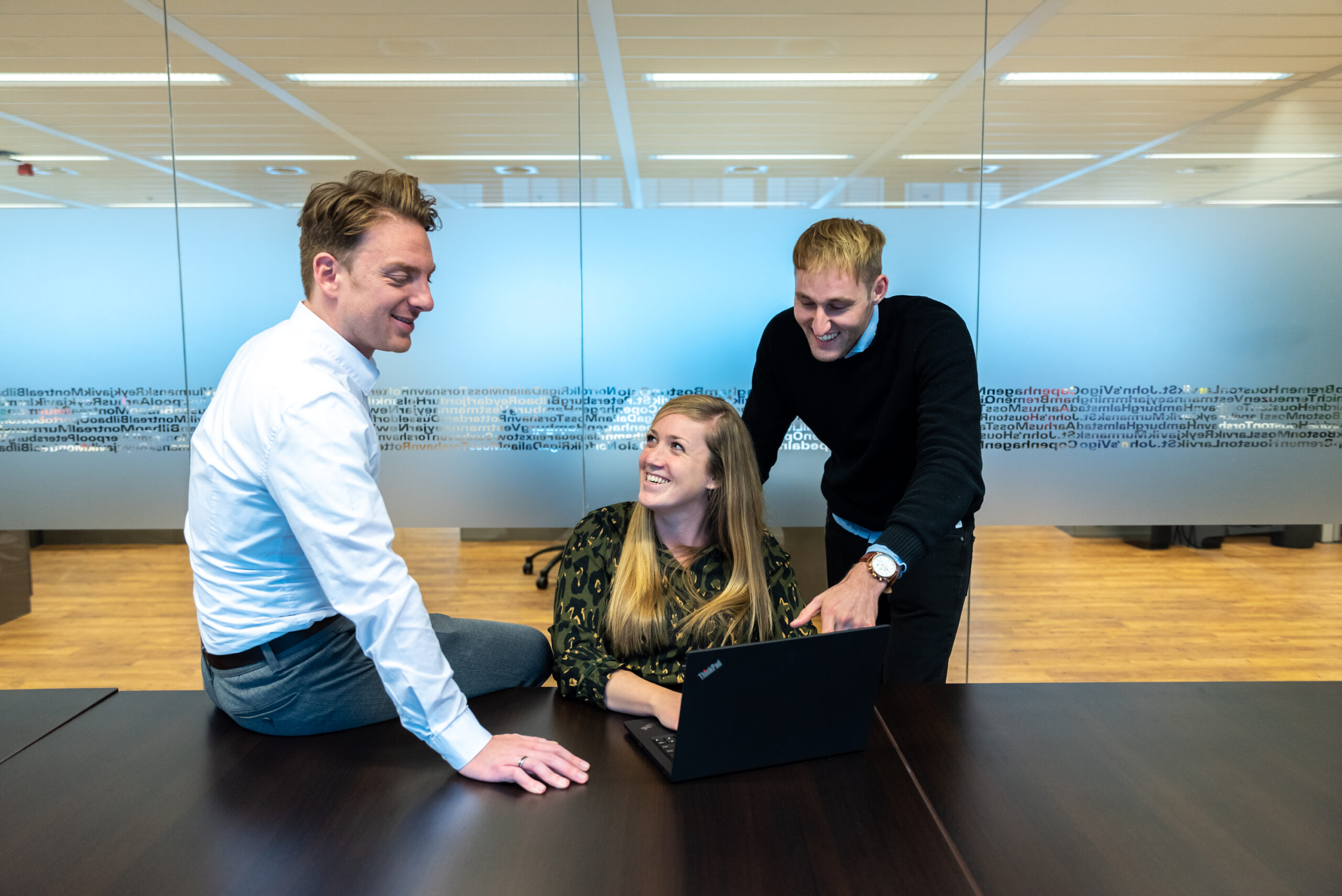 Wil je operationele verantwoordelijkheid in een internationale transportomgeving met veel dynamiek? Dan ben jij misschien wel de ideale persoon om de processen van onze Rail Operations in Italië te coördineren.  
 
Bij Samskip zetten we ons elke dag vol enthousiasme in om alle transportprocessen voor onze klanten perfect te laten verlopen. De afdeling Rail Operations speelt hierin een belangrijke rol. Deze afdeling houdt onze transporten via het Europese spoor nauwlettend in de gaten en bepaalt elke dag de meest gunstige routes. We zijn voor deze afdeling nu op zoek naar een Rail Operations Lead Italië. Je werkt hierbij nauw samen met het Rail Operations team in Milaan en Genemuiden.
Een uitdagende rol, want jij gaat er onder meer voor zorgen dat wij onze werkprocessen zoveel mogelijk op elkaar gaan afstemmen, vastleggen en verbeteren naar de toekomst toe. Zo geef je invulling aan onze slogan 'Together We Make Things Happen'.
Jij zorgt voor een soepel verloop van de transportprocessen van onze klanten
In jouw functie ben je verantwoordelijk voor de dagelijkse planning en coördinatie in Italië van de transporten op de spoorroute Nederland<>Italië  . Dat betekent dat je samen met de Rail Planners in Milaan controleert of er voldoende spoor capaciteit is ingekocht op korte en middellange termijn op basis van de volume forecast die is afgegeven. Bij vertragingen of verstoringen zorg je dat hier snel op ingespeeld wordt. Ook zorg je voor een goede afstemming met terminals in Nederland en Italië op het vlak van opslag, beschikbaarheid van eenheden en correcte data voorziening van eenheden. Alles om het transport van de goederen van onze klanten zo soepel mogelijk te laten verlopen.
Andere taken zijn:
Het plannen en boeken van transporten op de juiste vertrekken waarbij je continue rekening houdt met de afgesproken leverdata bij de klant;
zorgen dat de schriftelijke werkinstructies up-to-date blijven voor je interne collega's;
fungeren als eerste aanspreekpunt/escalatiepunt voor teamleden en andere interne betrokkenen, en voor onze leveranciers, spoorwegexploitanten en terminals in geval van problemen;
bijhouden van KPI-rapportages.
 
Veel ontwikkelingsmogelijkheden in een werkomgeving vol dynamiek
Bij Samskip vinden we het belangrijk dat onze medewerkers zich gewaardeerd voelen en met plezier hun werk doen. Want alleen dan kunnen we samen succesvol zijn. Via ons uitgebreide e-learning platform bieden we je allerlei cursussen en trainingen om je persoonlijk en professioneel verder te ontwikkelen. Behalve een veelzijdige, verantwoordelijke baan, bieden we je:
 
een marktconform salaris, inclusief een dertiende maand;
reiskostenvergoeding en natuurlijk de beschikking over een laptop en telefoon;
een uitstekende pensioenregeling;
28 vrije dagen op jaarbasis bij een fulltime dienstverband;
in overleg met je manager de mogelijkheid om een deel van je tijd vanuit huis te werken.
Bruggenbouwer met aandacht voor details
Jij werkt nauw samen met een team dat in een ander land werkt. Dat kan weleens lastig kan zijn, maar jouw duidelijke communicatiestijl zorgt ervoor dat dit geen problemen oplevert. Vanuit jouw rol kijk je altijd naar mogelijkheden om de dienstverlening aan onze klanten te verbeteren. Die verbeteringen zitten hem soms in kleine dingen, aandacht voor details is dan ook belangrijk. Verder kun je werken met KPI-rapportages en ben je in staat je snel nieuwe processen eigen te maken.
 
Specifieke functie-eisen zijn verder:
een afgeronde mbo-4- of hbo-opleiding in een logistieke richting;
als je een mbo-4-opleiding hebt afgerond, dan verwachten we dat je minimaal vijf jaar werkervaring hebt, waarvan zeker drie jaar in een logistieke omgeving. Heb je een afgeronde hbo-opleiding, dan verwachten we dat je minimaal twee jaar werkervaring hebt.
Goede beheersing van de Nederlandse en Engelse taal zowel in mondelinge als schriftelijke communicatie.
 
Als laatste is het goed om te weten is dat ons kantoor in Genemuiden, medio 2024 verhuist naar Zwolle.
  Reageer, liefst snel!
Wat ons betreft begin je zo snel mogelijk. Solliciteer daarom snel via de sollicitatieknop op deze pagina. Heb je nog vragen? Bel ons dan via (088) 400 1393, of stuur een e-mail naar [email protected]
Apply now
Questions about this vacancy?
Ask Us.
View vacancies or read a story about Inland Transportation
0 vacancies available
Job alert
Currently we have no Rail Operations Lead vacancies open. Sign up now for our job alert and be instantly informed of new Rail Operations Lead vacancies.
Rodrigo Perdigao, Manager Inland Transport Operations
Inland Transportation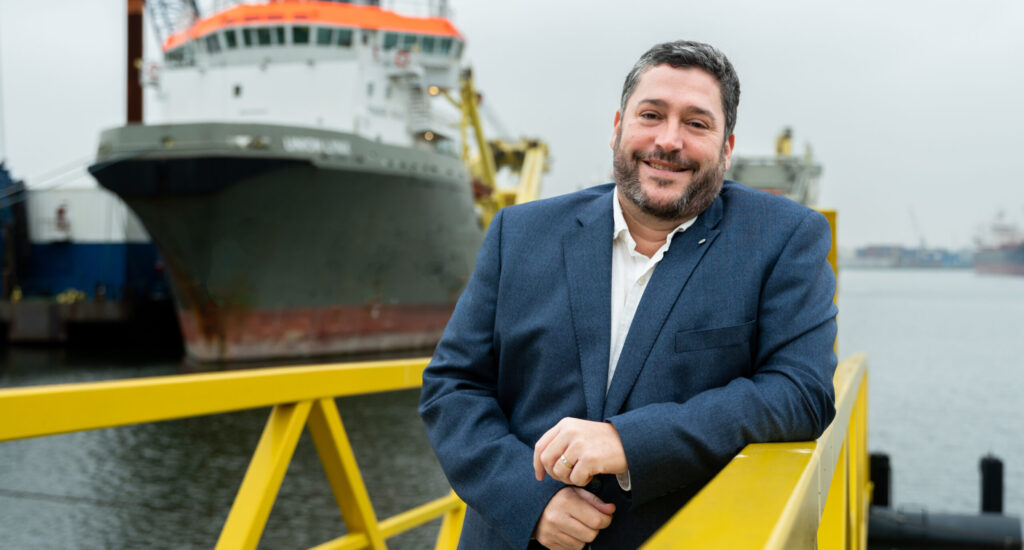 0 vacancies available
Job alert
Currently we have no Rail Operations Lead vacancies open. Sign up now for our job alert and be instantly informed of new Rail Operations Lead vacancies.
Sign up for a job alert.