Current status:
Application sent
You're applying for:
Transportplanner Rail
Your application has succesfully been sent. We will contact you as soon as possible.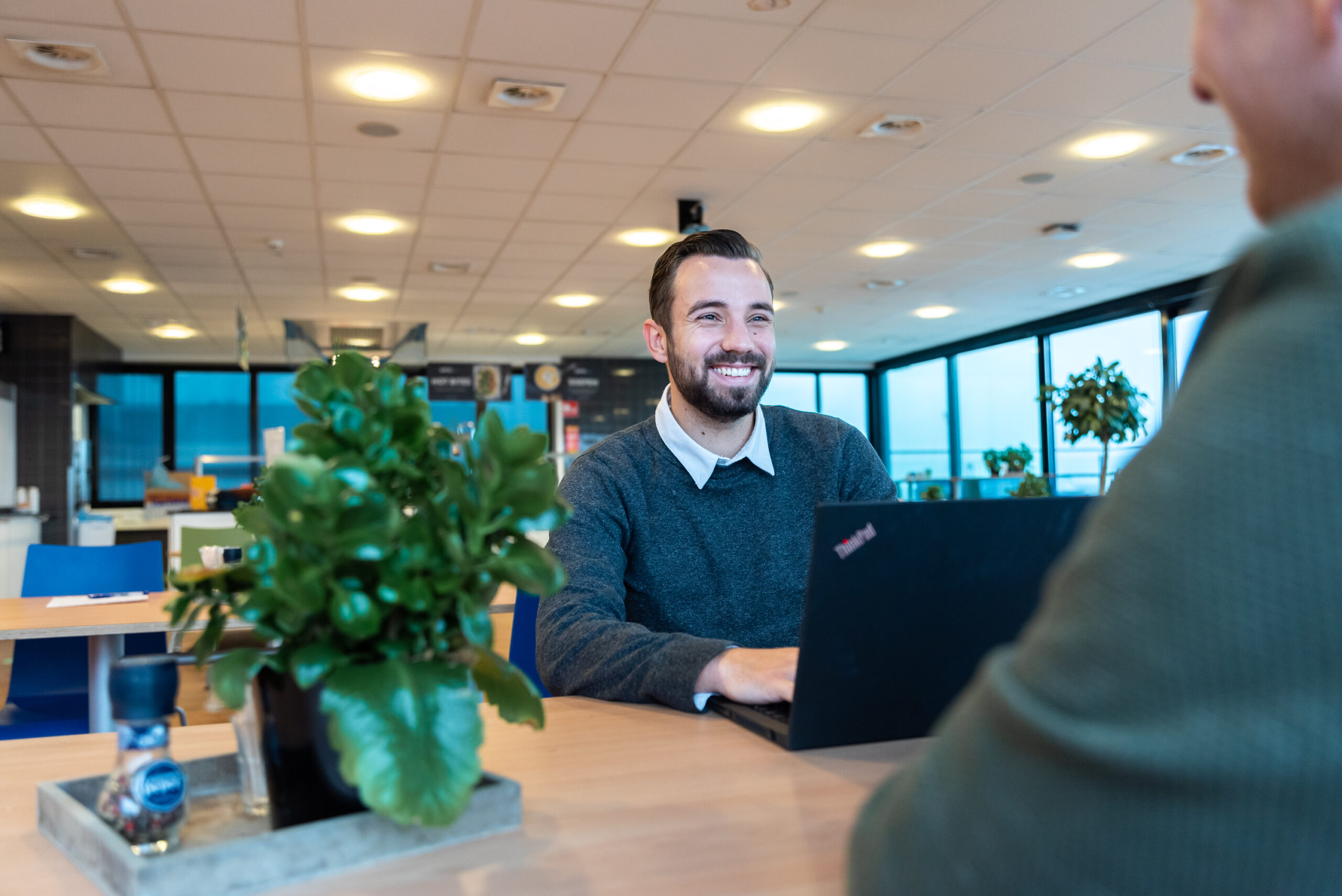 Wil jij als transportplanner aan de slag in een internationale baan vol dynamiek, maar ook met een gezonde werk-privébalans? Kom dan onze afdeling Rail Operations versterken!
Bij Samskip zetten we ons elke dag vol enthousiasme in om alle transportprocessen voor onze klanten perfect te laten verlopen. De afdeling Rail Operations in Genemuiden speelt hierin een belangrijke rol. Voor deze afdeling zijn we nu op zoek naar een Rail Planner, die onze transporten via het Europese spoor nauwlettend in de gaten houdt en elke dag de meest gunstige routes bepaalt. Een drukke baan voor iemand die van aanpakken houdt. Ook een baan met veel contacten. Extern en intern. Dat maakt de baan heel leuk en veelzijdig. Houd je van deze dynamiek en is onze slogan 'Together We Make Things Happen' op je lijf geschreven? Lees dan verder!
Onze klanten rekenen op jouw planning
Als Rail Planner ben je verantwoordelijk voor de planning van de transporten voor onze 'door-to-door'-klanten via het spoor. Hierbij bepaal je de meest gunstige routes. Dagelijks sta je in nauw contact met onze eigen railterminal in Duisburg en andere Europese terminals om de vertrekken en aankomsten van onze treinen te monitoren. Bij afwijkende aankomst- of vertrektijden of bij problemen op het spoor, speel je hier snel op in en zorg je dat de afdeling Trucking hier tijdig van op de hoogte wordt gebracht. Alles om het transport van de goederen van onze klanten zo soepel mogelijk te laten verlopen.
De afdeling Rail Operations bestaat uit een enthousiast en divers team van acht collega's. Als je bij ons in dienst komt, word je ingewerkt door een collega die je alle kneepjes van het vak 'on-the-job' bijbrengt. Daarnaast word je coachend begeleid door je manager. Zodra je er klaar voor bent, heb je veel vrijheid om je baan naar eigen inzicht en ambities in te vullen.
Baan vol dynamiek met een goede werk-privébalans
Bij Samskip vinden we het belangrijk dat onze medewerkers zich gewaardeerd voelen en met plezier hun werk doen. Want alleen dan kunnen we samen succesvol zijn. Via ons uitgebreide e-learning platform bieden we je allerlei cursussen en trainingen om je persoonlijk en professioneel verder te ontwikkelen. Werken binnen de internationale logistieke sector kenmerkt zich door veel dynamiek en hectiek. Wij zetten daar graag een gezonde werk-privébalans tegenover; we werken in principe tijdens normale kantooruren.
Verder bieden we je:
salaris, inclusief een dertiende maand;
reiskostenvergoeding;
een uitstekende pensioenregeling;
28 vrije dagen op jaarbasis bij een fulltime dienstverband;
in overleg met je manager de mogelijkheid om een deel van je tijd vanuit huis te werken.
Oplossingsgerichte collega met groot verantwoordelijkheidsgevoel
Als Rail Planner heb je regelmatig te maken met complexe transportplanningen die allemaal tegelijkertijd om aandacht vragen. Geen probleem, want jij bent stressbestendig, denkt oplossingsgericht en blijft altijd helder communiceren met alle betrokken partijen. Vanuit je grote verantwoordelijkheidsgevoel doe je er alles aan om de levering van de goederen van onze klanten volgens afspraak te laten verlopen. Je werkt gestructureerd en verliest geen detail uit het oog. Je bent bereid om één zaterdag in de drie weken een ochtendshift te draaien.
Specifieke functie-eisen zijn verder:
een mbo-diploma op niveau 4, het liefst in de richting van transport of logistiek;
bij voorkeur zo'n 1 à 2 jaar ervaring met transportplanning, maar dit is niet noodzakelijk. Als je voldoende gemotiveerd bent, leren we je graag alles over het vak;
goede beheersing van de Nederlandse en Engelse taal. Beheersing van het Duits is een groot voordeel.
Apply now
Questions about this vacancy?
Ask Us.
Sign up for a job alert.