Current status:
Application sent
You're applying for:
Regional Director Sweden
Your application has succesfully been sent. We will contact you as soon as possible.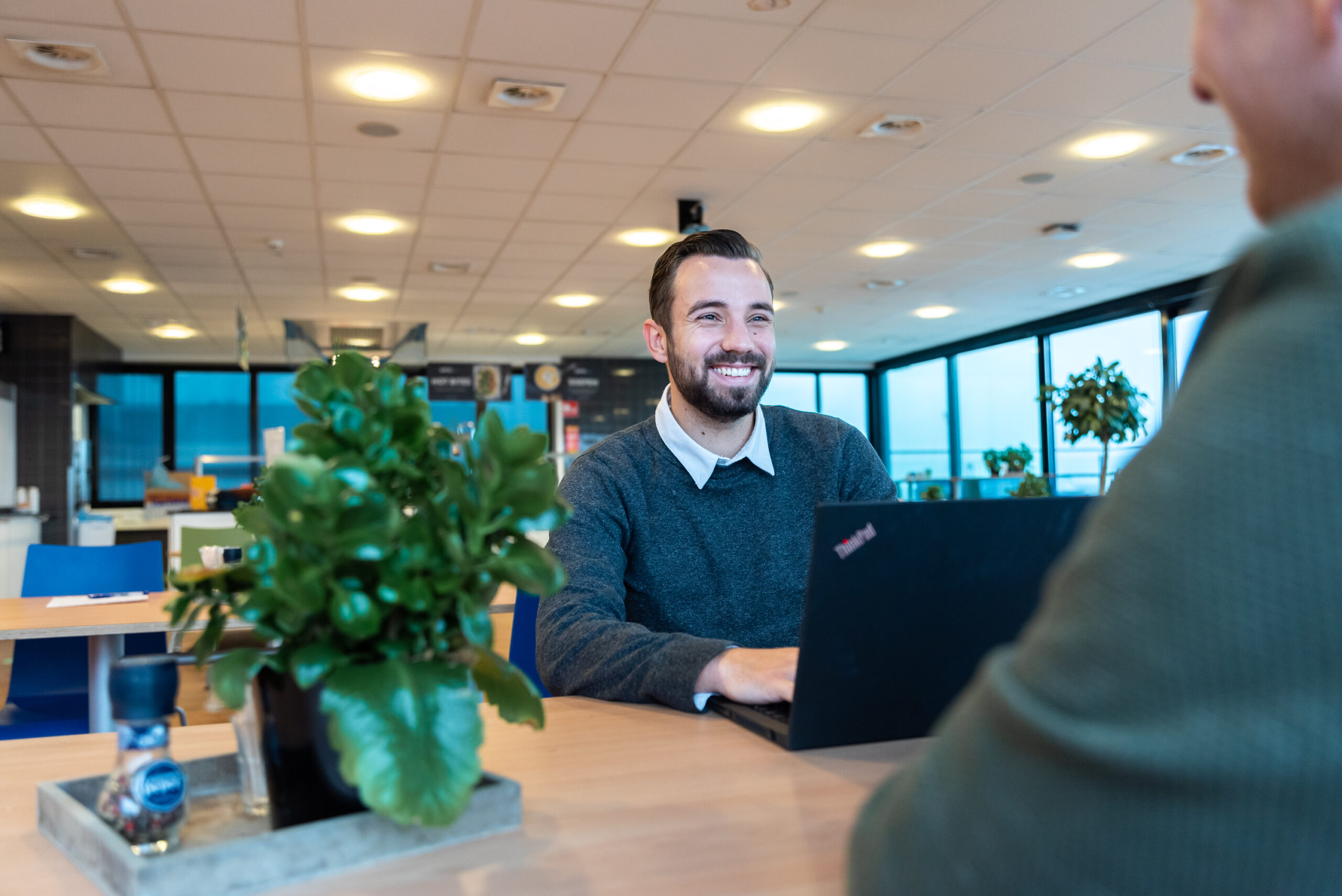 Take control of the Sustainability strategy for a company that has established an outstanding reputation in this area but is committed to going even further
Samskip is one of Europe's largest transport companies, providing transport by sea, land, rail and air. Sustainability is one of our strategic pillars and essential to the long‐term continuity of our business and society. As such, we embed social and environmental, quality and profitability principles into all our operation and aim to be in the top 1 percent of companies when it comes to environmental, labour and human right, ethics and sustainable procurement. Are you an experienced Sustainability expert and believer who can help us to achieve this via a powerful combination of technical innovation and people-focused inspiration? If so, please read on to find out more about this influential role within a rapidly evolving communications environment.
An influential role within a progressive and growing company
With a turnover of more than 800 million euros, 1450 employees and offices in 24 countries (in Europe, North America, Asia and Australia), Samskip is one of the largest transport companies in Europe.
Our Sweden Business
Your core task in this role is to achieve our commercial and operational goals for the Sweden region.
In specific terms this requires you to:
Oversee Samskip's operations in the designated geographic area to achieve business goals, sales and margin targets;
Ensure Samskip Headquarters (HQ)  strategy, standards and procedures are followed;
Drive regional sales for customers as per targets set for the region and collaborate with Samskip HQ for overall group targets;
Create and maintain long-lasting account & supplier relationship;
Execute business plans for commercial growth opportunities identified through local market research and intelligence;
Ensure collaboration with existing global forwarding teams for Sweden to maximize opportunities under the Samskip brand;
Hunt new opportunities for customers & routes within the region;
Ensure excellent local customer service & experience;
Deliver customer satisfaction from onboarding through all phases of the customer lifecycle by achieving performance levels, providing value added services and acting on customer feedback;
Plan, evaluate, and optimize Sweden operations to be efficient, cost-effective and reliable;
Manage local assets to drive efficient regional capacity;
Own monthly, quarterly, and annual analyses, reports, and review meetings;
Diagnose problems and formulate effective solutions with Headquarters (HQ);
Manage the regional teams, motivating and assessing their performance;
Foster a spirit of teamwork and collaboration within and outside the immediate teams in concert with our company value of winning together.
A great place to be!
Samskip embodies all the characteristics of this dynamic and fast-moving sector. The atmosphere is busy, open, and collaborative. Every day is different. Above all, you are free to deploy the full range of your talents and achieve ambitions that drive both your success and ours. To that end, you will have access to wide ranging development opportunities. In addition, we do all we can to ensure a good work/life balance.
Samskip also offers:
A company car;
25 holidays;
Pension plan;
Functional tools including smartphone and laptop;
The possibility to work from home for some of the time.
Are you the visionary sustainability professional we are looking for?
The baseline professional criteria are:
University degree in a relevant area;
At least five years of relevant Sustainability experience, ideally in a logistics context;
Experience in a global company is a plus;
A rigorously analytical mindset;
The ability to convince and inspire others;
Full command of the Swedish and English language, both written and spoken.
Apply today
If you think this is the role for you, contact us today via the application button on this page. Do you have any questions?  If you have any questions about the vacancy feel free to call us on +31 (0)88 – 400 13 93 or send an e-mail to: [email protected]
Apply now
Questions about this vacancy?
Ask Us.
Sign up for a job alert.