Current status:
Application sent
You're applying for:
Senior Forwarder – Road
Your application has succesfully been sent. We will contact you as soon as possible.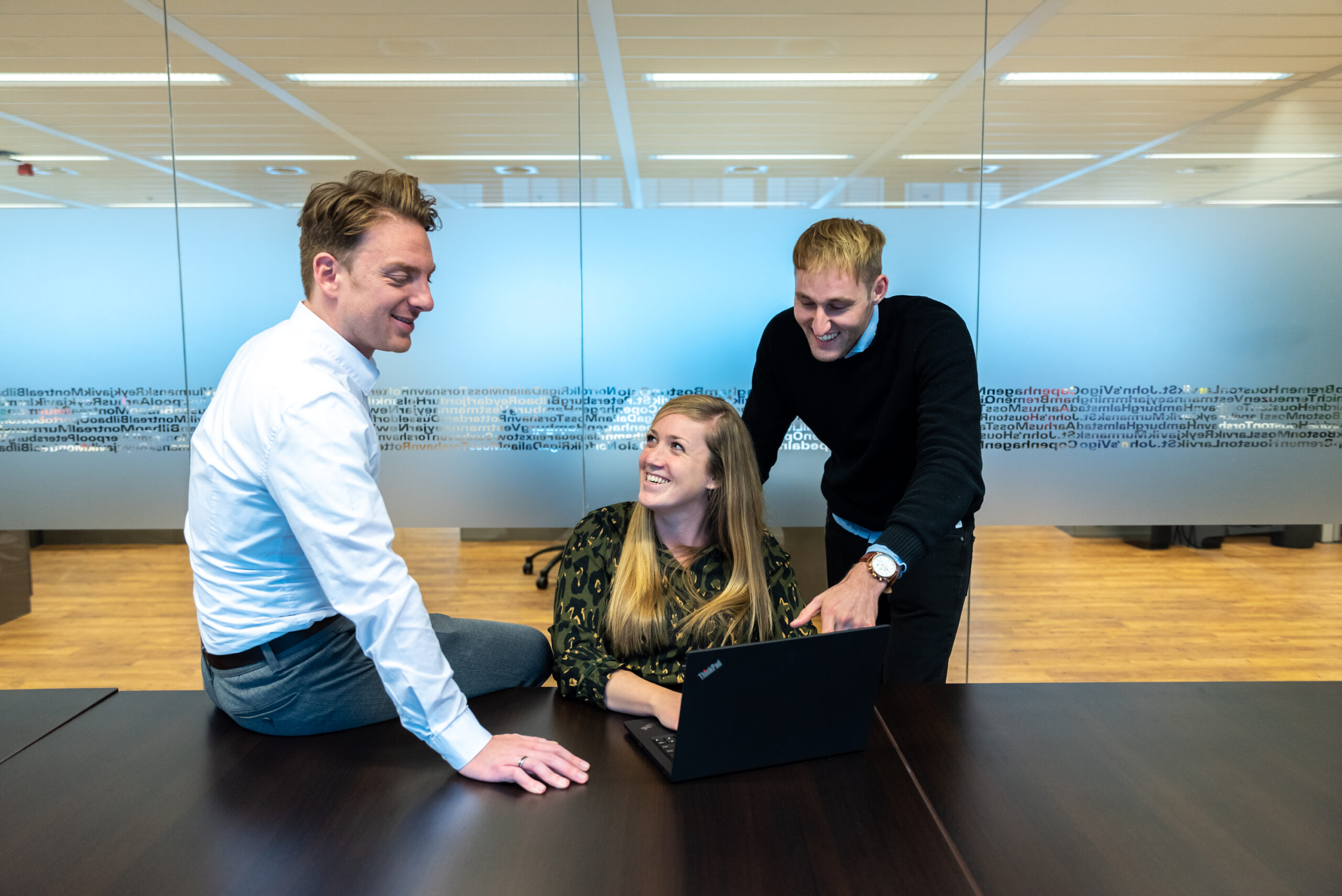 At Samskip, we are constantly working on making our goods transport more sustainable. Will you help us with this by ensuring optimal loading?
As one of the largest transport companies in Europe, Samskip offers transport by sea, land, and rail. We are constantly looking at how our services to our customers can be even better and at the same time how we can make our transport solutions more high-quality and sustainable. This means, among other things, that we want to use our assets (vessels, trains, barges, and trucks) as efficiently as possible and use the filling capacity as optimally as possible. As a Senior Forwarder, you will be part of the new Forwarding desk that is part of the Inland Transport Operations Department at our location in Rotterdam, this is an important task for you.
Purchasing and Outsourcing Haulage Capacity
Fluctuating order flows from our regular Door-to-Door and Quay-to-Quay customers sometimes make an optimal filling level of our assets challenging. Sometimes the orders of our regular customers are lower and sometimes higher for many different reasons. Of course, we do not sell our customers a 'no' and as a Forwarder you always provide a solution. This means that if there are insufficient for our current capacity you approach customers with irregular booking patterns and issue quotes to new customers who come from your built-up network as well as through internet platforms such as the digital freight market places platforms (Timocom, Teleroute, U-Turn, etc). When orders are too high for the existing capacity, you outsource under the best possible conditions. Finally, you will also develop your own portfolio of customers regardless of demands of our regular customers. You are responsible for the profitability. Your activities also include:
Coordinating order entry, execution, planning and bookings coming in through the forwarding department.
Coordinating the required capacity with your colleagues from Truck Planning & Intermodal teams on our most important connecting routes in Germany and Benelux
Helping to Reduce Empty Mileage on the Truck Planning Department by looking for reloads, outsourcing orders or new flows to balance out a given area.
Entering agreed revenues and costs for attracting and outsourcing volume.
Administrative tasks, such as creating new customers and loads and managing delays.
An international job with a lot of responsibility
A job at Samskip is anything but a 'standard' job. We give you plenty of room to take initiatives and a lot of responsibility within your role, which is very versatile. In any case, in the world of logistics, no two days are the same, so it's never boring. You also work very internationally. Within Samskip you get all the opportunities to develop yourself, including through our extensive e-learning platform. In addition, we offer you:
Salary, including a thirteenth month.
28 days off on an annual basis with full-time employment.
Pension scheme.
Commuting allowance.
Flexible working agreements.
 Multitasker with a can-do mentality
At our location in Rotterdam you are part of a small entrepreneurial team it is therefore important that you are quickly able to work independently and can pick up several, sometimes complex, things at the same time. You are accurate, always think solution-oriented, are flexible and do not get stressed by the responsibility you get within our organization. Specific job requirements are also:
A completed MBO or HBO education.
Previous relevant experience in the field of international transport or forwarding is required.  
A good command of the Dutch and English language. Mastery of the German language is an advantage.
Respond, preferably quickly!
As far as we are concerned, you start as soon as possible. Therefore, apply quickly for this full-time job via the application button on this page.
Apply now
Questions about this vacancy?
Ask Us.
Sign up for a job alert.