Current status:
Application sent
You're applying for:
Senior Manager Digital Transformation
Your application has succesfully been sent. We will contact you as soon as possible.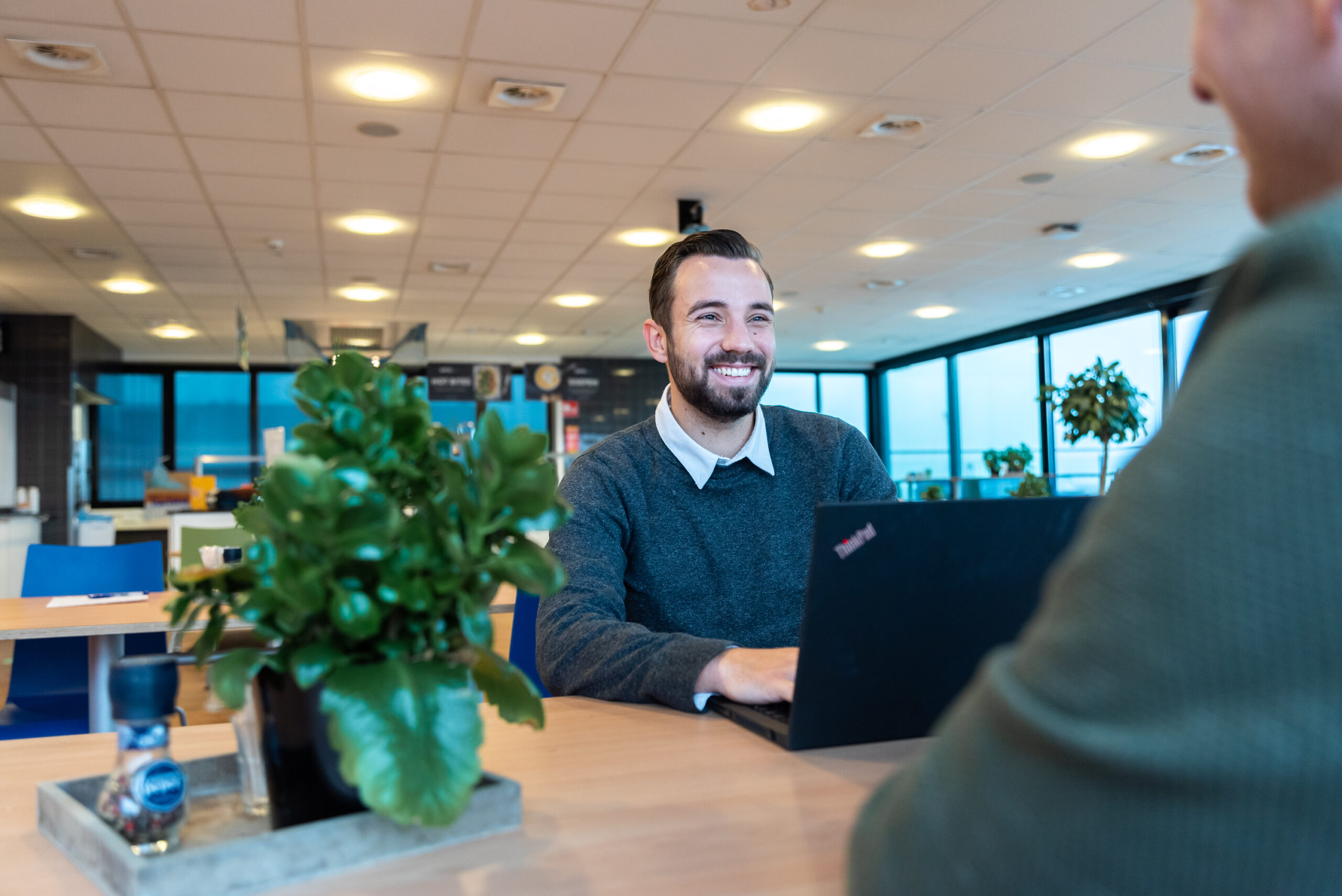 A highly visible and impactful senior role in a company-wide transformation that will redefine our business model.
Samskip's company-wide strategic transformation program will equip our company for a logistics future built on sustainability, digitalization, operational agility, and customer engagement. It's nothing less than a re-design from the ground up that will redefine the way we operate and interact with our customers, partners and suppliers. This demands exceptional business analyses and re-design so that the transformation effectively supports the strategic and tactical commercial objectives.
Are you an experienced business consultant that is looking for an opportunity to drive sustainable change while being part of the organization instead of advising from the outside? Does working with and changing mindsets of our large group of multinational colleagues give you energy? Then Samskip is the perfect place for you to continue developing your career.
New thinking for international logistics
Samskip is one of Europe's largest transport companies with offices in 24 countries and approximately 1500 employees. We are committed to innovating the advanced, sustainable and multimodal transport solutions that meet the evolving needs of our customers and society. It's fast, it's fluid and you will be part of a company-wide change program that will enable us to compete more effectively than ever.
Reshape our business landscape with a strategic eye on the future of sustainable, dynamic and digital logistics services.
This is an international and highly visible senior role in which you will be instrumental in achieving digital transformation objectives. You streamline, challenge and develop fit for purpose processes, data frameworks, data and digital tools that support our HQ and local teams in becoming best-in-class.
Your core task in this role is to act as a catalyst to the digital transformation to ensure that the transformation and business re-engineering program supports the delivery of Samskip's strategic and tactical objectives. In doing so you gather, challenge and develop business input that allows you to design and implement fit-for-purpose processes and digital solutions in line within the overall program priorities and timeframes.
This requires you to:
Lead and deliver new & complex business processes and digital solutions in line with simplification and standardization of digital strategy, challenging the status quo.
Define business requirements with key stakeholders and act as a bridge between the business and end to end IT architecture.
Manage a multidisciplinary team of professionals and contribute to their development.
Understand changing business needs and channels in a digital world focusing on IT and data harmonization.
At all times, you engage colleagues and collaborate with Samskip's business leaders to ensure that initiatives are implemented effectively across all business units and locations. You collaborate with relevant stakeholders in all aspects of digital adoption, look for the best and most efficient ways to implement the transformation, and partner with the leadership to implement effective digital solutions. 
Reporting to the Head of Business Engineering & Transformation you will be part of a team of approximately 20 people that work in a consultancy-style matrix organization, of which you will manage 4.
There is no better platform for your talents
Samskip embodies the dynamic and fast-moving international logistics sector. The atmosphere is busy, open, and collaborative. Every day is different and you are free to deploy the full range of your talents and fulfill your ambitions.
The Business Engineering & Transformation department has a primary focus for the next three years. Thereafter it will evolve to form the company's center of excellence for business consultancy and project management.
Samskip also offers:
Market competitive salary including a 13th month;
28 days of annual leave;
Company pension plan;
Company car;
Flexible working agreements.
Can you seize this key role and shape our future?
Ideally, you have a background in consultancy delivering transformation in a multinational company. In doing so you have demonstrated excellent data driven, digital savvy capability coupled with excellent organizational and prioritization skills.
You have also gained a strong understanding of change management methodologies and a suite of hard and soft organizational, stakeholder and time management skills. By deploying these attributes, you can move our organization towards the future via a combination of action, resilience and patience.
It is important that you are at ease in discussions with business unit leadership as well as with other disciplines. This will enable you to influence others effectively. And Samskip is a very hands-on company so you can expect to create some of the details yourself along with your team.
The other requirements are:
Master's degree or equivalent in a relevant field;
 8+ years of relevant experience in business consultancy, ideally focused on (digital) transformations;
Able to handle deadlines and schedules within a matrix reporting relationship;
Demonstrable affinity with digital transformations and data analytics;
An analytical and conceptual mind able to structure complex problems, make data-driven decisions, act on hypotheses, and identify opportunities for change and improvement;
Strong leadership, interpersonal, presentation, and English language skills.
If you think you think this is the role for you, contact us today via the application button on this page. Do you have any questions? Send an e-mail to [email protected]
Apply now
Questions about this vacancy?
Ask Us.
Sign up for a job alert.