You're applying for: Senior Manager Organizational Change
Your application has succesfully been sent. We will contact you as soon as possible.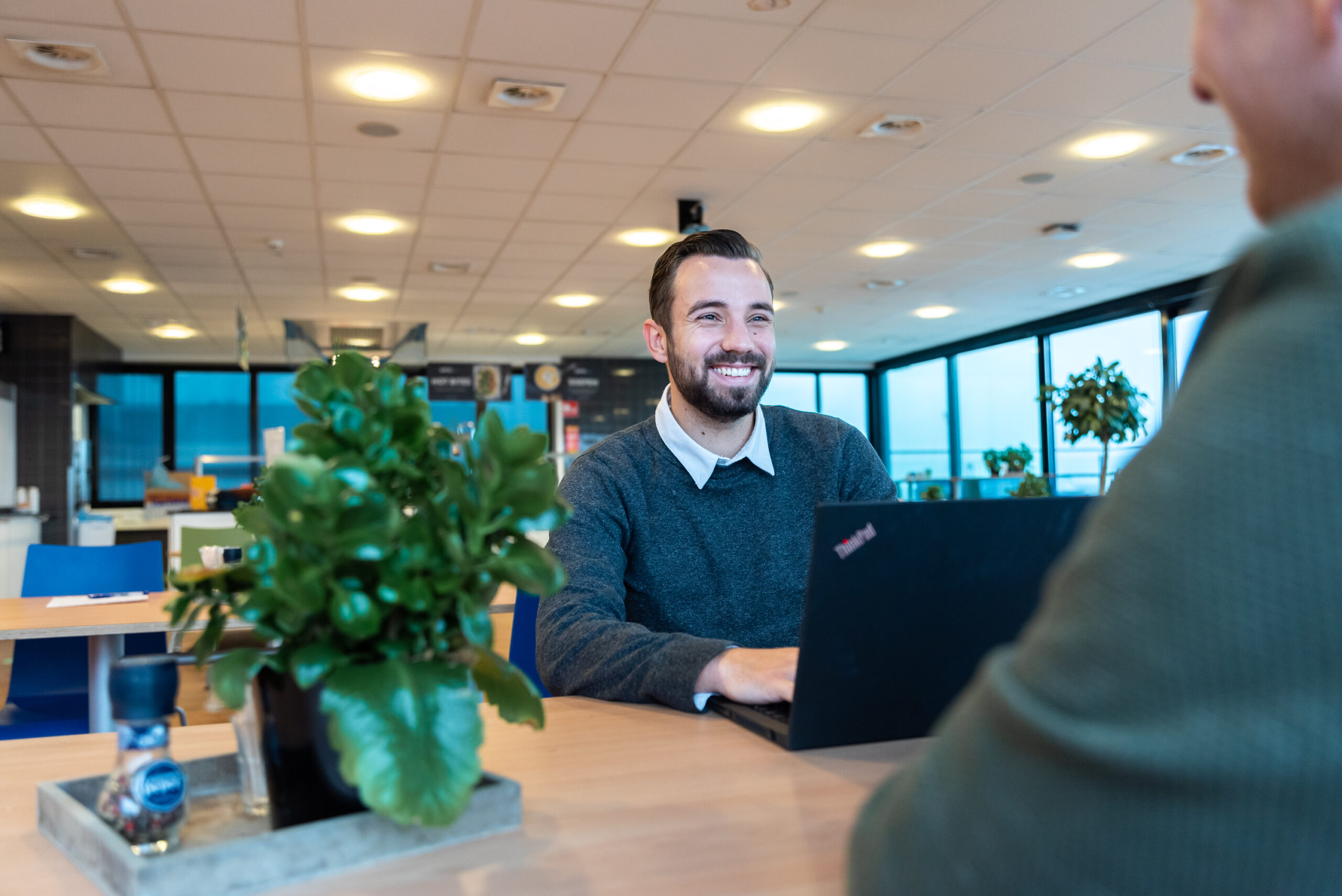 Perform far reaching organization change initiatives within a digital transformation that will position our forward-looking logistics company for the future
When the world changes, so does Samskip. That's why we're building a new and digital logistics future based on sustainability, agility, operational excellence, and true customer engagement. This demands real expertise and experience in terms of multinational organizational change management so that we bring about a new mindset and a new way of working across our company. If you think you can deliver that, read on! 
Multimodal innovation and motivation
Samskip is one of Europe's largest transport companies with offices in more than 24 countries and more than 1,450 employees. We are committed to innovating the advanced, sustainable and multimodal transport solutions that meet the evolving needs of our customers and society. It's fast, it's fluid and you will be part of a company-wide change program that will enable to us compete more effectively than ever.
Oversee and embed widespread and meaningful change
Samskip is embarking on a radical company-wide transformation journey. Within that process, your objective in this high-profile role is to make sure that we bring all our people with us. This requires in-depth knowledge of, and experience in, multinational organizational change management practices at a conceptual as well as operational level so that you can implement change initiatives in all business units and across all layers of our organization.
Your main tasks include:
Design of a transformational change strategy and communication plan in line with the program objectives;
Converting this plan into concrete initiatives that span all our business units and locations;
Creating all supporting materials such as email and internal social media communications, newsletters, Board presentations, workshops, posters etc;
Facilitating knowledge sharing.
This requires you to engage with stakeholders at all levels of our organization and you collaborate with Samskip's business leaders.
Reporting to the Head of Business Engineering & Transformation you will be part of a team of approximately 20 people that work in a consultancy-style matrix organization. You also serve as the expert and coach to the entire team on how to effectively incorporate organizational change elements in their projects.
This is the place to be
Samskip embodies the dynamic and fast-moving international logistics sector. The atmosphere is busy, open, and collaborative. Every day is different and you will be free to deploy the full range of your talents and achieve your ambitions.
The Business Engineering & Transformation department has a primary focus for the next two years. Thereafter it will evolve to form the company's centre of excellence for business consultancy and project management.
Samskip also offers:
Market competitive salary including a 13th month;
28 days of annual leave;
Company pension plan;
Reimbursement for costs of daily commute;
Flexible working agreements.
Are you the effective change manager our company needs?
You have a proven track record of organizational change management, an understanding of change management methodologies, and a full suite of hard and soft organizational, stakeholder and time management skills. Deploying these attributes, you can move everyone in our organization into the future with an approach that combines action, resilience and patience.
You are at home everywhere from the board room to the IT, Sales, Planning and Customer Service departments, and you can influence others without exerting authority. You embody a hands-on approach and lead by example, creating the details and deliverables yourself as well as managing the teams that implement the change initiatives.
All of this is based on an analytical and conceptual mind able to structure complex problems, make data-driven decisions, act on hypotheses, and identify opportunities for change and improvement.
To become successful in this role, you also possess:
Master's degree or equivalent in a relevant domain;
Extensive (8+ years) experience in organizational change shaping and implementation in a highly international environment;
Proven success in managing multiple and fast-moving projects simultaneously;
Experience in transforming an organization to become digitally-driven;
Able to handle deadlines and schedules within a matrix reporting relationship;
Strong leadership, interpersonal, presentational and English language skills.
Get organized! Apply right now
If you think you have what it takes to make a success of this exciting project management role, contact us today. Click on the button below and send us your CV. If you have any questions about the vacancy, feel free to call us on +31 (0) 88 – 400 13 93 or send an e-mail to: [email protected]
Apply now
Questions about this vacancy?
Ask Us.
View vacancies or read a story about Other Areas of Expertise
Sign up for a job alert.