Current status:
Application sent
You're applying for:
Shipping Coordinator
Your application has succesfully been sent. We will contact you as soon as possible.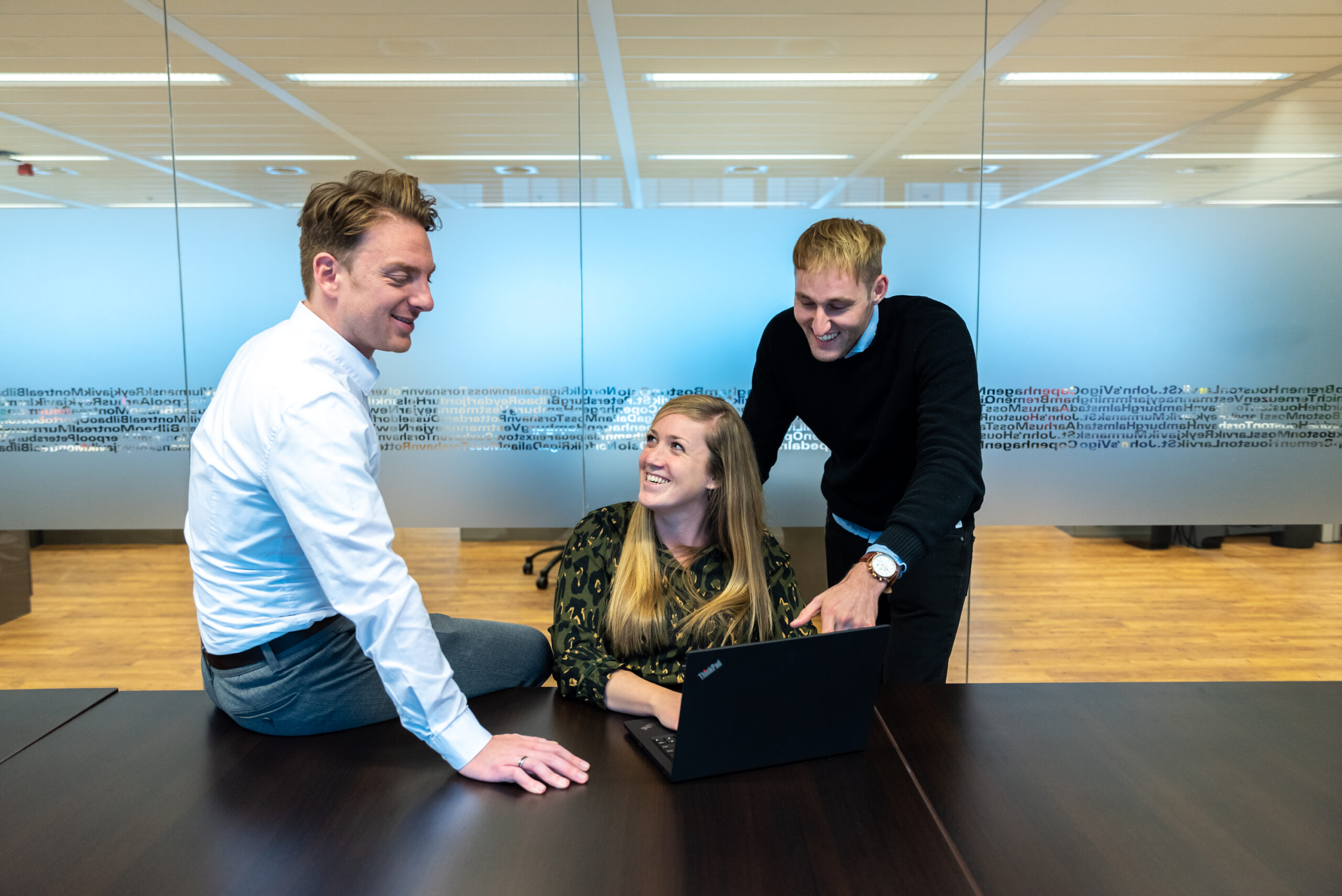 Are you looking for an opportunity in the transport and shipping industry allowing you to make a difference? In this position, you will analyze data and compile reporting aimed at monitoring business performance both financially and operationally to improve our service delivery.
As a Shipping Coordinator, you manage vessel operations, from arrival in port to departure. This includes liaison with port authorities and terminal operators to ensure smooth cargo operations. In addition, you ensure accurate and on time submission of documentation, relevant to arrival/departure of Samskip vessels, while also ensuring compliance with government bodies and port authorities' requirements. Produce loading lists for Samskip vessels departing UK or EU ports utilizing Samskip system/s. Pre-book and negotiate vessel port stay and labour.
You will also be responsible for the following tasks:
Monitoring terminal efficiency and productivity on a sailing-by-sailing basis, during and after cargo operations. Ensure vessel planning always strive to maximize cargo. Debrief management and report trends and potential issues.
Review terminal reports to ensure data provided is accurate and consistent, Monitor Terminal reports and system/s to ensure prompt shipment of any available cargo or empty equipment.
Manage each voyage expertly in agreement with Trade and Customer Service in the event of priority cargo requiring to be allocated or transferred between voyages, to ensure minimum transit time.
Check dangerous goods and export declarations to ensure all information is present and correct in the system. Liaise with relevant customer service departments to obtain additional information when required.
Participate and complete any project work as assigned by management.
Attend and actively participate to daily/weekly/monthly operational meetings with Terminal Operator representatives, in both UK and the Continent. Complete admin tasks ad hoc, i.e., renewal of vessels/master certification.
Are you the driven coordinator we are looking for?
Working together in a cross-cultural environment is no rocket science for you. You are driven and determined to make the best of your work every day. Your result-oriented hands-on approach helps you with this mission. You like to show initiative and can motivate yourself to focus on every detail and discipline. Is this what you were made for? Then we require the following skills:
A-levels degree or relevant experience.
Strong written and verbal communication skills.
Good command of English, both spoken and written.
High proficiency in Microsoft Office.
This is what we offer
Samskip offers you the opportunity to develop yourself and delve into a dynamic, professional, and international work environment. Within an ambitious team with a drive to excel in the job, you will work together to achieve results that contribute to the growth of our company. In the meantime, you will contribute to the growth of your career. In addition, we offer:
A competitive compensation package.
25 days of annual leave.
Private medical and life insurance.
Company pension scheme.
The flexibility to work from home some of the time in agreement with the manager.
Apply now
Questions about this vacancy?
Ask Us.
Sign up for a job alert.