Current status:
Application sent
You're applying for:
Software Test Engineer
Your application has succesfully been sent. We will contact you as soon as possible.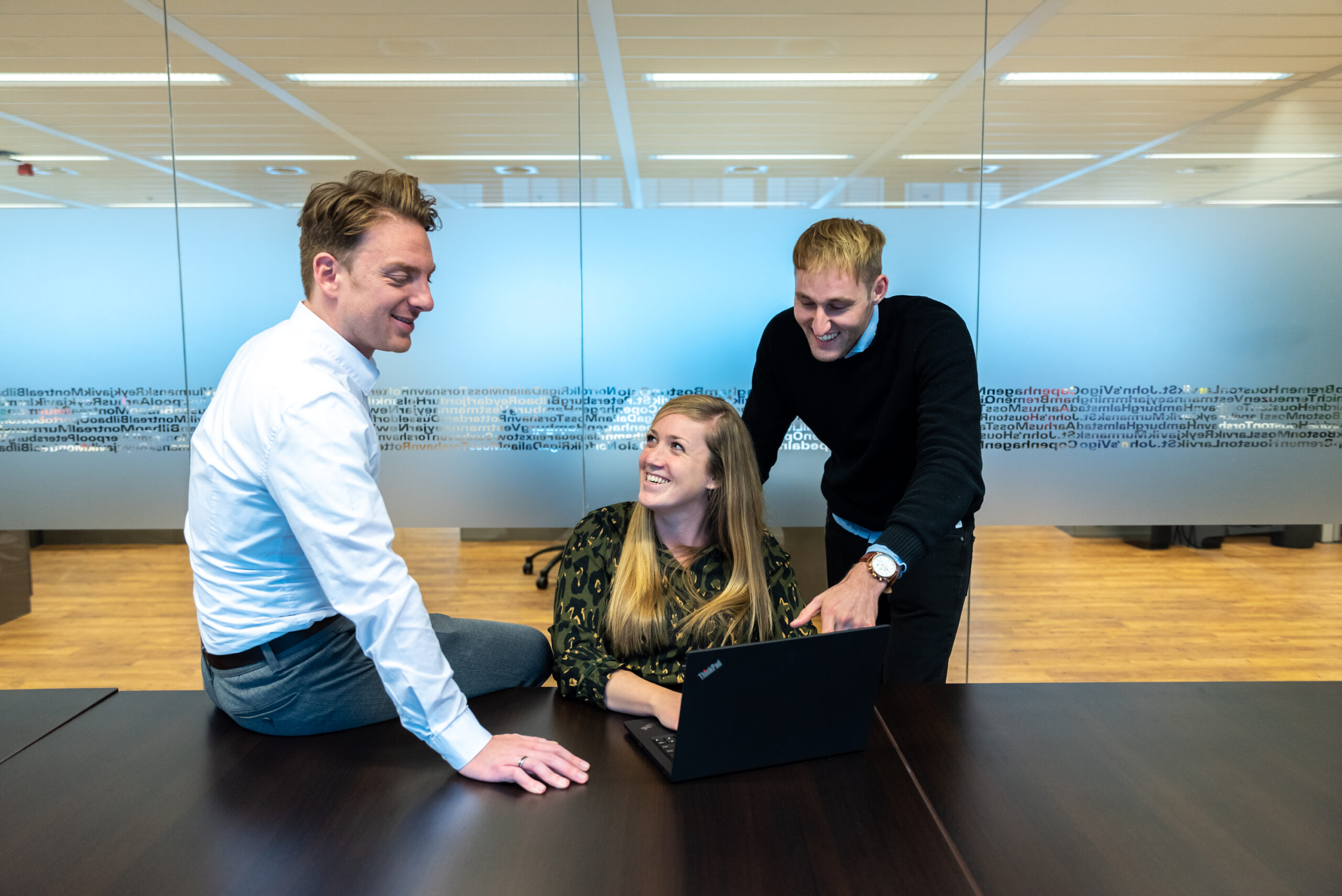 Testing, testing! Plan and implement essential software testing for an innovative digital transformation that will drive the ongoing growth of our international transport operations
As a company that organises thousands of international cargo transports every week, Samskip's success depends substantially on the use of complex data sets such as customer data, sensory data from our equipment, and data from our business processes. To optimize this process we are currently undergoing a Digital Transformation towards a self-designed, cloud-based system (OutSystems). If you are a flexible and proactive problem-solver who can help us to deliver the smooth and efficient testing of the new system, we'd love to hear from you.
A great team within a growing company
Samskip has offices across Europe, North America, Asia and Australia. We are a true leader in the innovation and implementation of sustainable and multimodal transport links across Europe. Our office in Cluj-Napoca is central to this growth with a team of 10 software engineers and testers that works closely with a team of five developers in Rotterdam, the Netherlands. It's busy, it's fun and every day is different as you develop your skills by working on greenfield, innovation projects.
At the heart of our Digital Transition
Your core function is to collaborate with our software development team to plan and implement testing for the system as a whole, including functional and non-functional requirements. In doing so you test and prove that the software meets major architectural requirements, as well as proving the security, scalability and performance.
This requires an understanding of the uses and methods of testing so that you can:
Design and develop automated test plans and strategies for software validation;
Write test cases;
Detect and verify bug issues;
Prepare defect reports and report test progress;
Along with your testing skills, you bring a high level of critical thinking and problem-solving. Also necessary is a love and understanding of QA built on an eye for detail and the ability to spot issues. In technical terms, you have achieved a good level in SQL/database, a knowledge of the Agile/SCRUM process, and experience of using JIRA as a defect management tool.
At all times you seek to evaluate and define new improvement opportunities so that Samskip becomes even better equipped to offer our customers the best possible service. You will travel to Rotterdam once or twice each year to work with your colleagues there.
A place to grow
Samskip is a company where you are always encouraged to grow both professionally and personally. To make that happen we give you access to wide-ranging development opportunities including training and e-learning through our Samskip Academy. Other benefits include:
A competitive compensation package;
21-25 days of annual leave;
Meal ticket;
Transportation allowance;
7Card sports subscription;
Medical insurance;
A laptop;
The flexibility to work from home some of the time in agreement with the manager.
Are you the all-round talent we're looking for?
To apply for this position you should have a good knowledge and understanding of software development. That much is obvious. But equally important is an open-minded and flexible spirit so that you quickly master new techniques while responding to the pressure of deadlines and last-minute changes in priorities.
Further, you have the communication and collaboration skills that will enable you to influence, negotiate and present information that engages others within our fast-moving and future-focused work environment.
The more technical requirements are:
A Bachelor's degree in Computer Science or similar, and at least one year of working experience as a Software Test Engineer;
Experience with relational databases;
ISTQB certification is a plus;
Experience with OutSystems development platform is a plus;
A high standard of written and spoken English.
Make your move
Does this sound like the perfect role for you given everything you've read here? Then contact us right now! Click on the button below and send us your CV. If you have any questions about the vacancy, feel free to call us on +31 88 400 1393 or mail us at: [email protected]
Apply now
Questions about this vacancy?
Ask Us.
Sign up for a job alert.