You're applying for: Stagiair
Your application has succesfully been sent. We will contact you as soon as possible.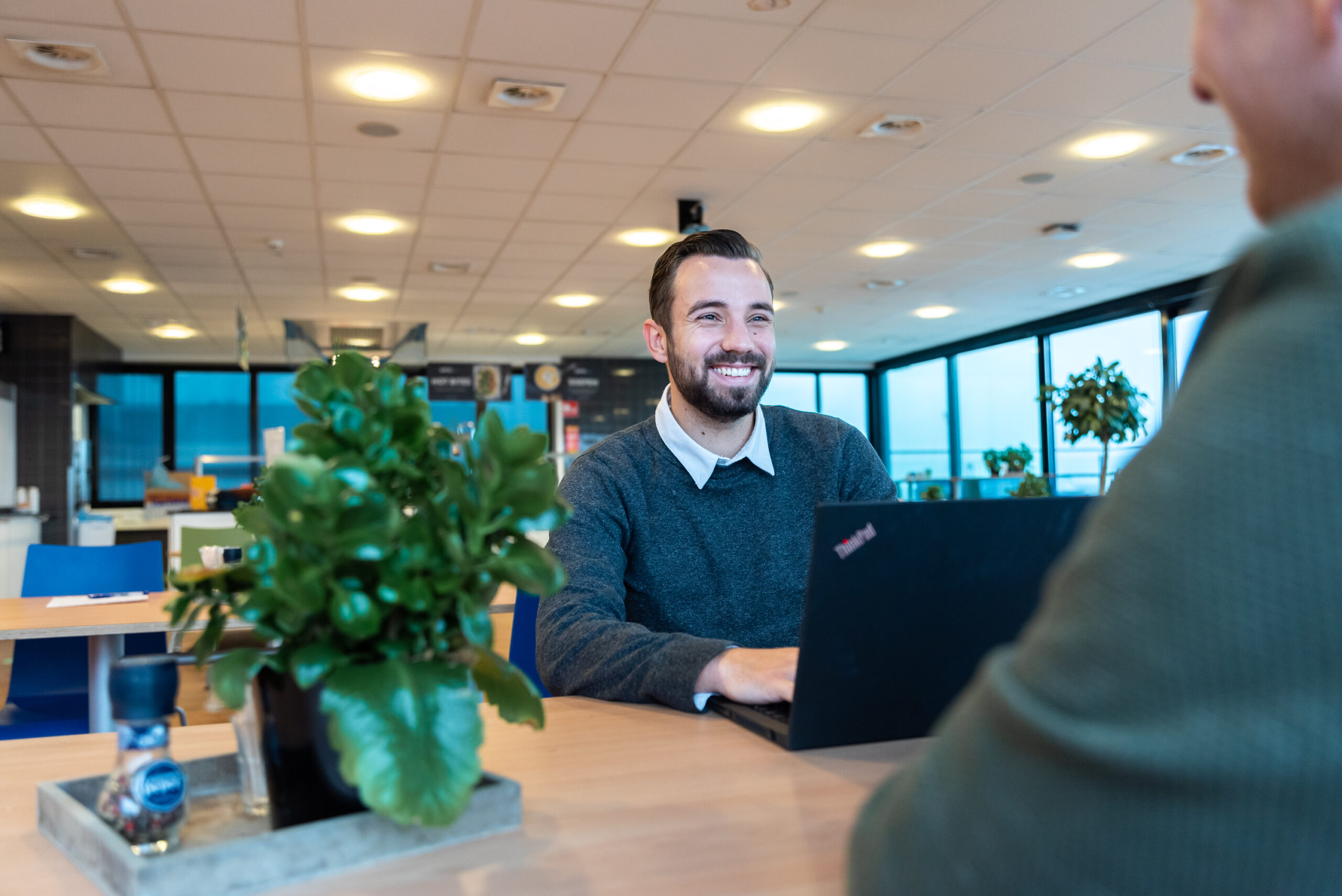 Volg jij een mbo- of hbo-opleiding in de richting van transport en logistiek? Zet dan de eerste stap in je logistieke loopbaan binnen ons mooie internationale transportbedrijf. We hebben diverse interessante stagemogelijkheden.
Bij Samskip zorgen we elke dag voor de meest efficiënte goederentransporten van A naar B voor onze klanten. Daar komen heel wat verschillende operationele, administratieve en commerciële werkzaamheden bij kijken. Voor gedreven mbo- en hbo-studenten die niet bang zijn om in het diepe te springen hebben wij binnen ons bedrijf verschillende boeiende stageplekken. Je leert hierin het reilen en zeilen binnen de logistieke wereld kennen en zult snel heel veel waardevolle ervaring op doen. Én dat binnen een van de grootste transportbedrijven van Europa. Interessant? Lees dan vooral verder.
Wat zijn de stagemogelijkheden bij Samskip?
In een groot bedrijf als Samskip kun je als stagiair heel veel kanten op. Zo hebben wij onder andere stageplekken op het gebied van Customer Services en Marketing. 
Uitzicht op de Rotterdamse haven én op een baan
Een stage bij Samskip betekent dat je de kans krijgt een kijkje in de keuken te nemen van een van de grootste transportbedrijven van Europa, in de indrukwekkende Rotterdamse haven. Je wordt intensief begeleid en gecoacht en via de e-courses uit onze Samskip Academy kun je nog veel meer leren over het vak. En zijn zowel jij als wij enthousiast over je stage, dan kun je na je opleiding meteen bij ons aan de slag! Als stagiair zet je bij Samskip de eerste stap in een mogelijk internationale carrière. Bovendien biedt het je de mogelijkheid om een breed en waardevol netwerk op te bouwen, waar je de rest van je loopbaan profijt van kunt hebben.
Daarnaast bieden we je:
een stagevergoeding;
interne opleidingen;
bedrijfsfitness.
Ondernemende stagiair die elke dag wil leren
We vinden het belangrijk dat jij als stagiair onze liefde voor logistiek en transport deelt. Dat je ambitieus bent en elke kans pakt om te leren. Je bent enthousiast, vertelt ons graag over jouw frisse, vernieuwende ideeën en bent niet bang de handen uit je mouwen te steken.
We komen graag met je in contact als je:
een mbo- of hbo-opleiding volgt die je voorbereidt op een loopbaan in de haven, de scheepvaart of de logistiek, bijvoorbeeld een opleiding aan het STC college of de hbo-opleiding Logistics Management;
bij voorkeur in het laatste jaar van je opleiding zit, maar ook gemotiveerde derdejaars stagiairs zijn welkom;
beschikt over goede communicatieve vaardigheden.
Zet jij je eerste stap in je logistieke loopbaan bij Samskip?
Als jij ambities hebt binnen de internationale transportwereld, solliciteer dan naar een stageplek via de sollicitatieknop op deze pagina. Wij hebben het hele jaar door allerlei interessante stagemogelijkheden. Heb je nog vragen? Bel ons dan via (088) 400 1393, of stuur een e-mail naar [email protected]
Apply now
Questions about this vacancy?
Ask Us.
Sign up for a job alert.