Current status:
Application sent
You're applying for:
Strategic marketing intern
Your application has succesfully been sent. We will contact you as soon as possible.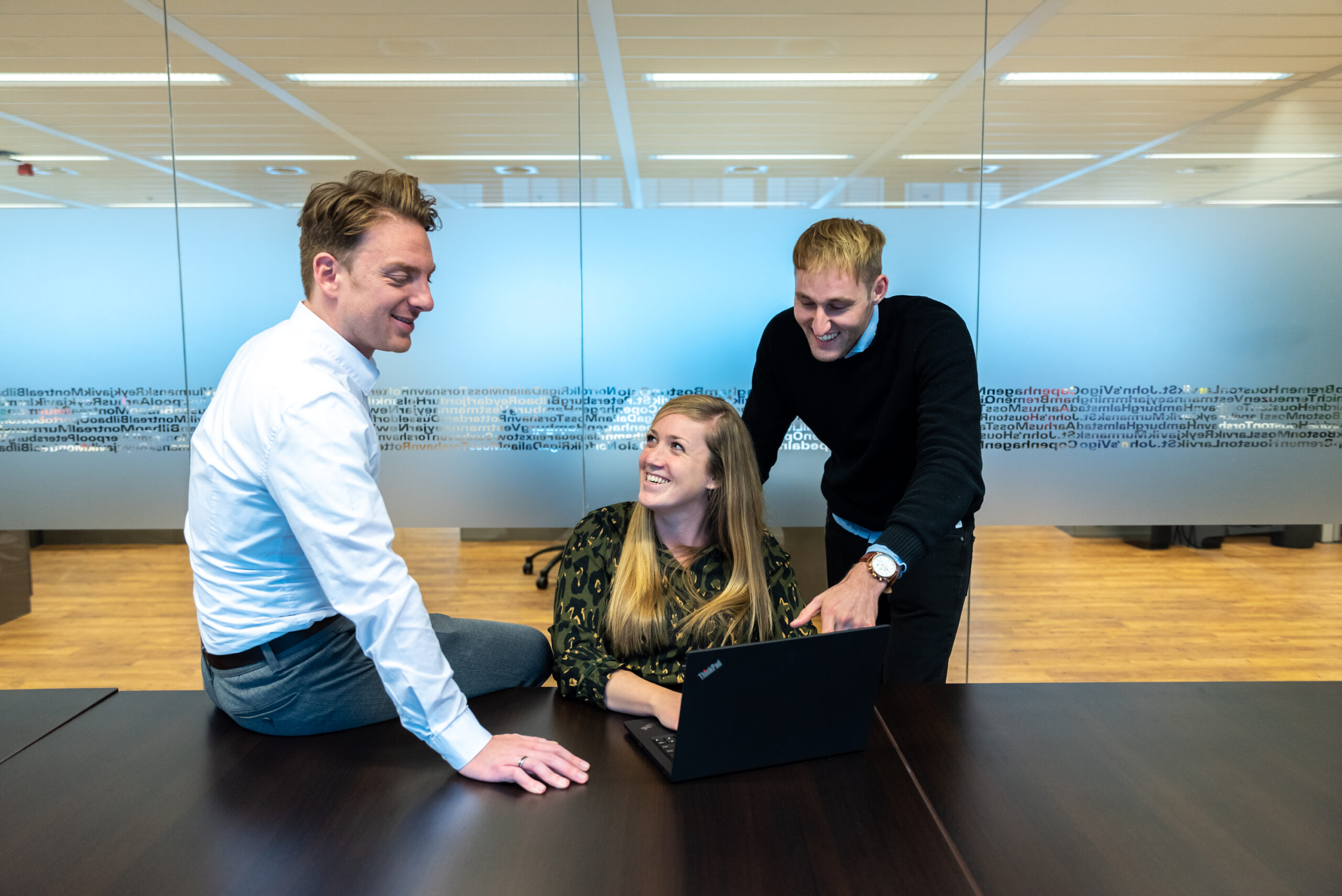 Innovation for growth! Apply your experience and knowledge to targeted marketing strategies that will drive further growth for an industry pioneer
Samskip is one of Europe's largest logistics companies, providing forward-thinking solutions for sea, land, rail and air. This success is based partly on a sophisticated marketing operation that embraces all available marketing and communications channels. Are you the intern who likes a challenge and wants to put theory into practice where your own input is actually appreciated? If so, please read on to find out more about a fascinating and challenging role with the potential to make a positive impact on our company.
 
A sophisticated marketing role within a major company
Samskip has a turnover of more than 800 million euros, 1450 employees and offices in 24 countries (in Europe, North America, Asia and Australia). We are committed to innovating the most sustainable and multimodal transport solutions. Our Marketing, Branding and Communication team is based in Rotterdam, Iceland and the UK and always seeks to adopt the latest (digital) marketing and communications techniques. As such, this position offers an exciting opportunity to drive company growth by innovating and implementing highly targeted and impactful marketing campaigns together with your team.
 
Go for growth through collaboration and analysis
Your central task as a Strategic marketing intern is to develop and oversee the implementation of growth marketing campaigns that target specific customer segments. This encompasses content marketing, direct marketing, and social media marketing campaigns based on an analytical approach. You therefore work closely with Trade and Sales so that Sales targets the right industry segments and customers.
 
Within this process and structure you:
Leverage analytic tools (Google Analytics, Think with Google, and Google Trends) during market research to find ways of enhancing our marketing activities;
You will optimize content in terms of lead generation and conversion and measure the results of content marketing;
Your own input for improving and increasing our brand awareness in the industry;
As a Marketer, your duties include developing and implementing the content marketing strategy;
Devising, creating and posting shareable, conversion-oriented content for various channels;
Creating (sponsored) advertising on- and offline content;
Engaging with trends and developments;
Coming up with new ideas in close cooperation with the other Marketing colleagues, Management and Sales;
Compile performance reports to brief executive leadership on marketing initiatives and product performance, and provide recommendations on improvement strategies.
Join a great company!
Samskip embodies all the characteristics of a fast-changing and fast-moving logistics arena. As such, it provides an outstanding platform on which to display your skills and knowledge, and you will be encouraged in all aspects of personal and professional development. Samskip offers a property internship fee. We promote a good work/life balance, and we believe colleagues should become friends via our regular social events.
 
Are you the innovative Strategic marketing intern who can make the difference?
This internship is full of challenges and you will be given a lot of freedom where your ideas will be considered.
This internship lasts 3 months, 5 days a week. We want to make the difference with you and see you as a member of the team!
 
The core criteria are:
Are you pursuing an HBO marketing degree;
Knowledge of logistics is an advantage;
Full command of the English language, both written and spoken.
 
Don't delay!
If you think this is the role for you, contact us today via the application button on this page. If you have any questions, please call us at +31 (088) 400 1393 or send an e-mail to [email protected].
Apply now
Questions about this vacancy?
Ask Us.
Sign up for a job alert.