You're applying for: Tax Management Assistant
Your application has succesfully been sent. We will contact you as soon as possible.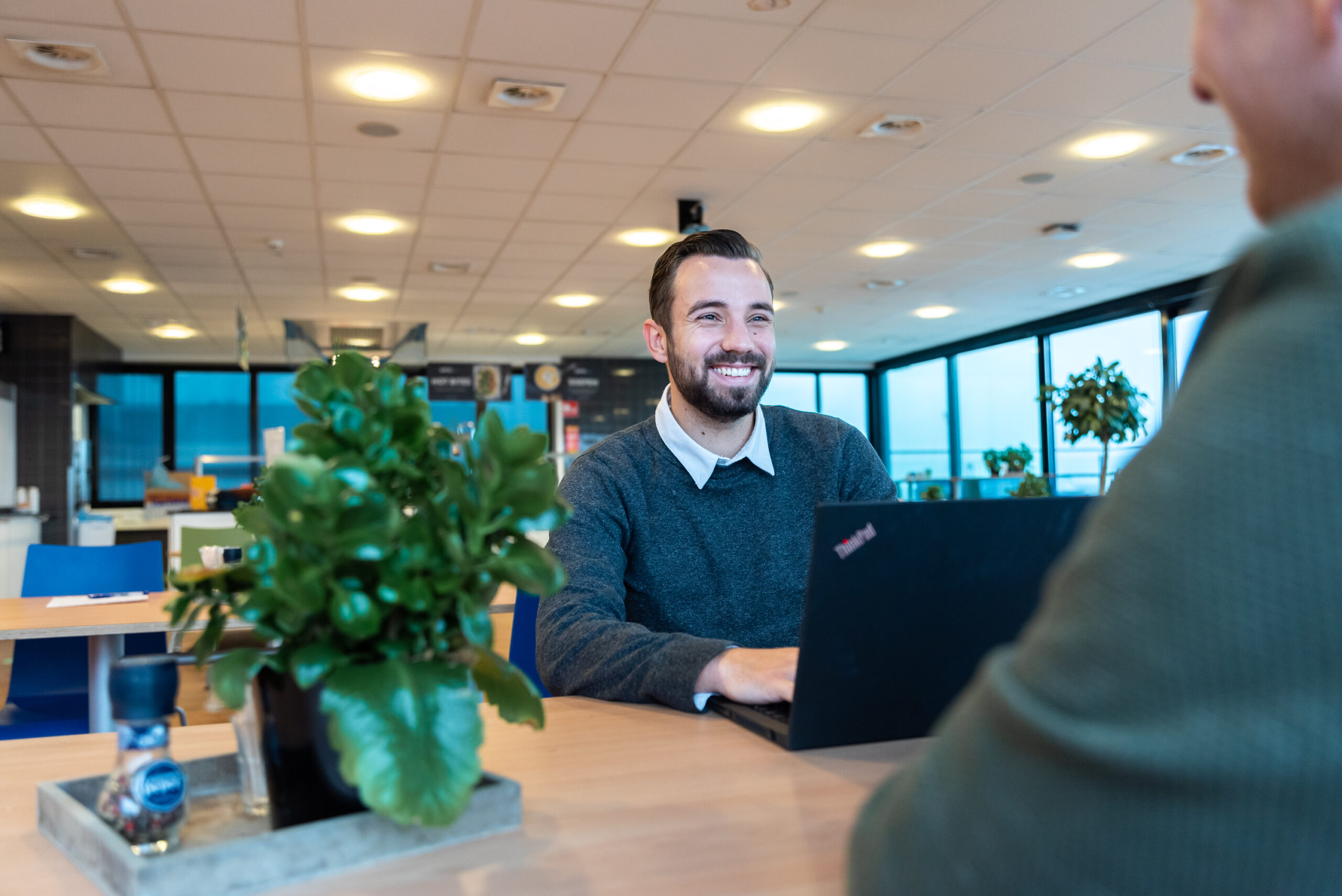 An interesting and involving international opportunity to ensure that we develop appropriate processes for tax compliance in multiple countries
Samskip is one of Europe's largest transport companies, providing transport by sea, land, rail and air. As a company that is growing rapidly we often set up or acquire companies in different countries. This leads to new tax requirements, particularly when specific thresholds are exceeded. Are you the expert, analytical and proactive Tax Management Assistant who can identify and set up the processes necessary to manage our expansion? If so, please read on to find out more about this role.
An interesting role within a forward-thinking company
Samskip has a turnover of more than 800 million euros, 1450 employees and offices in 24 countries (in Europe, North America, Asia and Australia). We are committed to innovating the most sustainable and multimodal transport solutions. Located at our headquarters in the busy Port of Rotterdam, this is a newly created position in a Tax, Treasury and Legal Department that acts as a central knowledge center and deals with all tax questions from transfer pricing, withholding taxes as well as VAT. 
Wide-ranging international responsibilities
Your core task in this role as Tax Management Assistant is to is ensure that Samskip group is tax compliant in all countries where we have offices. Together with the Head of Tax, Treasury and Legal you are responsible for the following detailed activities:
Analyzing, advising and preparing local and master transfer pricing files for various countries as well as preparing country-by-country tax reports;
Providing tax guidance on ad-hoc tax related questions or issues to internal stakeholders across the world;
Assisting with analyzing and preparing international CIT returns, tonnage tax calculations;
Acting as a point of contact regarding VAT matters and advice where possible.
This is rapidly evolving international role due to continuous changes in tax legislation and Samskip's growth. New countries and reporting requirements need to be developed and fulfilled. As such, this is a role offering multiple opportunities in terms of setting up new processes and selecting new tools for tax reporting.
It is essential that you can handle the stress of meeting various deadlines, manage conflicting priorities and interpret the tax laws for various countries.
Join a great company!
Samskip embodies all the characteristics of a fast-changing and fast-moving logistics arena. It is therefore an outstanding place in which to display your skills and knowledge, and you will be encouraged in all aspects of personal and professional development. We promote a good work/life balance, and we believe colleagues should become friends. That's why there is always a team gathering or company event on the agenda.
Samskip also offers:
Market competitive salary including a 13th month;
28 days of annual leave;
Company pension plan;
The possibility to work from home for some of the time.
Are you the proactive and independent Tax Management Assistant we are looking for?
This is a hands-on role in which you have considerable freedom to develop the processes that will make Samskip tax compliant in the countries we operate in. This will give you an interesting opportunity to broaden your international tax knowledge and work on various projects to improve tax reporting and compliance. In order to achieve this you should be a structured professional who can work independently, allocating your time to various items and projects and meeting the various deadlines.
The baseline professional criteria are:
A Bachelor's or Master's degree in finance and/or tax;
A solid financial background with an interest in international tax;
Some years of working experience in a financial or tax role;
Able to travel to our other sites occasionally;
Fluent written and spoken Dutch and English.
Don't delay!
If you think this is the role for you, contact us today via the application button on this page. If you have any questions please call us at +31 (088) 400 1393 or send an e-mail to [email protected]
Apply now
Questions about this vacancy?
Ask Us.
View vacancies or read a story about Finance
Sign up for a job alert.