You're applying for: Trade Analyst
Your application has succesfully been sent. We will contact you as soon as possible.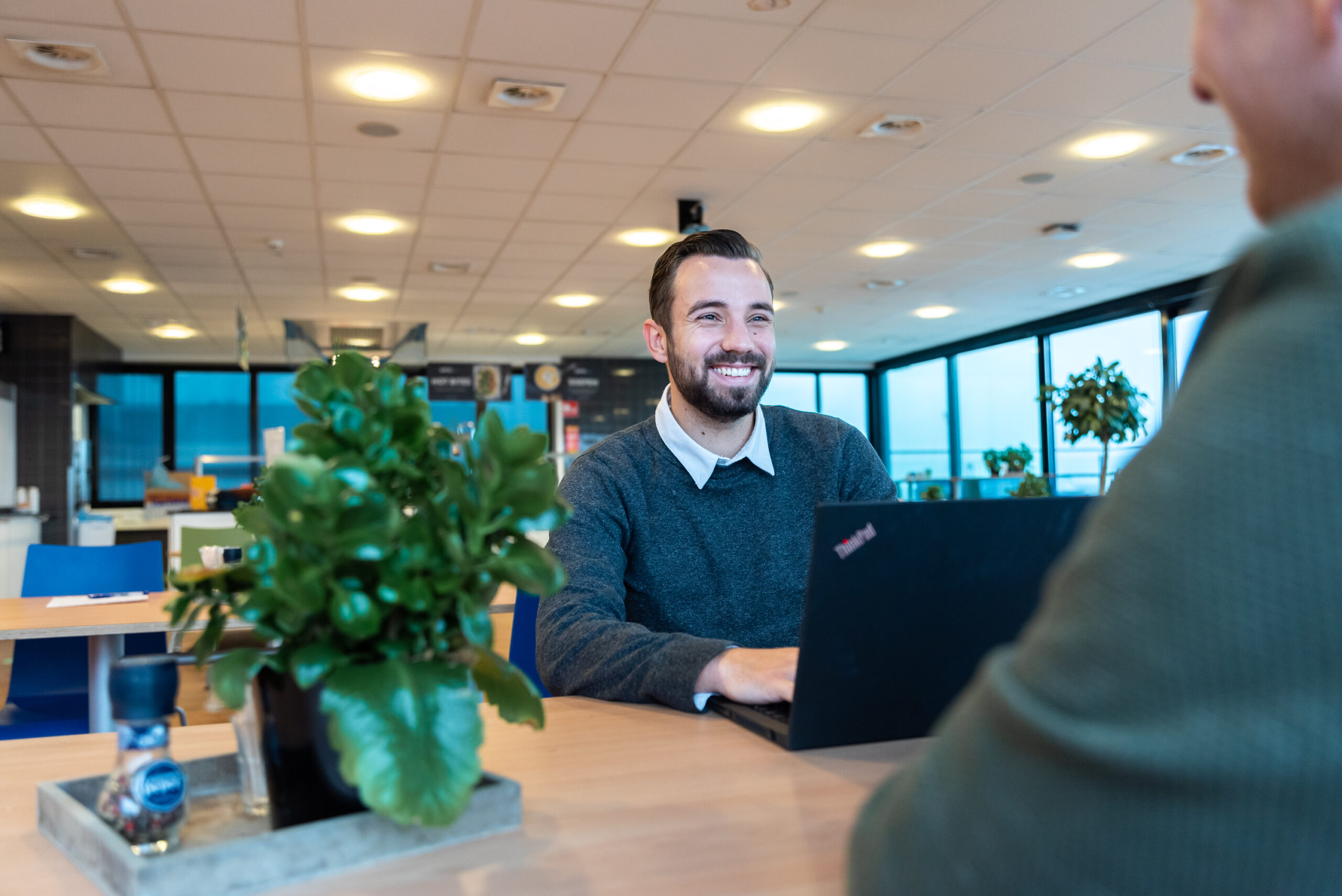 Om succesvol te opereren in de markt zijn de business analyses van onze Trade-afdeling onmisbaar. Kom jij dit team met jouw ervaring in data-analyse versterken? Pak de kans om je verder te ontwikkelen binnen de internationale wereld van de logistiek!
Als een van de grootste transportbedrijven in Europa regelen we elke week duizenden transporten voor onze internationale klanten. Een enorme operatie, waarbij het van het grootse belang is om goed zicht te houden op gerealiseerde en te verwachte transportvolumes en de marges die worden gegenereerd. Onze afdeling Trade zorgt voor een helder zicht hierop met nauwkeurige analyses en rapportages. Heb jij ervaring in data-analyse en wil je je verder ontwikkelen binnen een grote internationale organisatie? Voel jij je bovendien aangesproken door onze slogan 'Together We Make Things Happen', ga dan als Trade Analyst aan de slag bij ons toonaangevende transportbedrijf!
Analyseren, rapporteren, presenteren
De Trade-afdeling op ons kantoor in Genemuiden bestaat uit vijf collega's die zich bezig houden met Trade Management, Pricing en Trade Assistance. Als Trade Analyst zorg je voor bedrijfsanalyses tot op het niveau van individuele zendingen. Zo bepaal je of elke business de juiste marges genereert. En als dat niet het geval is, probeer je de reden daarvan te achterhalen. Daarnaast maak je wekelijks een forecast van de verwachte transportvolumes van onze klanten voor de komende periode. Om de meest nauwkeurige forecast te kunnen opstellen heb je veel contact met intern betrokken partijen, zoals onze afdelingen Verkoop en Customer Services. Het merendeel van je werkzaamheden voer je uit op de eigen afdeling, maar soms voer je ook analyses uit voor andere afdelingen. Je bepaalt dan de vereisten waaraan de analyse moet voldoen, zorgt dat je de juiste benodigde gegevens weet te verzamelen uit verschillende bronnen en presenteert je analyse daarna aan de stakeholders.
Samengevat zijn je taken:
wekelijks opstellen van volumeprognoses;
maandelijkse analyse van de business om de marge per klant of segment te bepalen;
op projectbasis uitvoeren van analyses voor andere afdelingen;
vertalen van rapportages en analyses in Excel naar een PowerBI omgeving samen met de IT-afdeling.
Ontwikkel jezelf binnen ons internationale logistieke bedrijf
We weten dat we alleen succesvol kunnen zijn met medewerkers die zich gewaardeerd voelen, met plezier bij ons werken en kunnen groeien binnen hun vakgebied. We bieden je dan ook volop mogelijkheden om je professioneel en persoonlijk verder te ontwikkelen binnen ons internationale bedrijf. Onder andere via ons uitgebreide e-learning platform, waar allerlei trainingen en cursussen worden aangeboden.
Daarnaast bieden we je:
een dertiende maand;
28 vrije dagen op jaarbasis bij een fulltime dienstverband;
een uitstekende pensioenregeling en reiskostenvergoeding;
in overleg met je manager de mogelijkheid om een deel van je tijd vanuit huis te werken;
Sterk in data-analyse
In deze rol is het vanzelfsprekend belangrijk dat je vaardigheden op het gebied van data-analyse up-to-date zijn. Je bent verder communicatief sterk en in staat zelfstandig te werken. En natuurlijk ben je met jouw enthousiaste persoonlijkheid een aanwinst voor ons Trade team.
De specifieke functie-eisen zijn:
een afgeronde hbo-opleiding, bij voorkeur in een logistieke of economische richting;
kennis van Excel en data-analyse;
goede beheersing van de Nederlandse en Engelse taal.
Reageer, liefst snel!
Wat ons betreft begin je zo snel mogelijk. Solliciteer daarom snel via de sollicitatieknop op deze pagina. Heb je nog vragen? Stuur een e-mail naar [email protected]
Apply now
Questions about this vacancy?
Ask Us.
Sign up for a job alert.