Current status:
Application sent
You're applying for:
Trade Analyst
Your application has succesfully been sent. We will contact you as soon as possible.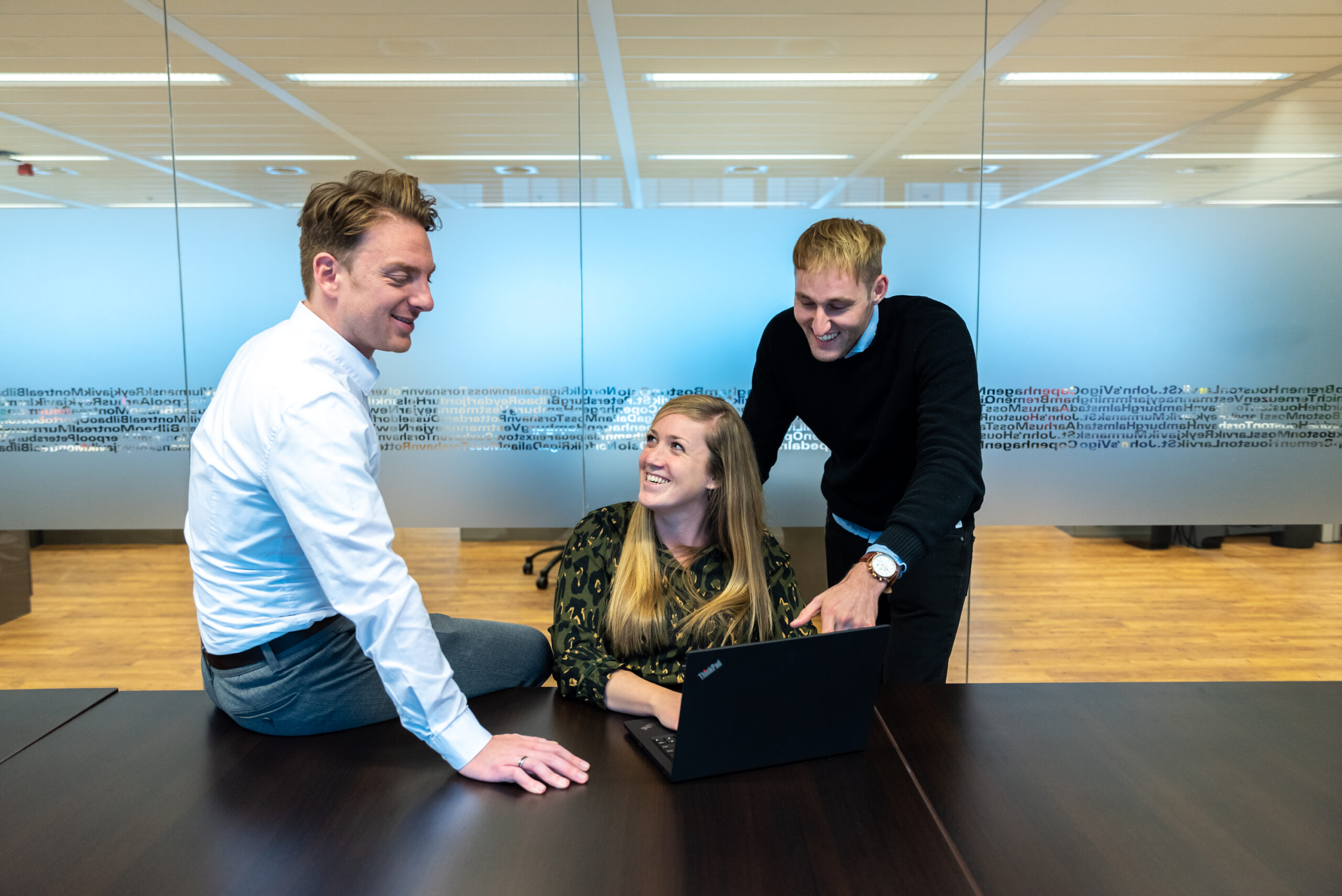 Analysis for growth. Perform wide-ranging trade and pricing analysis that makes a real difference to the success of our leading logistics company
Samskip Multimodal operates forward-thinking logistics solutions for sea, land, rail and air. Establishing the optimum pricing for our services is crucial to our operations and growth ambitions as it puts us in a better position to make the right strategic decisions. Are you a highly accurate and analytical logistics professional who can help us to deliver this? If so, find out more about this interesting and involving role within a sophisticated and fascinating commercial environment.
An international role within a progressive and growing company
Samskip is a truly international company that innovates the most advanced sustainable and multimodal international transport solutions. With a turnover of more than 800 million euros, 1450 employees and offices in 24 countries (in Europe, North America, Asia and Australia) we are one of the largest transport companies in Europe. Within this structure, Samskip Multimodal has shaped a comprehensive European network for short-sea, road, rail and inland waterway transport. This network provides pioneering sustainable, reliable and cost-effective options for the growing number of customers who demand more environmentally conscious logistics solutions. This role is based at our headquarters in the busy and thriving Port of Rotterdam.
Make a difference to our profit and loss through expert analysis
 
This position calls on you to perform a wide range of tasks and high-level analyses related to the monthly profit and loss account. Those tasks include:
Working with Head of Trade on Business Development projects for the trade;
Managing the Trade cost centers and standard cost models;
Managing supplier rates for to improve cost and profit positions;
Working with operations departments to optimize service performance;
Supporting management with the weekly and monthly estimates of the financial results;
Optimizing the utilization of our multimodal transport capacities;
Facilitating good collaboration with VSA partners;
Any other tasks as given by manager.
 
In terms of analysis you assess our cost and container balances in relation to market developments, helping Sales to set the best possible price for our daily transports. Further, you analyze the margins of transports already carried out, along with the ratio of generating sufficient revenues when we incur additional costs for carrying out the transports for our customers. Based on your analyses, you propose and implement various processes to increase efficiency and effectiveness, for example in the areas of cost control and transparency.
A dynamic arena for your ambitions
 
Samskip Multimodal is at the forefront of today's fast-moving and ever-changing logistics sector. As such, it's a great place to further develop your skills and knowledge. Our online Samskip Academy is specifically designed to help you with this. We want you to enjoy a good work/life balance, and there is always a team gathering or company event on the agenda.
 
Samskip also offers:
 
Salary including a 13th month;
28 days of annual leave;
Company pension plan;
Commuting allowance;
The possibility to work from home for some of the time. 
 
Are you the focused analyst we are looking for?
This is a role for candidates with the capacity for sharp analysis and targeted accuracy. This applies especially to the field of cost control and cost management, where you can make a valuable contribution to the profitable and sustainable growth of Samskip Multimodal. This requires you to work independently, to take the initiative and to possess a high degree of discipline and self-motivation. As you grow into the role you are expected to assume additional responsibilities in line with your interests.
The baseline professional criteria are:
A completed higher professional education (HBO) degree in the field of Logistics;
Familiar with MS Office software, with a strong Excel capability;
A professional work attitude with a can-do mentality;
A high standard of written and spoken English and Dutch.

 
Get in touch!
 
If you think you think this is the role for you, contact us today via the application button on this page. Do you have any questions? Call us at +31 (0)88 400 1393 or send an e-mail to career.management@samskip.com.
Apply now
Questions about this vacancy?
Ask Us.
Sign up for a job alert.