You're applying for: Forwarder
Your application has succesfully been sent. We will contact you as soon as possible.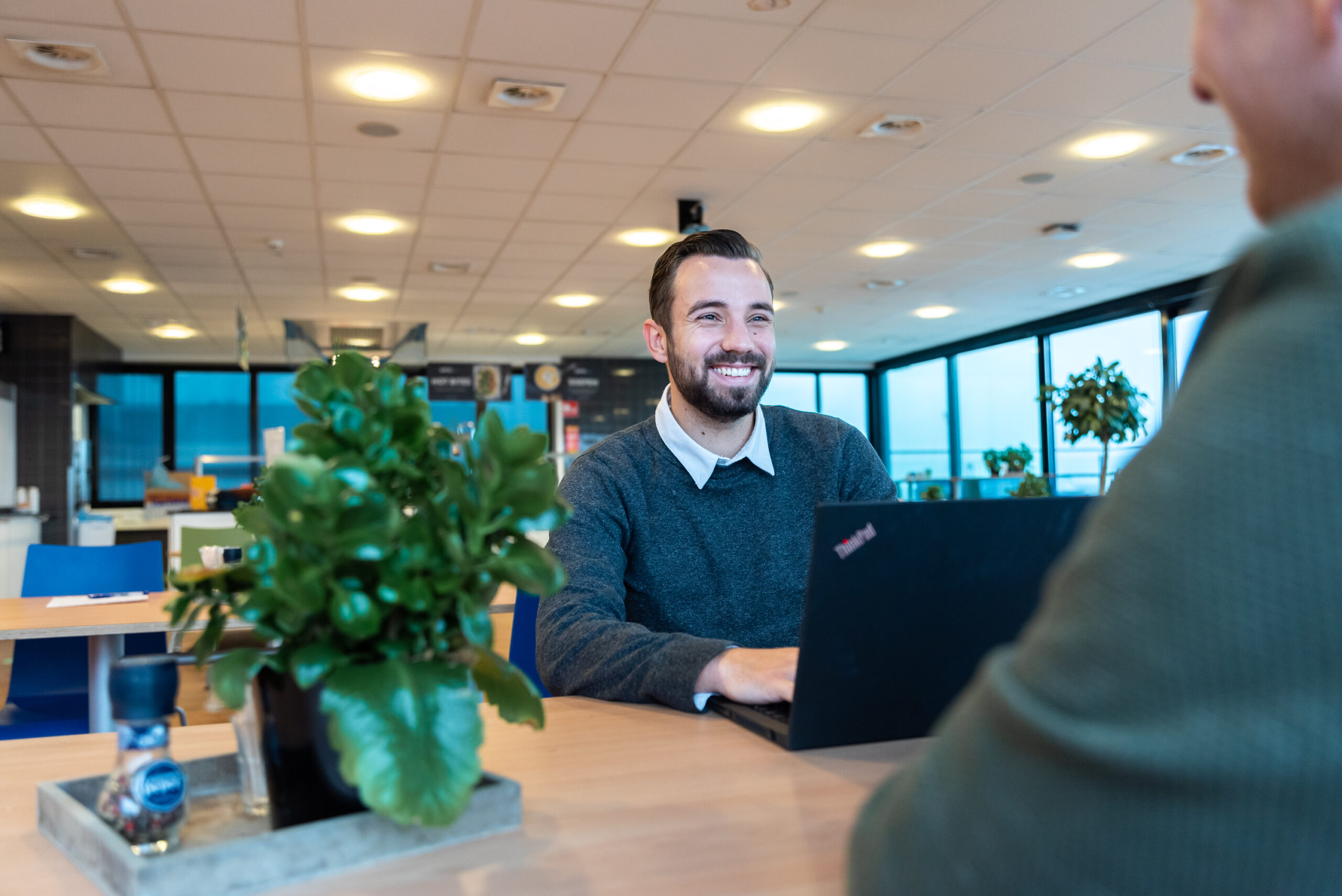 Heb jij ervaring met expeditie en ben je graag dagelijks in contact met klanten? Wil je je steentje bijdragen aan het opzetten van een nieuwe afdeling en je daarmee in korte tijd op een breed vlak ontwikkelen? Dan kun je je hart ophalen op onze afdeling. 
Als een van de grootste transportbedrijven van Europa zetten we ons bij Samskip elke dag vol enthousiasme in om alle transportprocessen voor onze internationale klanten perfect te laten verlopen. Binnen onze nieuwe en snel groeiende afdeling Control Tower zorgen we voor maximaal inzicht in de supply chain processen van onze klanten met complexe transportvragen. Hiervoor zetten we verschillende diensten binnen de Samskip Group in, variërend van douaneafhandeling tot groupagediensten, multimodal transport en bijvoorbeeld transport via China Rail. Wil jij echt het verschil maken voor onze klanten en is onze slogan 'Together We Make Things Happen' op je lijf geschreven? Lees dan verder!
Veelomvattende organisatorische werkzaamheden
Geen dag is hetzelfde op deze hectische afdeling, maar jij bent altijd 'in control'! Je switcht zonder probleem tussen je verschillende werkzaamheden. Je bent eerste aanspreekpunt van onze klanten, overlegt met de partijen waar we mee samenwerken, je collega's in binnen- en buitenland en met de douane. Dit is een nieuwe afdeling en jouw input om van deze afdeling een succes te maken is dan ook bijzonder welkom. En natuurlijk zorg je er ook voor dat je administratie op orde is.
Concrete taken zijn:
contacten onderhouden met potentiële en bestaande klanten en buitenlandse transportpartners, zoals rederijen en transporteurs;
inboeken van orders, waarbij je in de gaten houdt dat alle benodigde informatie en documentatie vanuit de klant aanwezig is;
tijdig doorgeven van alle benodigde documenten en informatie aan andere afdelingen;
controle van inkoopfacturen, facturatie aan klanten en administratieve verwerking van in- en verkoopfacturen in ons administratieve systeem.
Groei mee terwijl je afdeling ook groeit
In deze baan krijg je te maken met alle onderdelen van ons bedrijf. We nemen dan ook echt de tijd om je in te werken. Hartstikke interessant en je leert er ook nog eens heel veel van. Zo heb je een uitstekend vertrekpunt om verder te groeien binnen onze organisatie. Je komt te werken op ons moderne hoofdkantoor in de drukke Rotterdamse haven. Hier werken we samen hard aan een zo groot mogelijke klanttevredenheid, maar er is zeker ook ruimte voor gezelligheid. Daarnaast bieden we je:
Verder bieden we je:
een salaris dat past bij je ervaring en achtergrond, plus een dertiende maand;
reiskostenvergoeding;
een uitstekende pensioenregeling;
28 vrije dagen op jaarbasis bij een fulltime dienstverband;
in overleg met je manager de mogelijkheid om een deel van je tijd vanuit huis te werken;
bedrijfsfitness.
Initiatiefrijke, communicatief sterke collega die alles op alles zet voor de klant
In deze functie heb je te maken met veel verschillende interne en externe betrokken partijen. Dat betekent dat je in staat moet zijn goed overzicht te houden van wat er allemaal speelt, je organisatorisch sterk bent en dat je communicatieve vaardigheden dik in orde zijn.
Specifieke functie-eisen zijn verder:
een mbo-diploma, het liefst in de richting van logistiek, freight forwarding en/of een declarantenopleiding;
minstens 2 jaar ervaring als Forwarder bij een grote internationale logistieke organisatie;
goed overweg kunnen met MS Office programma's;
vloeiende beheersing van de Nederlandse en Engelse taal, mondeling en schriftelijk. Duits, Frans of Chinees is een absolute bonus.
Reageer, liefst snel!
Wat ons betreft begin je zo snel mogelijk. Solliciteer daarom snel via de sollicitatieknop op deze pagina. Heb je nog vragen? Bel ons dan via +31 (88) 400 1393, of stuur een e-mail naar [email protected]
Apply now
Questions about this vacancy?
Ask Us.
View vacancies or read a story about Freight Forwarding
Sign up for a job alert.