Current status:
Application sent
You're applying for:
General Manager
Your application has succesfully been sent. We will contact you as soon as possible.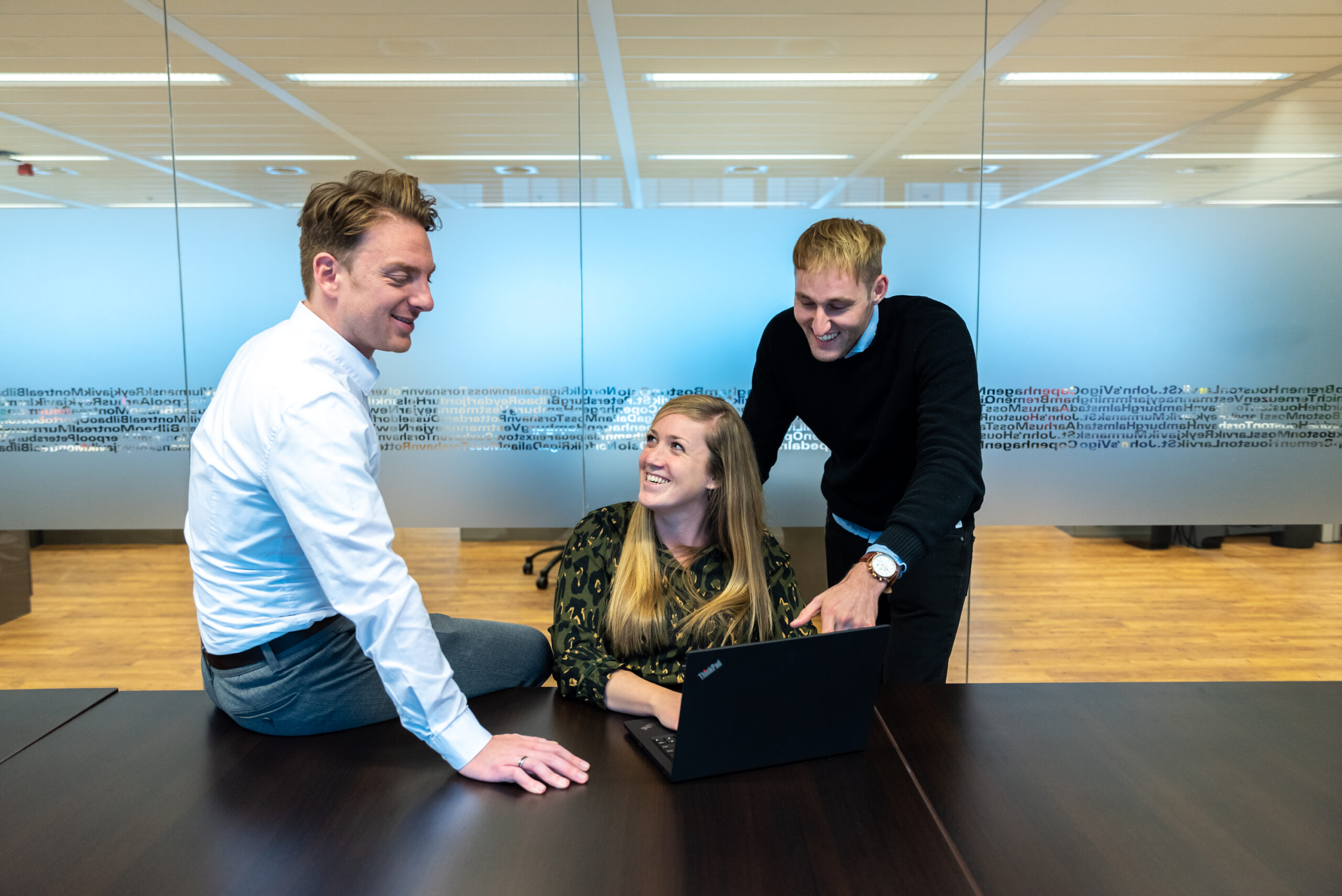 Nor Lines is a leading Norwegian transport & logistics company that was acquired by the Samskip Group in 2017. With annual revenues of +700 m NOK, +100 employees and a vast customer base, Nor Lines is committed to delivering unique and exceptional logistics services to its customers and maintaining a positive work environment for its employees. We are seeking a highly skilled and motivated General Manager to join our team and contribute to our ongoing success.
 
As the General Manager, you will be responsible for overseeing all aspects of the company's operations. Reporting to the Samskip Regional Director – Norway & Sweden, you will work closely with the executive team to develop and implement strategic plans, manage budgets, and ensure the achievement of business objectives. The ideal candidate will preferably have a strong background in logistics or related industries and possess excellent leadership, communication, and solution orientated skills.
 
Responsibilities:
  Strategic Planning

Develop and implement strategic plans to drive business growth and achieve company objectives.
Contribute to the overall strategic direction of the organization.
Collaborate with the executive team to align business strategies with overall organizational goals.
Collaborate with the executive team to develop and execute marketing and sales strategies.
Financial Management
 

Monitor financial performance, prepare budgets, and analyse financial statements to identify areas for improvement.
Work closely with the finance team to ensure sound financial practices and cost-effective operations.
Stakeholder Management
 

Build and maintain strong relationships with key stakeholders, including clients, suppliers, and partners.
Act as the primary point of contact for key accounts, ensuring high levels of customer satisfaction.
Market Awareness
Stay up to date with industry trends and market conditions, making recommendations for business development opportunities.
Conduct market analysis to identify emerging trends and potential risks.
 
Compliance
Ensure compliance with legal and regulatory requirements.
Collaborate with the legal and compliance teams to implement necessary measures and updates.
Operational Excellence
Oversee day-to-day operations, ensuring efficiency and effectiveness across all departments & functions.
Identify and address operational challenges, implementing solutions to enhance productivity and profitability.
Foster a culture of continuous improvement and operational excellence.
Performance Management
Conduct regular performance evaluations and provide feedback to employees, fostering professional growth and development.
Together with HR, implement talent development initiatives to enhance the skills and capabilities of the team.
Requirements:
Proven experience as a General Manager or similar leadership role, preferably in the transport & logistics or related sector.
Strong knowledge of business operations, including sales, marketing, finance, and human resources.
Excellent leadership and management skills, with the ability to motivate and inspire a large and geographically spread team.
Exceptional communication and interpersonal skills, with the ability to build strong relationships with stakeholders at all levels.
Strong analytical and problem-solving abilities, with a strategic mindset.
Proven track record of achieving business objectives and driving growth.
Ability to work under pressure and meet deadlines.
Norwegian language skills verbal & written is essential for the role.
Qualifications
 

Bachelor's degree in business, Logistics, or a related field; advanced degree preferred.
Proven experience in a leadership role, preferably in logistics or a related industry.
Strong interpersonal and communication skills with a focus on relationship building.
Ability to navigate a hybrid work environment and manage remote teams effectively.
Demonstrated strategic thinking and operational agility.
Willingness to travel regularly within Norway.
Application Process
 
If you are a dynamic and results-driven leader looking to make a significant impact in a growing organization, we invite you to apply for the position of General Manager at
Nor Lines. Please submit your resume and a cover letter outlining your relevant experience and why you are the ideal candidate for this role.
Deadline for Applications: 15.12.2023
 
Samskip is an equal opportunity employer. We celebrate diversity and are committed to creating an inclusive environment for all employees.
 
Will you join us?
https://samskip365my.sharepoint.com/:v:/g/personal/sanne_hendriks_samskip_com/ERjGP7nSpe9Lvd9raZMHAoIB1W0Awt8-Q7gQBou1hbEsRA?e=QJOyrp
Apply now
Questions about this vacancy?
Ask Us.
Sign up for a job alert.